Why Isn't Chris Brown Allowed To Perform In Japan? Baylee Curran Gun Drama Continues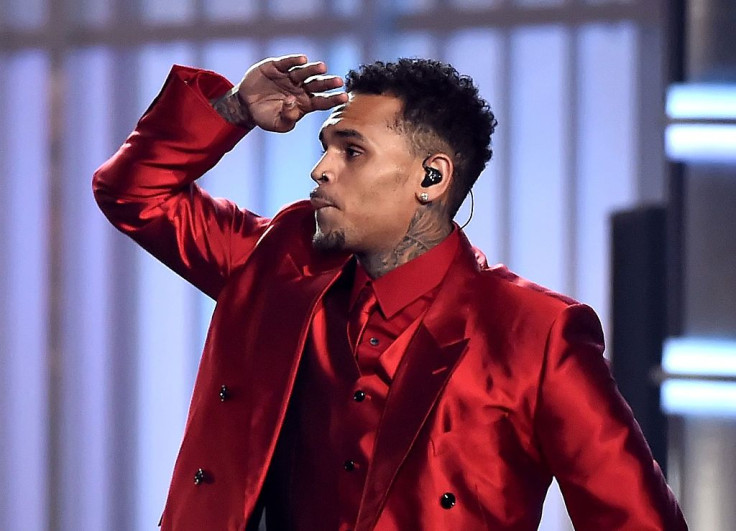 If you're a Chris Brown fan in Japan, you're going to have a tough time seeing the "Loyal" singer perform live. Thanks to a Los Angeles Police Department investigation into Brown's recent gun case, the singer isn't welcome in the country.
According to TMZ, Brown has shows scheduled in Tokyo next week and while the singer has applied for permission to enter the country with a work visa, Japanese officials have flagged him and denied his entry.
The site reports that this is due to the investigation that claims Brown pulled a gun on Baylee Curran. Brown, 27, was arrested on Aug. 30 following a stand-off with police after Curran said the singer threatened her at gunpoint in his home.
A Japanese consulate official told the site that the country has a low tolerance allowing visitors with criminal backgrounds and open cases. Although Brown is being denied entry now, there is a chance he will re-apply as the tour dates get closer.
This is not Brown's first time having trouble entering a country due to his criminal background. In 2015, Brown was forced to cancel his Australian and New Zealand tour after the Australian government denied his visa due to his 2009 assault of Rihanna.
As for Brown's most recent case, his attorney, Mark Geragos, believes the case is dragging because authorities have no case against the singer. Brown has remained quiet during the investigation but did say, "Yo, all this bulls----, everything going on, I'm just going to turn the other cheek and drop some music." The singer is now also selling t-shirts that read, "This B---- Lyin."
© Copyright IBTimes 2023. All rights reserved.