Why Pandora, Spotify, YouTube And Other Streaming Services Are Helping Bands Sell T-Shirts, Concert Tickets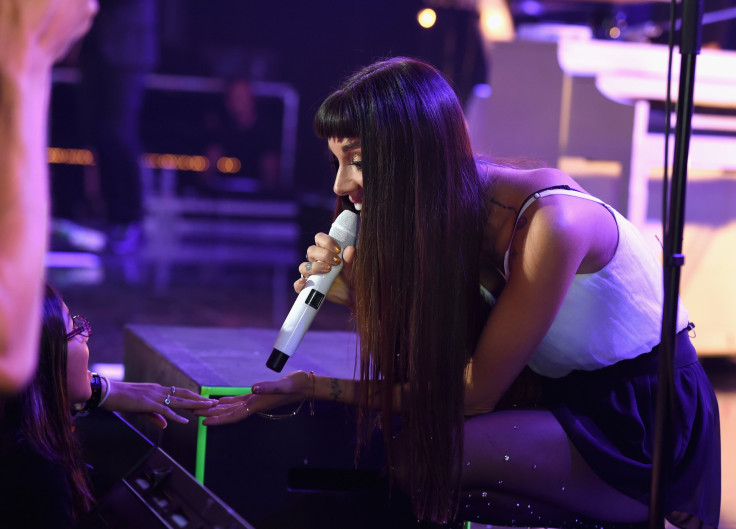 Streaming music services such as Pandora and Spotify probably don't want to be in the business of selling T-shirts. But they're going to start helping artists do it.
Pandora announced Tuesday the launch of AMPcast, a new tool that allows artists to record messages for their fans that would play between songs. That same day, the concert discovery service Bandsintown announced it was enabling bands to directly message their fans. And just three weeks earlier, YouTube acquired BandPage, an online-commerce and -engagement platform that could be laid atop a number of social media sites, including Shazam, Spotify and YouTube.
The rise of online streaming has greatly diminished the amount of money artists can earn from record sales, leaving them increasingly reliant on things such as merchandise, synchronization fees and touring to provide revenue. And as more and more people adopt these services, artists and their managers have been demanding a chance to talk — and sell — to their most devoted fans in the place where they spend more and more of their music-consuming time.
"That's always been an argument for us as managers," said Ryan Chisholm, an artist manager with Nettwerk Music Group. "What's missing on a lot of these streaming platforms is the ability to sell."
In just a few years, these services have become the dominant interfaces where people access music. Pandora said its listeners spent more than 21 billion hours listening to music on its service in 2015; Spotify has told advertisers its average free user listens to nearly 2 1/2 hours of music on its service every day. And, in turn, that consumption is yielding a mountain of data that bands can use to make smarter decisions about who they connect with, where they tour and how to run their businesses.
"In any business, the first thing you need to do effectively is be where your customers are," J. Sider, the founder of BandPage, told International Business Times last fall.
Streaming services are only too happy to add this capability. Apple Music, Pandora, Spotify and YouTube already offer insights dashboards that give artists information about where their music is most popular, and they're keen to do whatever they can to improve relations with groups that are still leery of them. "There's been a lot of debate about the value the streaming services will bring," Sider said. "The streaming services were looking for a stronger relationship to their artists, and for ways to be more artist-friendly."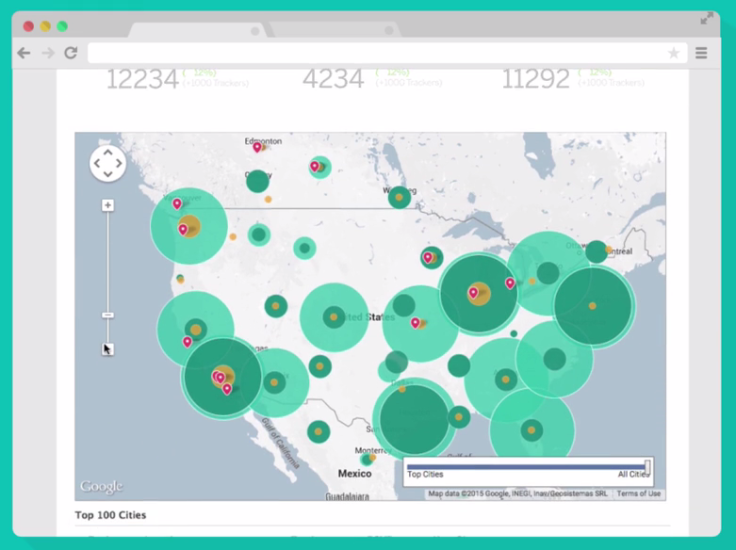 Although bands have been selling things directly to fans online for a while, it was not a given that fans would open their wallets to buy when they've come somewhere to listen. Last year, it became clear that a lot of them would. BandPage reported last fall that it was driving more than 1.5 million fans to bands' web stores every month across a number of platforms. Pandora was so encouraged by its early forays into selling concert tickets that it acquired the independent ticketing service Ticketfly for $450 million, and Wall Street analysts expect that ticketing will add more than $80 million in revenue to Pandora's coffers this year.
As services such as Spotify and YouTube get better at parsing their listening data to identify who an artist's most rabid fans are, people including BandPage's Sider expect that those services will make it easier for those artists to target them with special offers. "In most industries, you want to understand who your one percent is," Sider said, referring to their best customers.
Armed with data about how much people are listening to specific albums or songs gives artists a chance to figure out who those people are, and connect with them, not only to sell to them but also to make them feel invested in the artist's continued success. In test campaigns BandPage ran on Deezer, it found that fans clicked through on their offers 10 times more often than on similar posts on Facebook.
"That one percent is what keeps you going," said Ryan Leslie, a Grammy Award-nominated artist who's also one of the founders of Superphone, a relationship management application that counts high-tech entrepreneur Ben Horowitz among its early investors. "It's important to have that direct line. You gotta make them feel appreciated, and you gotta acknowledge them, to the extent that you can."
© Copyright IBTimes 2022. All rights reserved.
FOLLOW MORE IBT NEWS ON THE BELOW CHANNELS