Why Prince William, Kate Middleton Are Rumored To Not Be In Love
Prince William and Kate Middleton are rumored to no longer be in love despite the couple celebrating their ninth wedding anniversary last month.
On the online forum site Quora, some royal fans shared their thoughts on why they think other people believe that the Duke and Duchess of Cambridge are not as in love with each other as Prince Harry and Meghan Markle.
Sophie Oldfield, a resident of the United Kingdom, said that rumors about Prince William and Middleton's relationship are recently making headlines for the simple reason that Americans want to make Markle more important even though she's just a "minor" royal.
"It's pathetic. Why do you think she only got to wed in Windsor like Eugenie? It was a minor event," she said.
Oldfield went on to stress the fact that Prince William and Middleton have been together for over a decade. The parents of Prince George, Princess Charlotte, and Prince Louis don't need to act up to the cameras to seek attention just like what Markle allegedly does.
Kat Heron, who studied marketing and management, said that most people would eye roll at the thought that Prince William and Middleton are accused of not being in love with each other.
She also said that Prince William and Middleton are not as affectionate as Prince Harry and Markle in person because they will hold very different positions later on.
David Byrne, a follower of the British royal family, said that the reason why Prince William and Middleton are rumored to not being in love is the same reason why they also say that Prince Harry and Markle are not really in love.
"They need to tear down the one couple by whatever means to elevate the couple they like. Both couples show very clearly by their body language that they are in love… Both women have their own styles but will forever be compared, clothing wise, against each other," he said.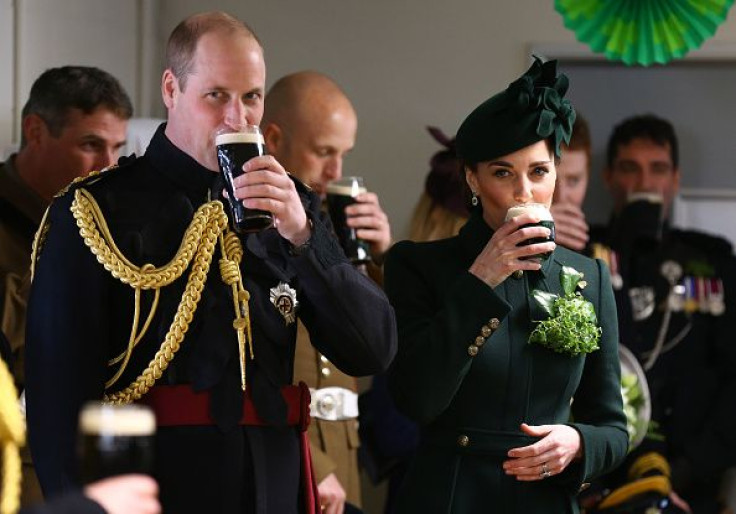 © Copyright IBTimes 2023. All rights reserved.