Why 'Sister Wives' Star Christine Feels 'Pushed To The Side' Compared To Robyn
It appears that Meri Brown isn't the only member of the "Sister Wives" cast who has struggled when it comes to the relationship she has with the other women Kody brown is married to.
According to Radar Online, Christine Brown, Kody's third wife, has some issues with Robyn, his fourth and only legal spouse, and the problems for the women go as far back as when she was first introduced to the family.
In their 2012 book, "Becoming Sister Wives: The Story of an Unconventional Marriage," Christine reportedly detailed that she was jealous of Robyn when she and Kody had their first spiritual marriage and honeymoon, because she was dealing with postpartum depression a the time after giving birth to her youngest child with Kody, Truely.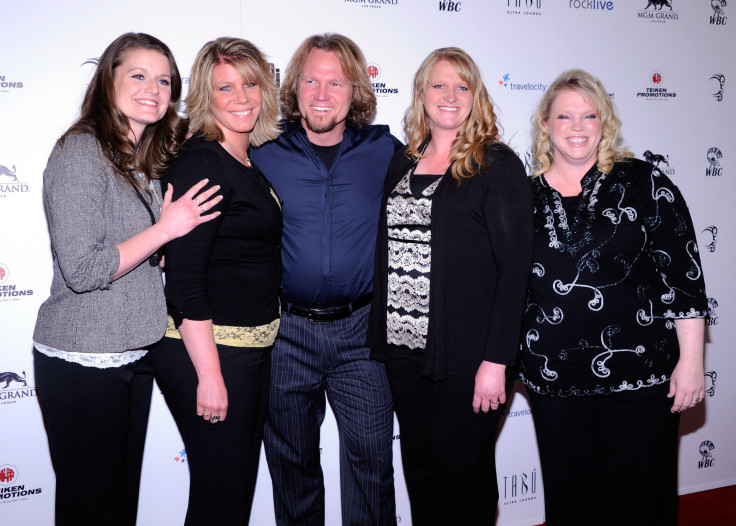 "Kody and Robyn's courtship came at a time of huge personal upheaval," Christine wrote. "I was pregnant with Truely, and we had also entered new and uncharted territory as we began filming 'Sister Wives' for TLC. When Kody started courting and then married Robyn it really rocked me. I gave birth to Truely and was suffering from extreme postpartum depression. I'd never thought I'd feel such a sense of loss and such crippling jealousy, I thought I was better and stronger than that, I really did."
"I couldn't see myself as Kody's wife," she added. "Instead I felt inconsequential, as if I'd been pushed to the side."
This isn't the first time issues Christine has had with Robyn have been reported. In fact, back in 2016, Robyn's former friend Kendra Pollard reportedly told Life & Style that things were so bad between the women that Christine wanted to "rip Robyn's eyes out."
"Christine really wants to rip Robyn's eyes out," Pollard said at the time. "She thinks Robyn is obnoxious, spoiled and a home wrecker."
Though things seem to have since simmered down when it comes to the drama between the two, Christine appears to have ignited a new feud with Meri during the show's latest season. In a trailer for the newest episodes, as Meri struggles to find money to open her bed and breakfast, she and Christine appear to address a falling out, where Meri states that Christine isn't comfortable with having her around.
Christine later states in an interview portion that their relationship is tricky because they all share the same husband.
"The Sister Wife relationship is super tricky because you're trying to be best friends with the woman who has a relationship with your husband," she said in the trailer.
"Sister Wives" airs Sundays at 8 p.m. EST on TLC.
© Copyright IBTimes 2023. All rights reserved.