Why 'Warcraft' Is Not The Future Of Hollywood Blockbusters, Despite China-US Box Office Split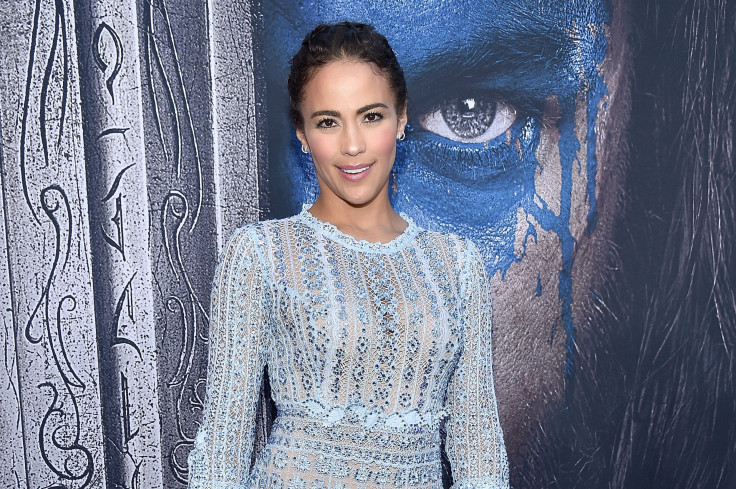 LOS ANGELES — "Warcraft," the critically panned video game-inspired film from Legendary Entertainment, made more than six times as much money in China as it did in the U.S. during its opening weekend, and it had observers such as Jackie Chan saying it could be the harbinger of a new age in blockbuster moviemaking.
That's undoubtedly a historic performance split for a Hollywood film — although it's not unusual for an American movie to gross more in China than at home — and certainly something that could happen more as China's rapidly growing box office catches up with the U.S.
But it's not changing films forever. Rather, "Warcraft" is just a movie with several unique factors that gave it a much bigger potential audience in China than anywhere else. The world is big, interests are regional and Chinese companies have certain competitive (or anti-competitive) advantages that Hollywood studios don't, such as a restriction on foreign competition and the ability to own theater chains. As a result of such factors, "Warcraft" blew the doors down in China, but it didn't really blaze a trail that too many other productions could realistically follow.
China is an almost $8 billion, and growing, cinema market with only 34 slots for Western films per year, so naturally Hollywood is going to produce its megabudget blockbusters with the country in mind, taking steps not to offend the Chinese state censors that have to approve every imported film. Even though quota films have to share 75 percent of their Chinese revenue with local partners, it's a small piece of a rapidly expanding pie. That definitely leads to self-censorship and may violate a World Trade Organization agreement, according to a U.S. government agency report.
Other Hollywood films made much bigger splashes subtitled in Mandarin than they did in English, although not to the degree "Warcraft" did this month. Coming out in June 2014, "Transformers: Age of Extinction" made $320 million in China and $245 million in the U.S., back when China's box office was about two-thirds the size it is now. "Pacific Rim," a 2013 summer blockbuster, also did better in China than at home. And last year's "Furious 7," the highest-grossing Hollywood movie ever in China, made $390 million in the Middle Kingdom, compared with $353 million in the U.S. "Furious 7" was a global hit, making more than $1.1 billion outside the U.S., but it didn't even clear $60 million in the U.K., its next-biggest foreign market after China.
"Warcraft" was perfectly positioned to be a smash hit in China, and a niche item at home. Although the "World of Warcraft" video game series serving as the film's foundation was developed by an American company, Activision Blizzard, about one-half the game's estimated 5 million players live in China. The Chinese console ban, lifted only last year, pushed gamers toward personal computer-based titles such as "World of Warcraft." With its roots in a "Warcraft III: Reign of Chaos" modification, Valve's "Dota 2" is also a hugely popular game in China, which has some of the game's best professional teams. There's even an unauthorized "World of Warcraft" theme park in the city of Chengzhou.
While there's certainly a devoted and passionate core fan base in the U.S., who came out to "Warcraft" premieres in impressive numbers, the game's popularity just isn't as great here as in China. And the American moviegoing audience skews younger and more diverse than the young males who make up a good proportion of China's crowds.
Not only that, but "Warcraft's" production company, Legendary, was bought by China's Dalian Wanda Group for $3.5 billion in January. Other large Chinese entertainment companies such as Tencent Holdings also invested in the film, which was preceded by a rare amount of promotional fanfare. Run by China's richest man, Dalian Wanda also owns the country's largest theater chain, Wanda Cinema Line — an arrangement that has been illegal in the U.S. for decades as a result of a Supreme Court decision that ended the traditional Hollywood studio system — giving "Warcraft" an unprecedented push, opening the movie on more than 67 percent of China's screens, with showtimes throughout the night when it premiered. That beat a record previously held by "Furious 7."
And "Warcraft" opened on the eve of the Dragon Boat Festival holiday weekend, which helped it roll to a $156 million opening weekend, although Jonathan Papish, an industry analyst at China Film Insider, said he expects it to drop off precipitously and fall short of the $250 million mark as its passionate but ultimately niche core audience is exhausted.
Is China an ever-more integral part of Hollywood studio calculus, and does "Warcraft" emphasize that? Sure. Could video game-based movies become a bigger deal in China? Absolutely.
But "Warcraft's" geographic breakdown was more about a vertically integrated production and distribution setup in China overseen by its richest person flooding the country's screens with a film based on a brand name known and loved by a huge and passionate core audience than a game plan for Hollywood to follow going forward in China. "Warcraft" has a distinct appeal in China, and it could fall short of "Zootopia's" haul at the country's box office, let alone that of "Furious 7," even with the muscle behind it. If Wanda's "Warcraft" rollout is the future of blockbusters, that future looks a lot like Hollywood's past.
© Copyright IBTimes 2023. All rights reserved.