Wild Bank Robbery Shootout: Gunman Killed, While Chicago Police Officer And Teenager Wounded
In a chaotic shootout Tuesday, a bank robbery suspect was killed, while a teenager taking a piano lesson and a Chicago police officer were wounded.
The shootout began after police in the Chicago-suburb of Des Plaines responded to a robbery at a Bank of America branch. Two suspects reportedly fled the scene and one was apprehended shortly after fleeing on foot. The second suspect reportedly stole a nearby car and attempted to flee further into Chicago before being stopped by a police roadblock.
The suspect opened fire at the police roadblock, striking one officer in the head before crashing the car and fleeing on foot. He fled into a local music store where he continued trading gunfire with officers.
A 15-year-old intern working at the shop was shot in the arm and stomach. It ended shortly after when a police officer shot and killed the suspect.
The injured officer is a 17-year veteran of the Chicago Police Department, who has received over 100 awards for his service. He was rushed to a nearby intensive care unit where he was treated for a skull fracture and blood on the brain. He is reported to be in serious but stable condition.
The teen was brought to Lurie Children's Hospital in serious condition. He received treatment for the injuries and is reportedly in stable condition.
Mayor Lori Lightfoot expressed condolences on Twitter.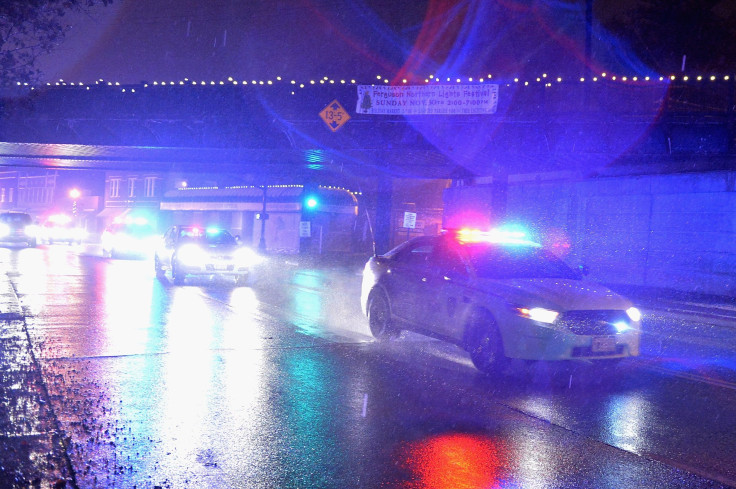 © Copyright IBTimes 2022. All rights reserved.
FOLLOW MORE IBT NEWS ON THE BELOW CHANNELS