Will AOC Endorse Joe Biden In 2024? Progressive Democrat Comments About President Ahead Of Midterms
Ahead of the midterm elections, Rep. Alexandria Ocasio-Cortez, D-N.Y., declined to offer an early endorsement of President Joe Biden for his potential re-election bid in 2024.
In an interview Monday with CNN, Ocasio-Cortez prioritized the 2022 races and also offered positive sentiments about Biden, though she stopped short of endorsing him.
CNN's Dana Bash asked the progressive congresswoman, "will you support [Biden]" in a 2024 run.
"We will cross that bridge when we get to it. But I think, if the president has a vision, then that's something certainly we're all willing to entertain and examine when the time comes," Ocasio-Cortez said.
"That's not a yes," Bash responded.
Ocasio-Cortez amended her statement, "I think we should endorse when we get to it." She later added that she believes Biden is doing "a very good job so far."
Ocasio-Cortez said, "should he run again, I think that we will take a look at it." Her statement was followed by laughter, suggesting that it's too early to make an endorsement.
The comments come as Biden has had weak approval ratings. A recent Reuters-Ipsos poll showed Biden had a 56% disapproval rating. There has been fear amongst Democratic strategists that Biden's weak numbers could impact the upcoming midterms.
Bash and Ocasio-Cortez also discussed the Jan. 6 public hearings, the second of which took place on Monday. Ocasio-Cortez noted disinformation that downplayed the Capitol riots.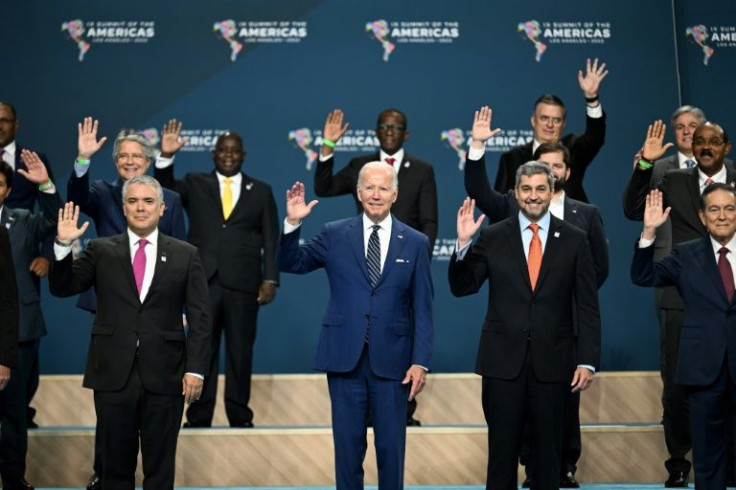 © Copyright IBTimes 2022. All rights reserved.
FOLLOW MORE IBT NEWS ON THE BELOW CHANNELS