Will California And Oregon Leave The Union? Facts About CalExit And Democrats' Secession Movement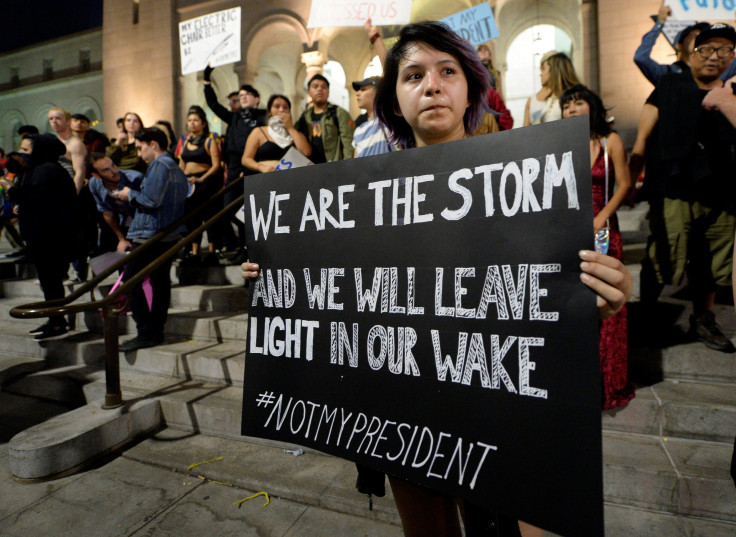 California and Oregon residents are so distraught over Donald Trump's election to the White House, some are considering leaving the United States to form their own republics. While voters in rural, conservative areas overwhelmingly backed Trump for president, liberal communities on the West Coast went hard for Clinton.
More than 61 percent of voters in California, for example, choose Clinton, the highest Democratic turnout for a presidential nominee since President Franklin D. Roosevelt won re-election in 1936, the New York Times reported. In King County, home to Seattle and the most populous in Washington state, Clinton got more voters than President Barack Obama did in 2012. The show of support for Clinton came as voters in California also voted for legal marijuana, joining Washington and Oregon to create a Western wall of recreational pot.
Gavin Newsom, the lieutenant governor of California, said many "enlightened" voters in the West don't support the future Trump administration. "We are a nation state," Newsom told the New York Times. "In so many ways, we are America. But we are just ahead of the curve."
In Oregon, two residents submitted a ballot proposal this week on the state becoming an independent nation. Attorney Jennifer Rollins and writer Christian Trejbal of Portland called the petition for the 2018 ballot the "Oregon Secession Act." The measure states the new Oregon could join up with "other states and Canadian provinces," including California.
"Oregonian values are no longer the values held by the rest of the United States," Trejbal told local reporters.
In California, residents opposed to a Trump White House have showed their discontent on Twitter with the hashtags #Calexit and #Caleavefornia. Meanwhile, the Yes California Independence Campaign, which has about 3,000 members and has for years called for the state to break from the union, backs a ballot measure that would create a special election to decide on a secession.
"In our view, the United States of America represents so many things that conflict with Californian values, and our continued statehood means California will continue subsidizing the other states to our own detriment, and to the detriment of our children," the group says in a 33-page "CalExit Blue Book."
Silicon Valley venture capitalist Shervin Pihevar has said he would help pay for the campaign for California to become a sovereign republic.
California is home to 11.6 percent of the U.S. population, but it's unlikely to become it's own nation anytime soon. Leaving the United States requires two-thirds approval from the House and Senate, as well as the backing of least 38 state legislatures.
Conservatives previously considered their own secession movements after President Barack Obama was elected in 2008 and 2012. Texas, for example, has often threatened to leave the union during the Obama administration.
"We've got a great union," Gov. Rick Perry said in 2009. "There's absolutely no reason to dissolve it. But if Washington continues to thumb their nose at the American people, you know, who knows what might come out of that?"
© Copyright IBTimes 2023. All rights reserved.