Will Donald Trump Be Impeached? Approval Rating Drops Again After Comey Firing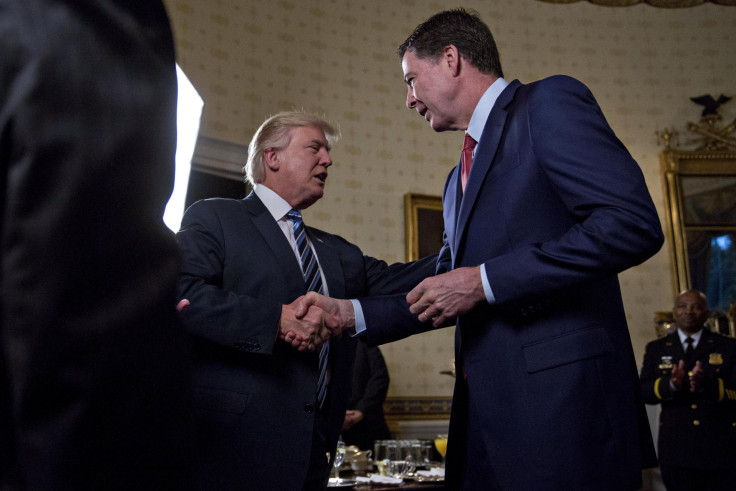 Amid backlash over his firing of FBI director James Comey, President Donald Trump's approval rating dipped yet again. In a Quinnipiac University poll released Wednesday, 58 percent of voters said they disapproved of Trump's job performance, while 36 percent said they approved.
The same poll showed Trump's approval rating stood at 40 percent in mid-April.
"There is no way to spin or sugarcoat these sagging numbers," Tim Malloy, assistant director of the Quinnipiac University poll, told The Hill. "[These] are red flags that the administration simply can't brush away."
Read: Professor Who Predicted Trump's Presidency Weighs In On His Future
The latest approval poll shows the lowest numbers Trump has seen since taking office. His previous low was recorded in January, when only 39 percent of voters said they approved of the job he was doing. Trump's average approval rating for his first 100 days in office was around 41 percent, according to Gallup.
While his approval rating has dipped, the odds of Trump getting impeached have risen, according to betting site Predictit. Predictit showed Trump's odds of staying in the White House fell by six percent, with the odds of him remaining in office until 2019 only 68 percent following his firing of the FBI director.
Trump fired Comey Tuesday after reports emerged that the FBI director made misstatements while discussing the investigation of Hillary Clinton's emails. White House press secretary Sean Spicer said the decision was made based on the advice of those in the administration.
"President Trump acted based on the clear recommendations of both Deputy Attorney General Rod Rosenstein and Attorney General Jeff Sessions," Spicer said in a statement. "'The FBI is one of our Nation's most cherished and respected institutions and today will mark a new beginning for our crown jewel of law enforcement,' said President Trump."
Read: How Much Does It Cost To Protect The Trumps?
Comey's sudden firing prompted a quick backlash from those in the opposite party. Though they had decried Comey's handling of the Clinton investigation and his decision to re-open the investigation at the eleventh hour of the 2016 campaign, many took issue with the president's firing of the director.
"While I had deep reservations about the way Director Comey handled the investigation into the Clinton emails which I made clear at the time and since, to take this action without addressing the profound conflict of interest of the President and Attorney General harkens back to a similarly tainted decision by President Nixon," said Rep. Adam Schiff.
"The President's sudden and brazen firing of the FBI Director raises the ghosts of some of the worst Executive Branch abuses," said House minority leader Nancy Pelosi. "We cannot stand by and watch a cover-up of the possible collusion with a hostile foreign power to undermine American democracy.
Democratic Rep. John Conyers said the actions "reek of a cover-up" and "appear to be part of an ongoing effort by the Trump White House to impede the investigation into Russian ties and interference in our elections."
Even before Comey's firing, some experts predicted Trump wouldn't last as president. Allan Lichtman, a professor at American University and the man who accurately predicted Trump would become president, predicted Trump would be impeached before his term was over.
"Justice will be realized in today's America not through revolution, but by the Constitution's peaceful remedy of impeachment," he wrote in his book "The Case for Impeachment."
"But only if the people demand it."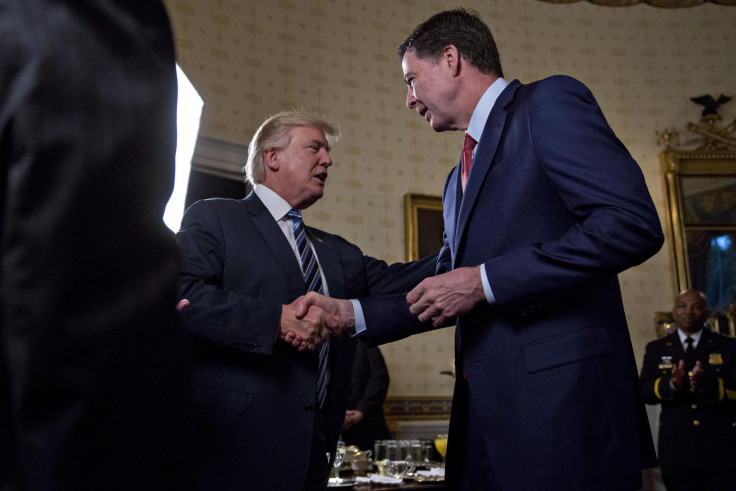 © Copyright IBTimes 2023. All rights reserved.