Will Donald Trump Be Impeached? President Slams Democratic Donor Campaign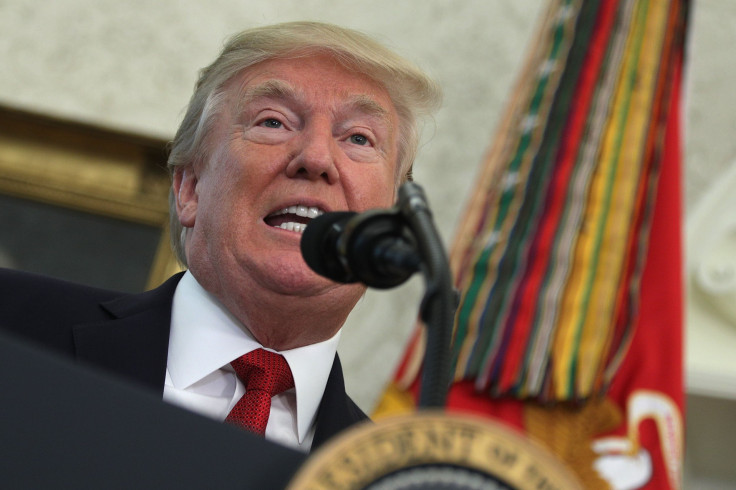 An impeachment campaign launched by a Democratic billionaire attracted the ire of President Donald Trump Friday. Mega-donor Tom Steyer launched the "Need To Impeach" initiative in an effort to urge people to implore Congress to vote the president out of office.
"Donald Trump has brought us to the brink of nuclear war, obstructed justice and taken money from foreign governments," the campaign website reads. "We need to impeach this dangerous president."
Trump hit back at Steyer Friday using his preferred method of communication.
"Wacky & totally unhinged Tom Steyer, who has been fighting me and my Make America Great Again agenda from the beginning, never wins elections!" the president tweeted.
Steyer, who donated more than $91 million to Democrats during the 2016 elections, launched the $10 million national campaign to remove Trump before his term officially ends. The website urges people to sign the petition to support impeachment.
"We must stop Trump now," the website said. "Trump's team and family members continually lie about their dealings with Russia. Trump has discussed pardoning his 'aides, family members and even himself. Trump threatens our national security by refusing to stand up to Russia and engaging in brinkmanship with North Korea."
After Trump slammed Steyer, the billionaire himself lashed back at the president.
"You're right about one thing, Mr. Trump," Steyer wrote in a string of tweets. "I have been fighting your racism and corporate groveling from the beginning and always will. Americans deserve much better. Americans across the board know you're a danger to the people of this country."
Critics of the president have been speculating about the possibility of impeachment since he was sworn in. Earlier in October, Rep. Al Green of Texas became the second Democrat to introduce the articles of impeachment against Trump. Prominent Republicans, including Sen. Jeff Flake of Arizona, have distanced themselves from the president and denounced his a rhetoric.
August betting odds gave Trump the greatest chance of impeachment yet as Paddy Power offered 2/1 odds of the president being removed this year. But it remains unclear what the future of Trump's presidency holds.
"When you start talking about the impeachment — the early removal of power of the President of the United States — it behooves the American public — or our government — to make sure that this isn't something that's going to be taken lightly," Rep. Joe Kennedy III said this week, according to CBS News. "You want to have the process play out before you call somebody guilty or innocent."
SaveSave
© Copyright IBTimes 2023. All rights reserved.