Will Future Release A Third Album On Friday? Manager Reacts To Rumors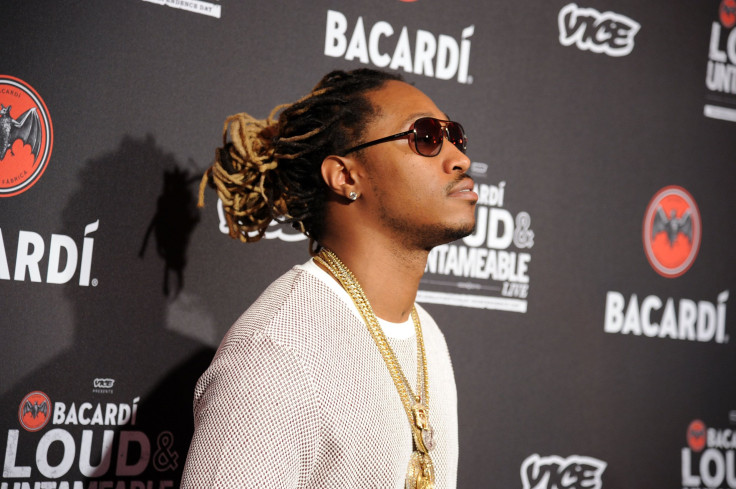 "The Ellen DeGeneres Show" isn't the first place to go for hip-hop news, but the daytime talk show recently sent Future fans into a frenzy when it teased a third album from the rapper.
In a now-edited episode description for an upcoming March 3 episode, the reveal said Future would be appearing on the show and claimed the rapper was "attempting to have three #1 albums in a row in three weeks - which will make him the first in history to do that."
On Feb. 17, Future released his fifth studio album, "Future," and followed it up a week later with "HNDRXX." But any thoughts of a third album in three weeks were quickly shut down by the Atlanta rapper's manager, Anthony Saleh.
Replying to a tweet from Fader, the manager simply said, "False." But that didn't stop hip-hop fans over at the Reddit HipHopHeads message boards from coming up with some wild theories. "Am I the only one who thinks the album will be called false and the pic dropped with this tweet will be the album cover?" wrote one Reddit user, while another said, "The album is clearly called False."
Before the release of his self-titled album, Future spoke with Zane Lowe about his recent social media hiatus and how it benefited him. "It was probably the best thing I'd ever done," the rapper said.
"I'm just not giving it attention. I want to give the music attention and be in the studio," he added. "I want to give all my attention to my music, my kids, my family so I just want to focus on certain things besides social media."
Future also said his musical plans for 2017 would be determined by his fans. "I'ma let them dictate how I move in 2017… It's not going to be me. I'ma just see how the fans react. What they thinking about, what they talking about, what they want, what they need to hear… Do they feel like I need to drop something."
© Copyright IBTimes 2023. All rights reserved.