Will Jazz Jennings Say Goodbye To Reality TV After 'I Am Jazz' Season 7?
KEY POINTS
Jazz Jennings shared the season finale teaser for "I Am Jazz" on Instagram
The sneak peek showed Jazz saying goodbye to her family before leaving for Harvard
Jeanette Jennings said it's up to Jazz if they will film another season after Season 7
Is Jazz Jennings finally walking away from reality TV?
The 21-year-old trans activist shared the official sneak peek of the finale of "I Am Jazz" Season 7 on Instagram, and she revealed in the caption that she's excited about the ending.
"I'm just so excited to just begin the next chapter of my life, be independent and on my own," Jazz said while addressing her parents in the clip. She added in a voiceover that she's now "stronger" mentally.
As the video continued to show Jazz speaking in front of her parents, the TV star stated, "I'm going to thrive at school." The clip then jumped to a scene showing Jazz saying goodbye to her family while sitting inside the car. The trailer ended with her voiceover saying, "Harvard, here we come!"
The post generated mixed reactions from her fans. While some were happy about her pursuing her studies, others were sad to know that the upcoming episode would be the season's last.
"Congrats! I wish you the most success and happiness!!! Proud of you," one wrote.
"Finale… Seems like it just started," another commented.
"Can't believe it's the season finale already but am so proud of you," a third user added.
TLC has not announced any plans for an eighth season, so fans of "I Am Jazz" were worried that this week's installment could also be the finale for the long-running reality show.
The previous episode showed Jazz wrapping up her internship while doing her final preparations for Harvard University. She had delayed entering college due to mental health struggles. When she decided to enroll at Harvard, the pandemic happened, and she once again had to put it off.
Season 7 showed Jazz more eager than ever to go to college and work on her academic endeavors. Without an official renewal announcement, her show would be stuck in limbo after the finale. But according to Distractify, the series is likely to get picked up because it is still averaging about a million viewers per episode, which is close to the previous seasons' ratings.
However, Jazz's mom, Jeanette Jennings, made it clear in an interview that the reality show's future is really up to Jazz herself.
In a Zoom interview with Dr. Kryss Shane for MediaVillage Tuesday, Jeanette said Jazz would not be allowed to bring the cameras and the crew on the campus, so it's impossible for her to film content for the show there.
"I can say this, that it's really in our hands, to put it that way. It's really what Jazz wants to do, so it could be. But if she's like tied up with summer school or something, they can't film up at Harvard. They're not allowed to … have cameras up there. Without her, we wouldn't have a show," Jeanette said.
The finale of "I Am Jazz" Season 7 airs Tuesday at 9 p.m. EST on TLC.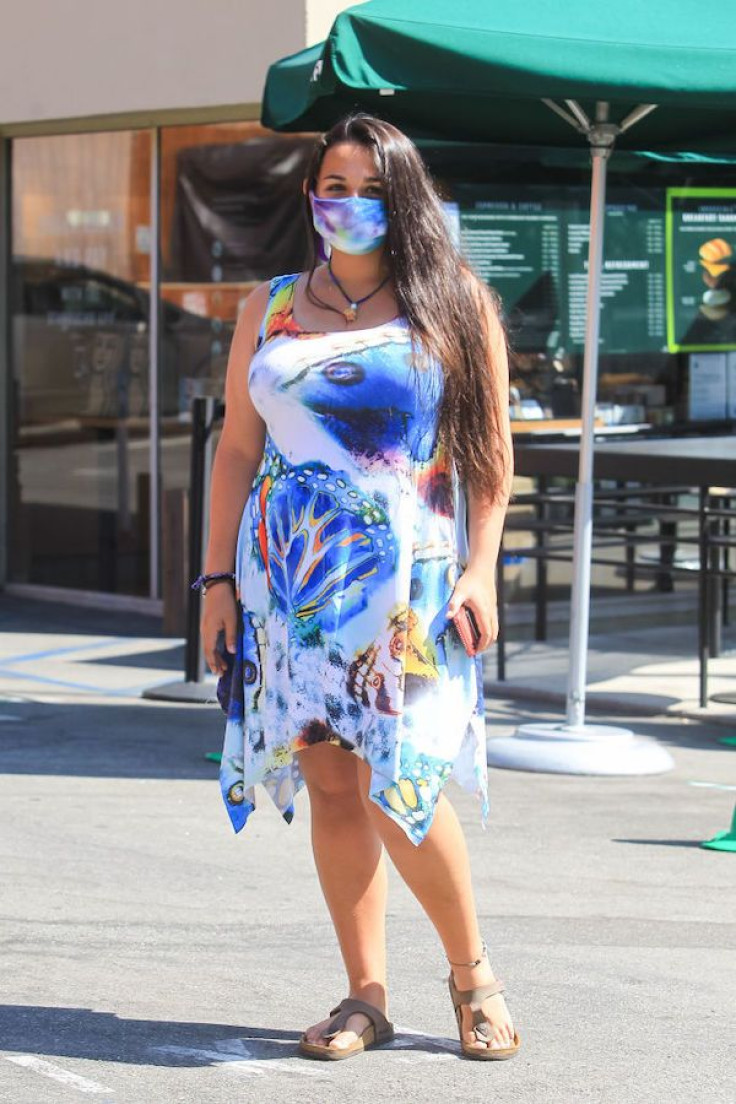 © Copyright IBTimes 2023. All rights reserved.