Will The Olsen Twins Return To 'Fuller House' For Season 2?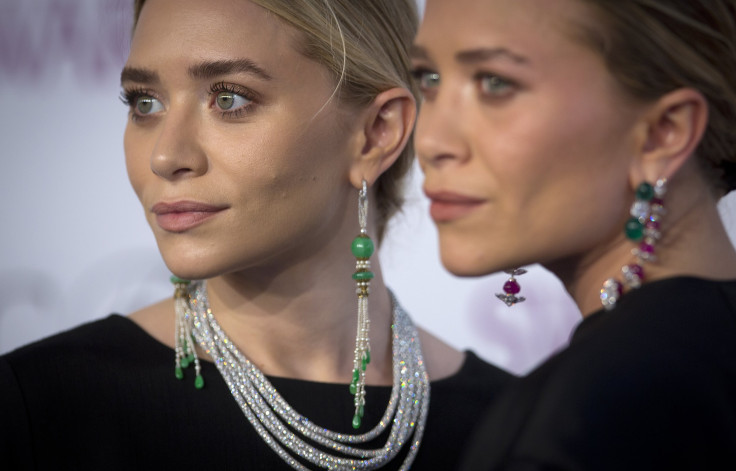 The Olsen twins didn't reprise their shared role as Michelle Tanner on Season 1 of Netflix's "Fuller House," but fans haven't given up hope. With characters such as Steve (Scott Weinger), Nelson (Hal Sparks) and Gia (Marla Sokoloff) making their return to the series, could Mary-Kate and Ashley Olsen make a surprise cameo?
During a recent interview with the Huffington Post, Lori Loughlin, who plays Aunt Becky in the series revealed what she knows about the twins and it isn't good news. "I wish I had an answer," Loughlin said. "They're not on 'Fuller House' for a second season either."
Although Loughlin said she isn't kept in the loop about show negotiations and information, she does know her former "Full House" co-stars do not make an appearance. "I'm not in any of those negotiations, nor am I privy to any information, only that I can say they're not on again for a second season."
While fans of the series shouldn't expect the Olsen twins to return anytime soon — they've made the move to the fashion world — Loughlin said the cast would welcome them back.
"I'm sure they would more than welcome them back if they wanted to [do it], but it's been great for all of us to be reunited," she said. "Who would have thought after over 25 years that we would actually be back shooting on the same sound stage that we did all those years ago?"
Season 2 of "Fuller House" will introduce a new character to the series: Kimmy Gibler's (Andrea Barber) brother, Jimmy. Played by Adam Hagenbuch, Jimmy can be seen in the Season 2 trailer sharing a kiss with with Stephanie (Jodie Sweetin). It appears that Jimmy and Stephanie will get closer as the season goes on because Jimmy can also be seen with his arm around Stephanie during a New Year's Eve episode.
Season 2 of "Fuller House" will be available on Netflix Friday, Dec. 9.
© Copyright IBTimes 2023. All rights reserved.