Will Travis Scott Be On Kylie Jenner's Reality Show? 'Life Of Kylie' Features Romances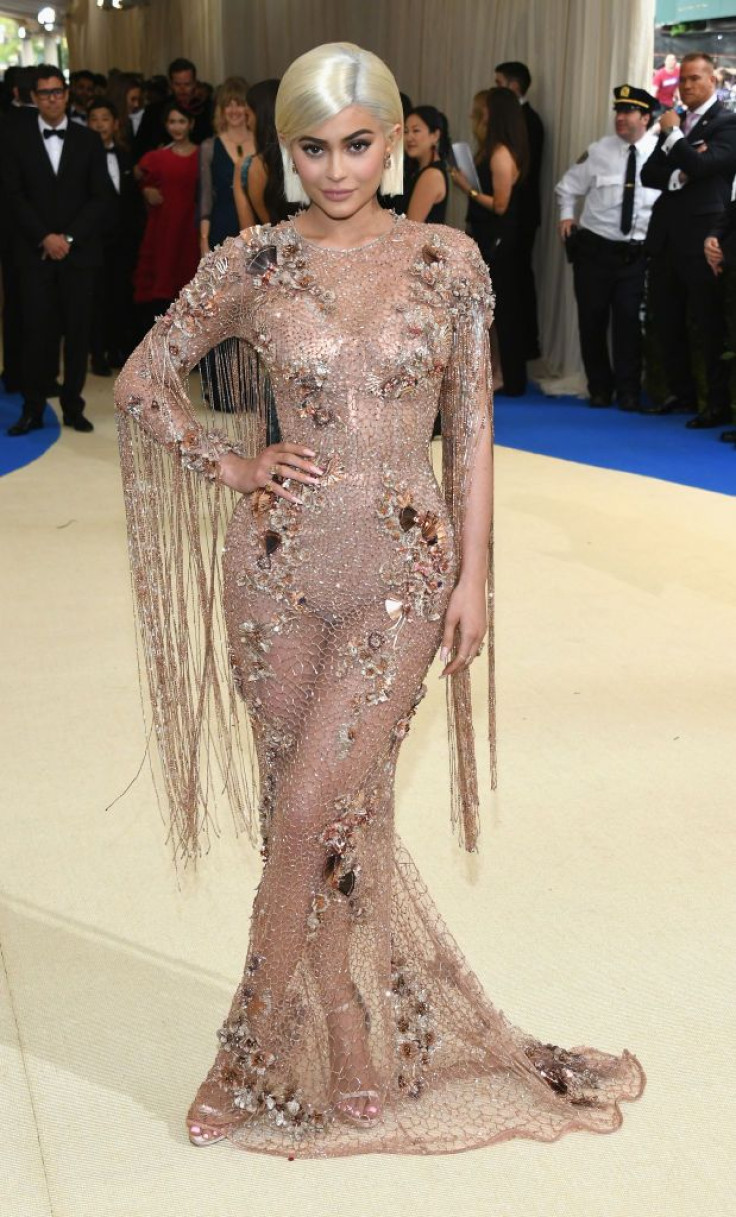 Although"Life of Kylie" hasn't aired yet, Kylie Jenner's famous sisters, Kim Kardashian West and Khloe Kardashian teased a few spoilers about the lip kit maven's upcoming reality series.
On Monday, the "Keeping Up With the Kardashians" stars shared details about Jenner's spin-off series and what fans should expect to see. "So you're definitely going to see her friends, her dating, what she does on a daily basis, how hard she really works," Kardashian West told E! News at the NBCUniversal 2017 Upfront.
Jenner, who has been romantically linked to rapper Travis Scott since mid-April, was previously in a relationship with "Rack City" rapper Tyga. The two are not known for having a consistent relationship, but in the past, Jenner and the rapper have split and gotten back together. Although the Kardashian sisters teased that Jenner's show will feature her love life, there's a good chance Tyga will make an appearance on the series as opposed to Scott seeing as his romance with Jenner is relatively new.
Jenner and Tyga are rumored to have begun dating when Jenner was still a minor, but they didn't officially confirm their romance until her 18th birthday.
READ: Kylie Jenner celebrates Travis Scott's birthday
In early April, it was reported the two split and shortly after the breakup, Jenner attended Coachella where she was spotted holding hands with Scott, and the two have been inseparable ever since.
Although she is still forming new relationships and looking for love, Jenner has insisted that she is not the person everyone believes her to be. In Jenner's "Life of Kylie" series trailer, the reality star can be heard explaining that she has been in front of a camera since age 9, and although people feel like they know her, they do not. "I feel like a lot of people have misconceptions of who I am," Jenner says in the trailer.
"There's two sides of me. There's an image that I feel constantly pressured to keep up with, and who I really am around my friends," she said. This isn't the first time Jenner has said that she is a different person when she is not filming her reality show or posting on social media.
"I usually don't show my true personality to the world, because when you open yourself up so much, there's more room for people to say things about you," Jenner told her sister Kim during an interview with Teen Vogue in July 2016.
"I can't do it forever," Jenner says in the trailer.
The reality star uttered those same sentiments during her interview with her sister where she revealed that she had plans to fade out of the limelight eventually. "I know I don't want to be famous forever. There's gonna be a time where I feel comfortable, I'm at a good place in my life, and I just stop."
For now, Jenner is in the spotlight and seems to be getting serious with Scott. The two are reportedly in a committed relationship and the reality star has already met the rapper's family, according to TMZ.
Although Scott may not appear in "Life of Kylie" Season 1, if the show gets renewed for another season, the "Goosebumps" rapper could be making his reality series debut.
© Copyright IBTimes 2023. All rights reserved.