Will Trump Be Impeached? Senate Democrats Looking At Lawsuit Against Trump Over Possible Conflict Of Interest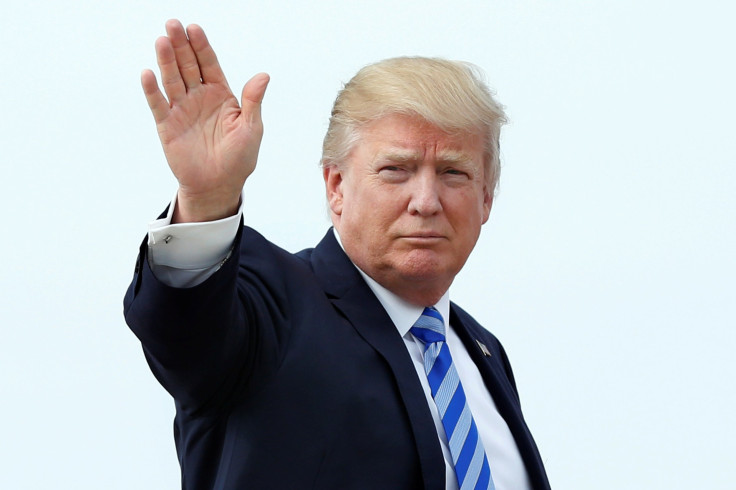 President Donald Trump may soon face a lawsuit as Senate Democrats consider legal action against him over possible conflicts of interest created by his businesses, a new report said Thursday.
Democratic Sen. Richard Blumenthal is leading the charge behind the possible lawsuit, and according to a report by The Hill, he has held discussions with a number of other senators on the issue.
Read: Is Donald Trump Still Adjusting To His Presidential Role After Completing 100 Days?
Blumenthal reportedly said he is "considering courses of action that would enable us to hold [Trump] and others in the administration accountable for their conflicts of interest."
The Connecticut senator said they were reviewing all possible options and hoping to reach conclusions "in the very near future" about the way forward.
"We're very seriously considering all the courses of action that may be open to us because these conflicts of interest are so serious ... and they effect not only the president very deeply but also others in the administration," he was reported as saying by The Hill.
In a statement, the senator's spokesperson Maria McElwain said senators were discussing the appropriate course of action "if the administration continues to fail to provide transparency and comply with the nation's laws."
"Senator Blumenthal is focused on how to make sure that the Trump Administration is held accountable for its unprecedented conflicts of interest, and ensure that no one — not even the President — is above the law," she added.
A number of other Democratic senators also said they would support Blumenthal as it is something they all feel deeply about. Among them are Sens. Ben Cardin, Chris Murphy and Dick Durbin. Senate Minority Leader Chuck Schumer did not comment on the possible lawsuit, the publication reported.
Blumenthal "is leading an effort, asking each one of us to contribute an amount of money for a court case," the publication reported California's Sen. Dianne Feinstein saying.
"We're looking at that," Feinstein said at a recent town hall event. "The hope is that there will be 41 of us that will be on that court case."
President Trump resigned from his empire and gave his sons Donald Jr. and Eric control over his real estate business. His assets were placed in a trust to avoid any potential conflicts of interest for his administration as he took on the office of president.
A number of ethics experts and opposition members have criticized the president's move to not sell his company, saying he may be violating the Constitution's Emoluments Clause by refusing to do so. The clause reads, "no person holding any office of profit or trust under them, shall, without the consent of the Congress, accept of any present, emolument, office, or title, of any kind whatever, from any king, prince, or foreign state."
This is not the first time a sitting U.S. president has faced a lawsuit. The most recent example saw former President Barack Obama sued by House Republicans in November 2014, where they claimed he had abused his executive powers. President George W. Bush's administration before that was also sued by the Democrats in 2008.
© Copyright IBTimes 2022. All rights reserved.
FOLLOW MORE IBT NEWS ON THE BELOW CHANNELS