William Shatner Says Prince William Is 'Missing The Point' After Space Tourism Criticism
KEY POINTS
Prince William said the world's greatest minds should focus on keeping Earth a livable planet in the future, not on space tourism
William Shatner said the royal had the "wrong idea" about space travel
The actor pointed to the possibility of bringing "polluting" industries off of Earth
William Shatner does not agree with Prince William's views on the space race and space tourism.
The "Star Trek" star, 90, became the oldest person to fly to space earlier this week when he lifted off aboard a Blue Origin New Shepard capsule.
Prince William, however, believes such space tourism trips shouldn't be a priority, saying in an interview with the BBC Thursday that the world's greatest minds should focus on keeping Earth a livable planet in the future first.
Addressing the prince's comments, Shatner told Entertainment Tonight, "He's a lovely, gentle, educated man, but he's got the wrong idea."
Shatner explained that space travel doesn't necessarily mean that they are trying to find an alternative place for people to live. According to the Hollywood actor, flying to space is a "baby step into the idea of getting the industry up there."
He pointed to the possibility of bringing to space industries that provide humans with energy on Earth in order to avoid further polluting the planet and worsening the climate crisis.
"We've got all the technology, the rockets, to send the things up there... You can build a base 250, 280 miles above the Earth and send that power down here, and they catch it, and they then use it, and it's there," he added. "All it needs is... somebody as rich as Jeff Bezos [to say], 'Let's go up there.'"
He continued, "The prince is missing the point. The point is these are the baby steps to show people [that] it's very practical. You can send somebody like me up into space."
On Thursday, Prince William told "Newscast on BBC Sounds," "We need some of the world's greatest brains and minds fixed on trying to repair this planet, not trying to find the next place to go and live."
"We need to be focusing on this (planet) rather than giving up and heading out into space to try and think of solutions for the future," he added in the interview, which was held before the Duke of Cambridge's first Earthshot Prize awards ceremony Sunday.
Shatner explained that he "of course" agrees with Prince William's argument that there are issues that need to be addressed on Earth. However, he insisted that going to space and fixing these issues are not mutually exclusive.
On Wednesday, Shatner was moved to tears by the 11-minute suborbital trip, which took him and three other crew members past the Kármán line, the internationally recognized border of space.
He called the experience "indescribable" and "overwhelming" and compared it to to the magical feeling of holding one's child for the first time.
"You hold the baby and it's magical. It's so overwhelming. How am I going to protect this child?" he said. "You're flooded with the responsibility and need to take care of [the child] and how you're going to do it. That's an overwhelming experience, and I had that experience."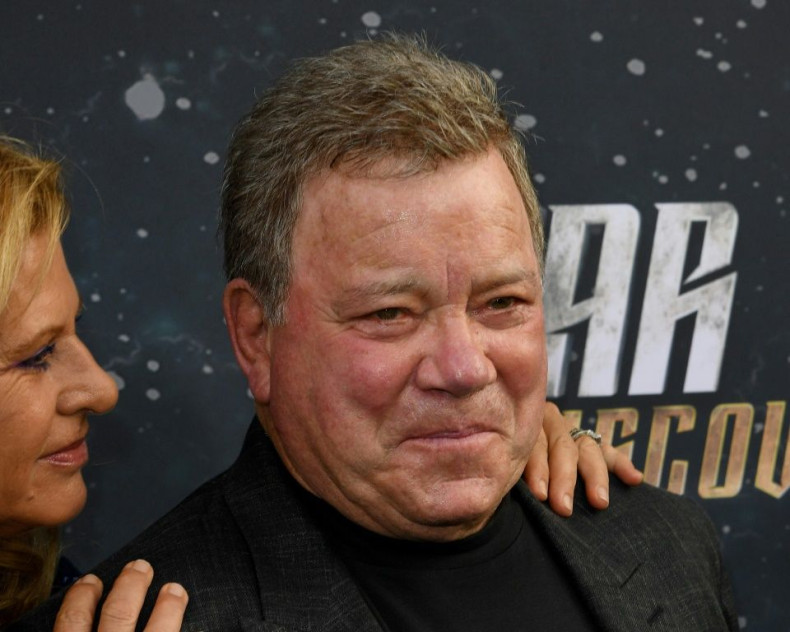 © Copyright IBTimes 2022. All rights reserved.