Wimbledon 2015: Nadal, Federer, Murray, Djokovic Are 'Big Four,' But Wawrinka Is Closing In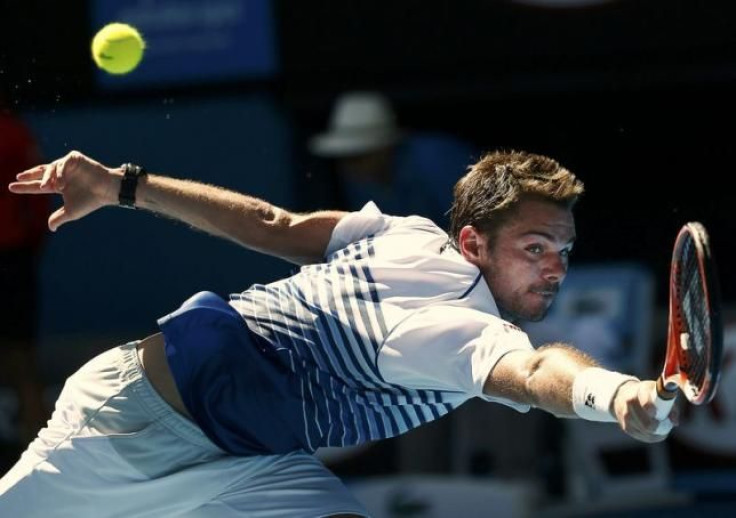 Stan Wawrinka is coming off a French Open victory, but when it comes to name recognition, he is still not even the most famous men's tennis player in a country of eight million people. The Swiss star has won two grand slams, but trails far behind fellow countryman Roger Federer, along with superstar Novak Djokovic, Rafael Nadal, and Andy Murray when it comes to fame.
Wimbledon begins on Monday, and the 30-year-old could become a household name if he pulls off a victory in perhaps the most prestigious grand slam. The deepest he's gone on the famed London grass courts is the quarterfinals, but that came last year when he lost to Federer in four tough sets. Federer was in top form, and would go to reach the final before losing to Djokovic.
But Wawrinka is riding momentum from his win at Roland Garros. And not only is he gaining confidence, but his main competitors are looking rather vulnerable. Nadal has fallen to No. 10 in the world, while Wawrinka has climbed to No. 4.
"I'm strong enough with my tennis to beat the top guys," Wawrinka said, according to Daily Mail. "Mentally I'm strong enough to stay with them and to finish the match. That's the way I believe in myself.
"The top four players have done much more than me. It's been only two years that I've been winning some big titles.
"If you look at them, they've been here in the semi-final, final, winning big titles. I'm not trying to compare myself with them. I think about what they have achieved over the past 10 years, it's amazing."
The soft-spoken Wawrinka currently has the third best odds of winning Wimbledon, but at 14/1. He is ahead of Nadal, who is at 16/1, and trails Federer at 13/2. Djokovic is the favorite at 5/4, followed by Murray at 5/2.
But it would not shock many experts if he pulled off another upset, as he did against Djokovic in Paris earlier this month. Wawrinka arguably played the best match of his life, drilling ground-stroke winners with ease.
Should Wawrinka go on a deep run at Wimbledon he would certainly strengthen his name. At the moment, he is still not a prominent face for casual tennis viewers like "the Big Four." When speaking to the media on Saturday, Wawrinka was asked if he felt he was famous. He would answer with a smile.
"Depends where. It's not like I can do always what I want. I need to just be a little bit careful with where I'm going if I don't want to be bothered… In general, people are really nice.
"It's part of my job. The reason it's like that is because I've been playing my best tennis and winning some big tournaments. That's what I'm trying to do every day.
"For me it doesn't matter if it's the 'Big Four' or 'Big Five' or whatever, I don't need that and I am not looking for that. I'm just trying to beat them when I play them, that's it."
© Copyright IBTimes 2023. All rights reserved.
FOLLOW MORE IBT NEWS ON THE BELOW CHANNELS