'Winds Of Winter' Author Wants Fans To Read This Book While Waiting
The wait for "Winds of Winter" has been almost a decade long, after the release of "Dance with Dragons" way back in 2011. Author George RR Martin is aware that the fans are getting impatient, and in a recent post on social media, he recommended his fans read another fantasy book while they wait for him to complete "A Song of Ice and Fire."
Martin has the habit of promoting other fantasy books and authors that he likes to read. In a recent post on Twitter, the celebrity author suggested his followers to read the medieval fantasy book "Quillifer" by New York Times bestselling writer Walter Jon Williams.
"Quillifer" is the first book in a series by Williams. Martin has read some of the other books by this fantasy writer, and in his post he said that this new book is the best one yet.
Martin described the book as "a delight from start to finish." He added that the book is "witty, colorful, exciting and amusing by turns," and he complimented Williams for the "exquisitely written" book.
"Quillifer" is apparently so good that Martin asked his readers to pick it up while they wait for him to complete "Winds of Winter." The author, however, did not say by when he expects to finish and then release the book in "A Song of Ice and Fire" series.
Commenting on the post, many of the fans expressed their anger at Martin for not giving them the next book. Some fans even suggested that the author should playing with his fans' emotions and complete the book instead of writing about other fantasy writers.
After completing the "Dance with Dragons" novel, Martin did write a few more books that are based in the fictional world of Westeros. The author is currently promoting a new illustrated book "Fire and Blood."
Martin too has been anxious about the delay in releasing "Winds of Winter." However, he has many other projects that he is involved in, like a few new TV shows that are based on his books and his other novels like the "Wild Cards" series, Vanity Fair reported.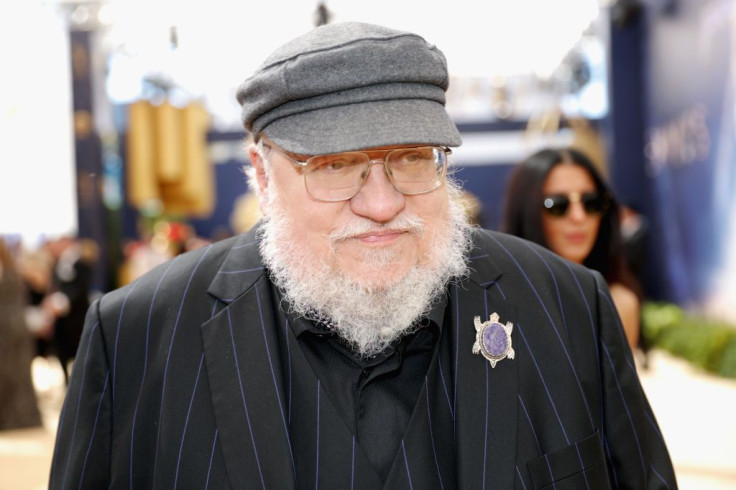 © Copyright IBTimes 2023. All rights reserved.