Wisconsin School Students Charged For Allegedly Sending Racist Message On Snapchat
KEY POINTS
The students sent "a racially insensitive" message to another student on Snapchat
They were charged with disorderly conduct
A relative of the victim said the two students should be expelled
Two students of a Wisconsin school were charged for allegedly sending a racist message on social media.
The Kettle Moraine High School students sent "a racially insensitive" message to another student on Snapchat. They were charged with disorderly conduct Monday, according to the Waukesha County Sheriff's Office.
Speaking to NBC-affiliated television station WTMJ, Kettle Moraine High School Senior Grace Provan said she and a parent named Sara Sobrofski saw the message on Snapchat and "felt disgusted." The message was directed at a student of color.
"That's just not appropriate at all ever, I would never want anybody ever to say anything like that to my children. So my heart breaks for her," Sobrofski told the television station.
Provan said as the school did not take any immediate action against the students, she started a Change.org petition.
"I heard they were going to get a slap on the wrist or a talking to. I wanted the school to see how the community wouldn't stand for this," Provan told the channel.
On Sunday, the Kettle Moraine Superintendent Pat Deklotz sent a letter to the parents saying they have been made "aware of an offensive and inappropriate racist social media post between students and immediately began to investigate."
"This incident has gained attention and outrage on social media, and we now have the opportunity to engage in a larger conversation about an issue that is gripping our nation. Systemic racism and implicit bias are concerns within our society and yes, they are also concerns within our schools. Our past and present students of color have told us that they experience microaggressions and racist comments within our halls and classrooms," Deklotz said in the letter.
"We ask you, as parents in our community, to join us in our efforts to help ensure that our students of color enjoy a safe learning environment and support from their classmates," he added.
Following this, the victim's relatives said they want the two students to be expelled.
"I don't want to see a suspension and a ticket, they need to be brought before the school board for possible expulsion. This is hate speech," a relative of the victim told WISN 12 News.
It was not clear if the school took any action against the students. An investigation into the case was ongoing.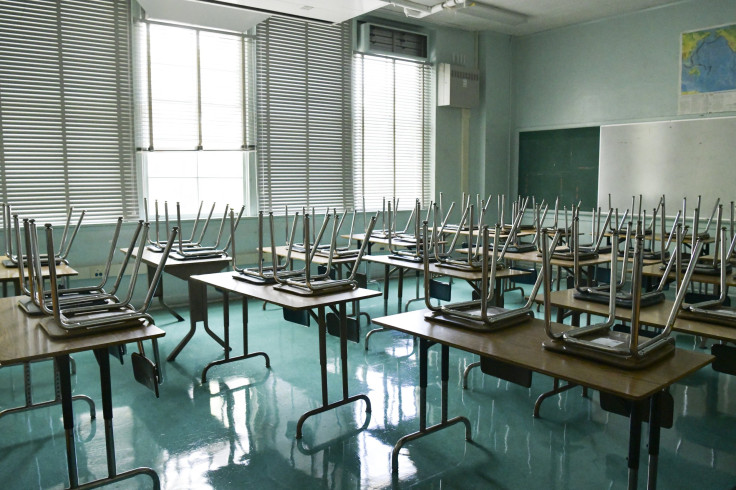 © Copyright IBTimes 2023. All rights reserved.