Woman Allegedly Threatened To Cut Off Man's Penis, Arrested After Hours-Long Barricade Situation
A woman in Florida allegedly threatened to cut a man's penis at a bus stop and then barricaded herself inside her home for hours.
Police surrounded the woman's home and had negotiations with her before they finally managed to take her into custody.
Gabriela Mcleskey, 31, was arrested around 1:30 p.m. Tuesday from a residence in Northwest Gainesville, according to WSAZ NewsChannel 3.
Mcleskey had allegedly threatened to cut off a man's penis at an RTS bus stop on Southwest 20th Avenue earlier the same day. She was also reportedly holding a knife at the time.
The man later told investigators that he had not met Mcleskey before and did not know why she made such statements.
After threatening to cut the man's genitials, Mcleskey drove away and was later tracked down by Alachua County Sheriff's Office at a Circle K nearby.
Deputies tried to get the woman to pull over, but she sped away and led them on a chase that went on for about five minutes.
The chase ended at Mcleskey's home, where the woman barricaded herself inside the house and refused to comply with deputies for several hours.
Deputies eventually managed to remove her from the house by the same afternoon. Nobody else was inside the house during the barricade situation.
No injuries were reported during the incident.
The accused woman was booked into the Alachua County Jail and is facing charges of aggravated assault with a deadly weapon and fleeing law enforcement, officials said.
She was also scheduled to make a court appearance Wednesday in connection with a domestic battery case that is unrelated to Tuesday's incident.
Police had blocked the road leading to Mcleskey's home due to the barricade situation.
"It's kind of surreal," a neighbor, Stephanie Rodriguez, told WCJB. "At first, I thought that maybe something happened like someone got killed or something so it was kind of scary because we live so close."
"I live like two houses down. I was leaving for class this morning at 9 o'clock and they had some cars here blocking off the road, but there wasn't a SWAT team yet," said Quinn McNairy, another neighbor.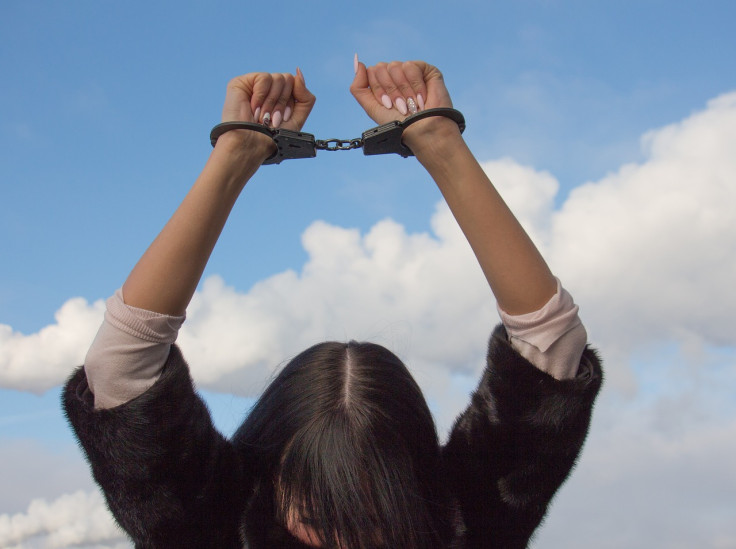 © Copyright IBTimes 2023. All rights reserved.