Woman Arrested For Alleged Extortion By Posting Photos Of Man's Genitals Online
A Florida woman was taken into custody over the weekend for "maliciously" posting photos of an associate's genitalia "across multiple social media platforms" by using the man's own social media accounts. According to reports Monday, Breyanna Dean, 24, used an unidentified male associate's old phone to access his social media accounts.
After getting access to his accounts, Dean posted the images that "directly exposed the victim to disgrace," according to court papers. The victim was unable to deactivate those accounts because the accused allegedly changed the passwords. The relationship between Dean and the unnamed male victim was not immediately clear.
Dean reportedly demanded the victim "by written communication to pay monetary payment to stop her actions." According to a Pasco County, Florida, affidavit, her actions constitute a "probable cause" for an extortion case.
The 24-year-old, a Massachusetts native, was arrested at her New Port Richey home. She was released from jail hours later after posting a $10,000 bond on the felony count.
According to court records, this was not the first time Dean had a run-in with law enforcement. The accused has previous convictions for disorderly conduct, careless driving, and leaving the scene of an accident. She was also named as a defendant in a pair of actions filed in 2018 seeking cyberstalking injunctions against her, the Smoking Gun reported, citing court records.
In one of the cases, a female plaintiff secured a six-month restraining order against Dean. A second woman was given a temporary injunction against Dean until the case was dismissed by a judge.
In another case of extortion earlier this month, a 21-year-old woman in New York was accused of faking her own kidnapping to get $75,000 from her parents in China. Sources with the New York Police Department said the woman, identified as Yehou He, sent photographs to her parents which showed her tied up naked. She allegedly asked them for $75,000 in ransom and they agreed to give $20,000.
However, the plan was foiled after the parents contacted Yehou's older sister, Yechu, who also lives in Manhattan. Yehou's sister alerted police after she discovered it was a hoax, according to the New York Daily News.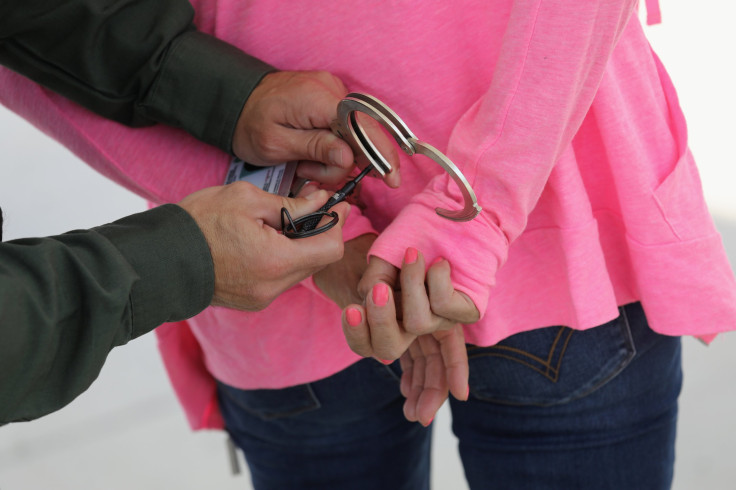 FOLLOW MORE IBT NEWS ON THE BELOW CHANNELS