Woman Arrested For Plotting To Kill Wife Of Man She Met On Dating Site
KEY POINTS
Melody Sasser tracked the victim's whereabouts using a fitness app
Sasser first met David on the online dating site sometime in 2020
She also damaged the victim's car and placed unpleasant phone calls to her
A Tennessee woman was arrested for allegedly hiring a hitman to kill the wife of a man she had met on a dating website.
Melody Sasser, 47, had reportedly attempted to threaten her hiking friend David Wallace, whom she met on Match.com, and his wife, Jennifer Wallace.
An environmental compliance specialist by profession, Sasser allegedly tracked Jennifer's whereabouts using a fitness app and sent real-time updates and information about her to a now-defunct assassination website that eventually informed the police about the murder plot, the New York Post reported.
Sasser sent about $9,750 worth of Bitcoin to the website on Jan. 11, along with information on Jennifer and instructions for the hitman to carry out the task.
"This needs to appear to be random or accident. Or plant drugs, don't want a lengthy investigation," Sasser reportedly wrote on the fake website named "Online Killers Market" under the username "Cattree," according to documents filed in Knoxville federal court, as reported by NewsNation.
Sasser first met David, who worked for the U.S. Department of Energy, on the online dating site sometime in 2020. While the two often hiked together in the Great Smoky Mountains National Park, southeast of Knoxville, the exact nature of their relationship remained unclear.
Months after meeting Sasser and going on hikes with her, David got engaged to Jennifer and moved away to Prattville, Alabama. The police believe the relationship between Sasser and David took a hit in 2022 after the latter moved to Alabama with his then-fiance.
David and Jennifer told the police that Sasser even tracked them down to Alabama to confront them. However, David told her that he was getting married to Jennifer.
"I hope you fall off a cliff and die," Sasser responded at the time, as per court records.
Jennifer also told the police that after Sasser confronted them, her vehicle received significant damage and she was getting unpleasant and untraceable phone calls from someone using an app to hide her voice.
Prosecutors pointed out that Sasser became active on the Online Killers Market website last December, where she was not able to get a hitman to do her job. In anger, she even filed complaints to the site's administrator.
"Waiting for 2 months and 11 days and the work is not done. 2 weeks ago you said that on this The work has been done and will be completed in a week," Sasser wrote on March 22 with username Cattree. "The work is still not completed. Does it need to be assigned to someone else? Will it be done? What is the delay? When will it be done?"
After the hitman declined the job, saying it "was too risky," Sasser shared Jennifer's information from the Strava workout app, including her hiking routes.
"Yesterday, she worked from home and went for a two-mile walk by herself. Assign to another that can complete the job," Cattree wrote in a message.
On April 27, the Department of Homeland Security was notified about the hit placed by Sasser on Jennifer, prompting investigators to work with the couple to track down the suspect. After following the money trail in Catree's account, authorities also subpoenaed Coinhub, which was operating the bitcoins linking to Sasser.
Sasser was finally arrested on May 18 and remained in custody pending a court appearance. She was facing a murder-for-hire charge.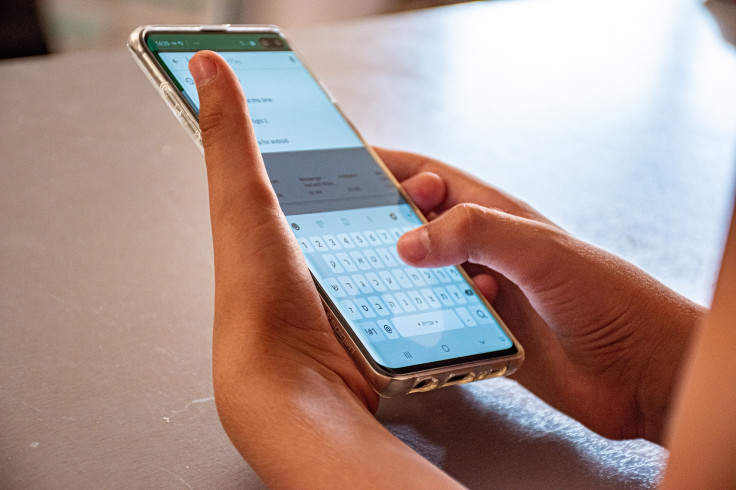 © Copyright IBTimes 2023. All rights reserved.