Woman Choked Mentally Disabled Son For Defecating, Yelled At Him To 'Die'
A Utah woman was arrested for strangling her son with mental disabilities after he defecated. The son suffered from Langer-Giedion Syndrome which prevented him from communicating verbally.
Pleasant Grove Police Department responded Saturday evening to a domestic dispute call about a woman who had thrown a pair of scissors at her 13-year-old son. Investigation revealed that 42-year-old Gidget Chairmaine Quilter had choked her 21-year-old son, who had mental disabilities, in front of her six other children earlier in the day. Several red marks were found on the 21-year-old's body, one of which was bleeding.
According to court documents, the 21-year-old "had defecated and had thrown feces all over his room." Quilter restrained him by wrapping her legs and hands around him, and pulling him onto the floor. She told police she also patted on his mouth to stop him from screaming. Quilter was stopped by her 17-year-old daughter and 13-year-old son. While assaulting the elder son, she also screamed she wanted him to die, Fox 13 reported.
Captain Britt Smith from Pleasant Grove Police Department said, "She was making statements to the account of, 'die you, die,' while the son's airway was being cut off."
Quilter's 17-year-old daughter was interviewed by the police three days after the incident. She confirmed her mother restrained her brother after he started screaming.
The daughter told police her mother "then grabbed [her son] by the front of his throat with her right hand and the back of his head with her left hand before she pushed him to the ground and straddled his trunk and arms with her legs."
According to a probable cause statement, "Quilter applied so much pressure to [her son's] neck that the screaming stopped because she cut his ability to breathe off."
Quilter's daughter had an audio recording of the incident, which she handed over to the police the day of the incident. In the recording, the girl and the 13-year-old can be heard screaming, "Stop, mom, stop!"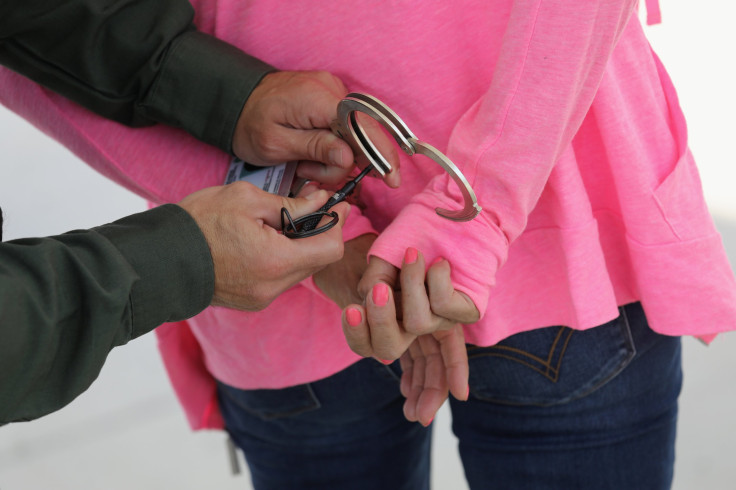 The statement stated that Quilter, who was released Sunday, asked her daughter to meet her at a hotel.
The daughter told the police that "her mother then told her that if she told the police that her statement and the recording were explained to say that it was a 'misperception' that it would help her, that she needed a doctor, not the police or jail."
Quilter was taken into custody Wednesday and was held without bail. She faced six charges including "domestic violence in the presence of a child" and "tampering with a witness."
© Copyright IBTimes 2023. All rights reserved.