Woman Discovers Intruder Cooking Tortillas In Her Apartment
Two roommates in Phoenix were in their apartment one evening when one smelled something burning, only to discover that a man was in their kitchen and cooking tortillas.
Jerry Christopher Drane, 31, was later arrested on the front balcony of the apartment and charged with felony criminal trespassing on March 1. Drane also had an outstanding warrant.
According to a police report, he had an odor of alcohol, slurred speech and had difficulty standing straight.
One of the two roommates, Alex Herron, was alerted by her roommate that there was a burning smell coming from the apartment.
"My roommate told me he smelled something burning, so he went out here and found the guy cooking the tortilla," Herron told KSAZ, a local Fox affliate.
The roommates believe Drane had entered the apartment through a door which one of them had failed to lock while they were doing laundry.
"I said to the man that you can take the food, whatever food you're making, can you please leave," Herron said.
Drane proceeded to take a can of soup to a front balcony attached to the home and began to eat from it.
As Herron dialed 911, Drane, who had been locked out of the apartment, attempted to re-enter and "[tried] to open the door really hard," according to Herron.
At Drane's court appearance, the judge noted that he showed signs of intoxication.
"Frankly, sir, I can actually smell alcohol on you right now. Somebody who got really wildly intoxicated, went into somebody else's house and scared them half to death," said the judge.
Drane was released from jail on his own recognizance.
He says he does not remember the events leading up to his arrest, and while he did mention that he was attempting to see one or more persons during his misadventure, he refused to name them, adding that he did not want them to "catch flak for this."
On condition of his release, Drane is barred from setting foot near the apartment complex where the incident occurred and is not allowed to consume alcohol. He will return to court later this month.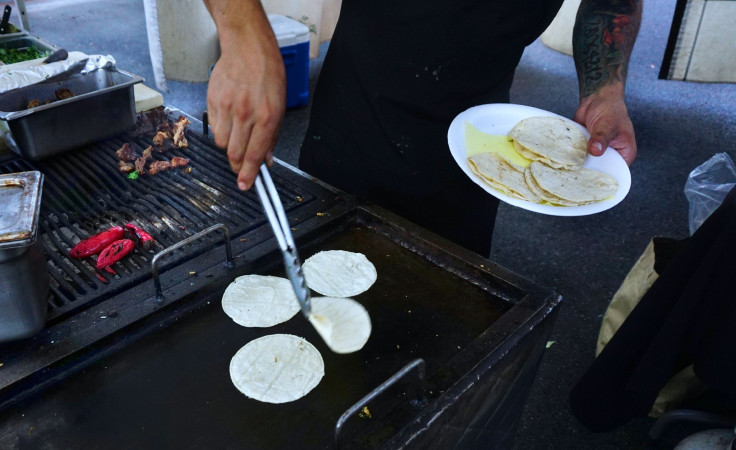 © Copyright IBTimes 2023. All rights reserved.
FOLLOW MORE IBT NEWS ON THE BELOW CHANNELS