Woman Faces Flak For Putting Injured Bobcat In SUV Beside Her Young Child
A Colorado Springs woman was criticized for rescuing a bobcat and placing it in her SUV close to her young child. According to the wildlife officials, she kept the bobcat within spitting distance from where her child was sitting at the back of her SUV.
What she thought would appear like an act of generosity, attracted winds of dissent as Colorado Parks and Wildlife shared a picture on Twitter exclaiming, "NEVER PICK UP INJURED ANIMALS," and "This could have been tragic," CBS Denver reported.
CPW also wrote in the same Twitter post, "Luckily, it was too injured to react to being picked up and placed in a car".
District Wildlife Manager Sarah Watson received a call from a woman at around 10 a.m. on Wednesday informing that she had picked up a bobcat that had met with an accident.
The woman, accompanied by her 3-year-old son, waited outside their SUV for Watson near Academy Boulevard and Woodmen Road. The officer arrived at the busy intersection soon to remove the bobcat.
It was a male adult bobcat which got stuck by a car and waited there injured, Watson revealed. The woman who rescued it, covered its eyes and wrapped it in a blanket before placing it in the cargo area of her SUV, The Denver Post reported Watson as saying.
CPW suspected that the bobcat was likely to have internal injuries besides having its two rear legs paralyzed due to the accident.
Officer Watson, who opened the back door of the car and saw a live bobcat, was horrified at the thought it sat close to a baby all the while. CPW officials stated, "Officer Watson opened the back door of the SUV and was shocked to see a live bobcat peeking from beneath a blanket."
Officials also added, "Officer Watson ordered them to move behind her CPW truck and secured the very alert cat with a catchpole to put it in a large animal crate," and that "The cat hissed and struggled and flashed its front claws."
Officials further disclosed that the bobcat was humanely euthanized after finding its rear legs were paralyzed from the collision.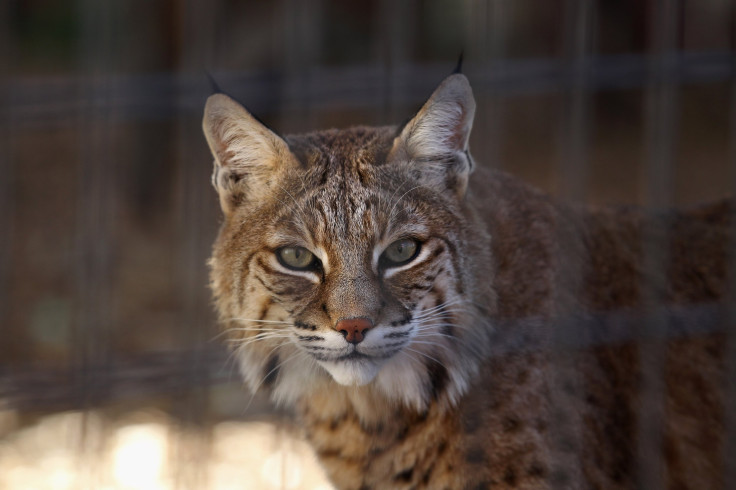 © Copyright IBTimes 2023. All rights reserved.