Women's World Cup Final Recap: Carli Lloyd Hat Trick Gives USA Early Start In 5-2 Win Over Japan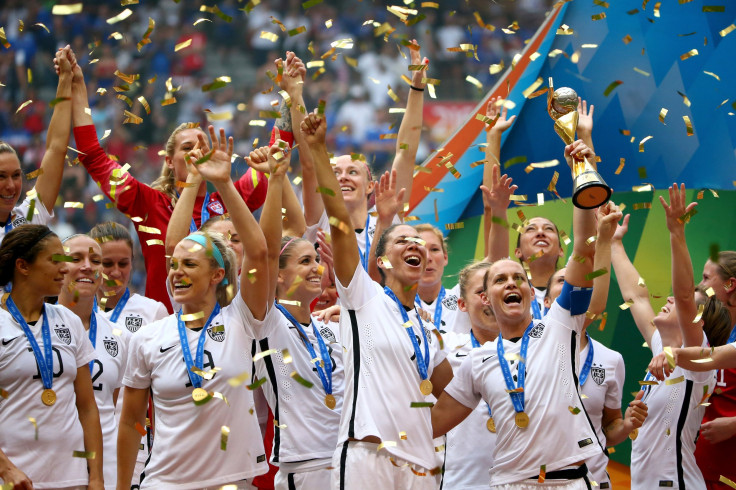 Carli Lloyd of the U.S. Women's National Team scored a hat trick in the early going to give the United States the momentum it needed to whomp Japan 5-2 for a third World Cup victory Sunday in Vancouver. Game team captain Lloyd, who was awarded the "Golden Ball" by FIFA, struck early in the third, fifth and 16th minute, becoming the first to complete a hat trick in Women's World Cup final history, and the fastest in World Cup final history for women or men.
Between the midfielder's second and third goal, U.S.A's Lauren Holiday also got in on the action, scoring in the 14th minute. Japanese striker Yuki Ogimi finally responded to the early landslide, scoring in the 27th minute to put Japan on the board.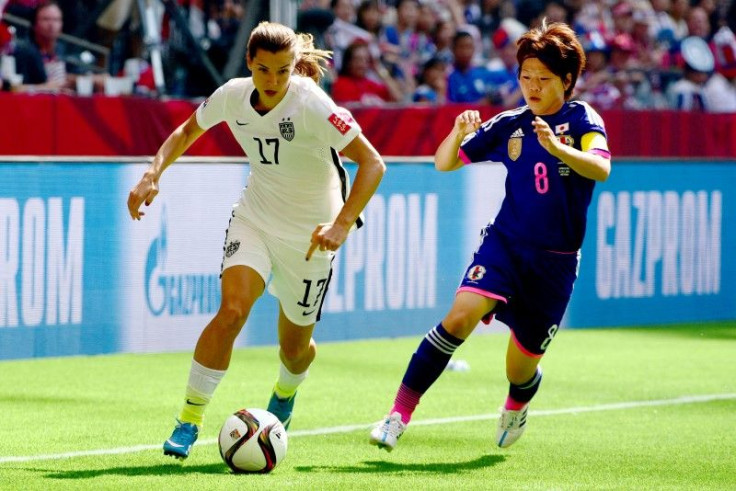 At half-time, the U.S. led Japan 4-1, making it the highest scoring women's final.
Japan put another point on the board after an own goal in the 52nd minute off a header from Team U.S.A defender Julie Johnston. However, just 2 minutes later, the U.S. responded when midfielder Tobin Heath put another goal in the net.
Abby Wambach entered the game at the 79th minute to make her final World Cup appearance.
The U.S. Women's National Team came into this year's World Cup looking to capture the title for the first time since the 1999 team's memorable heroics over China. The U.S. team also won the 1991 contest against Norway.
As prime minister of the host country, Canada's Stephen Harper stayed diplomatic in his predictions ahead of the game but did express a slight bias.
"We have to great teams that are going to play this afternoon," Harper said in a meeting with Vice President Joe Biden. "They are both countries that are good partners of this one. But in my personal view there is no greater friend and neighbor and partner of Canada than the president of the United States, so I have a little bit of a bias."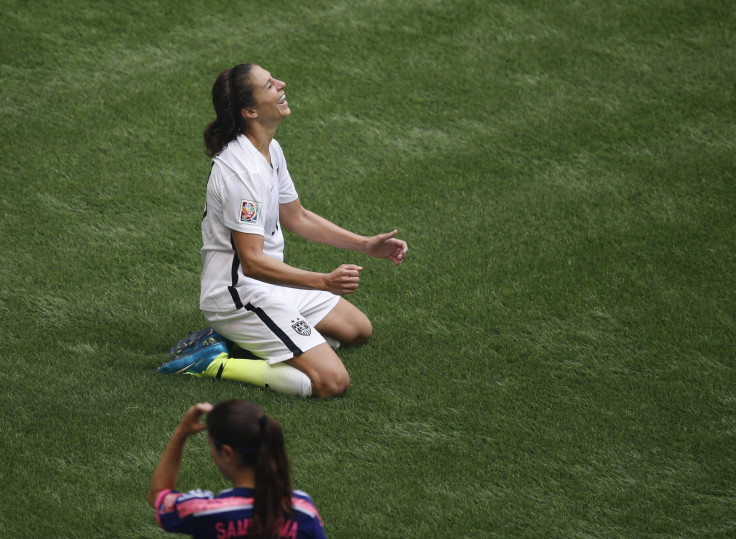 Biden predicted a win for his home country but was way off on the score: "The United States by one goal."
Though the VP did not win that bet, he is likely still happy with the game outcome.
© Copyright IBTimes 2023. All rights reserved.