'Wonder Woman' Reviews: Why Critics Love DC's New Movie
"Wonder Woman" is the first female superhero movie from DC since they launched their extended movie universe in 2013 with "Man of Steel," and it seems the female-fronted flick is also the DC Extended Universe's first critical hit.
Reviewers haven't been kind to DCEU films in the last few years. They dissed "Man of Steel," despised "Batman v. Superman: Dawn of Justice" and destroyed "Suicide Squad" (though that didn't stop audiences from going to see the movies). It sounds like director Patty Jenkins found the perfect balance of action, humor and romance with "Wonder Woman."
The origin story goes back to Diana's (Gal Gadot) childhood on the all-female island of Themyscira where she was raised to be a warrior. When World War I spy Steve Trevor (Chris Pine) crashes near her island and tells Diana about the war, she believes Ares, the god of war, is causing trouble. She knows that she must join the fight.
READ: Does "Wonder Woman" have a post-credits scene?
Critics seem to love the fact that Wonder Woman is just a well-intentioned hero. There's nothing dark and twisted about Diana Prince. She genuinely wants to help, and she manages to convey that in a believable way. "She's a neat sort-of throwback to the circa-1978 'Superman,' which was similarly anchored by a superhero of intense goodness," IndieWire's Kate Erbland explained when she gave the film an A-. "It's a fine counterpoint in a franchise so often given over to so-called 'dark and gritty' sensibilities."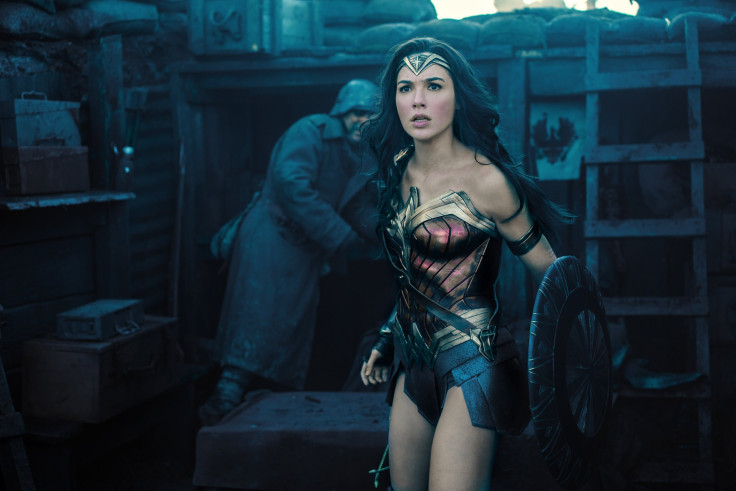 Generally, critics seem to appreciate that the film is a bit lighter than its predecessors. Even the film's scary scenes aren't as dark as other superhero films. "But while 'Wonder Woman' may dabble in moments of horror, it never revels in the vicissitudes of human depravity quite like its predecessors," Variety's Andrew Barker wrote.
The performances sound like they're top notch. Entertainment Weekly's Chris Nashawaty praised Gadot's acting abilities in his A- review. "Gadot sells the innocence and humor in these moments every bit as convincingly as Daryl Hannah in 'Splash.' Her chemistry with Pine is just as unexpected and electric." Meanwhile, the Hollywood Reporter praised Robin Wright's Antiope and Connie Nielsen's Queen Hippolyta. Many reviews also highlight Lucy Davis' comedic secretary Etta and Elena Anaya's villainous Dr. Muru (also known as Doctor Poison).
READ: Patty Jenkins has "Wonder Woman" sequel ideas already
Of course, "Wonder Woman" is a superhero movie, and that means the action sequences have to be superb. According to The Wrap's Alonso Duralde, the battle scenes will leave audiences with goosebumps: "When Diana storms across No Man's Land — a nomenclature given a whole new meaning in this context — to pacify a German foxhole, I got chills: Not the whoosh of recognition of some moment from the long-running comics or from the iconic TV show, not the amusement of some ironic undercutting of old-fashioned heroism, but the genuine charge that great pop entertainment provides."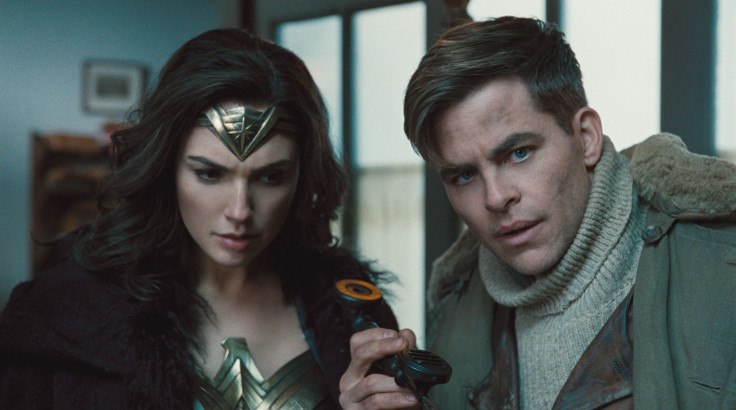 However, no movie ever wins over all the critics. The Guardian's Steve Rose is one of the few negative reviewers, giving the movie just two out of five stars. He argues that the film didn't really know what to do with Wonder Woman, and she ends the war far too easily. Rose also wasn't impressed with Steve Trevor's screen time. "The film feels obliged to give Pine his own equally heroic story arc. Men might be unnecessary for pleasure, but they're still essential for big-budget action movies, it seems," he noted.
Many critics, even those who loved "Wonder Woman," have an issue with the movie's final half hour. Several mentioned that it may have been a better film without the last 30 minutes, which are used to help set up potential sequels. But overall, the film still received high praise from most major publications.
Fans will get to decide if they agree with the critics when "Wonder Woman" hits theaters June 2.
© Copyright IBTimes 2023. All rights reserved.
FOLLOW MORE IBT NEWS ON THE BELOW CHANNELS