The World Cup's Most Valuable Teams By Players' Market Value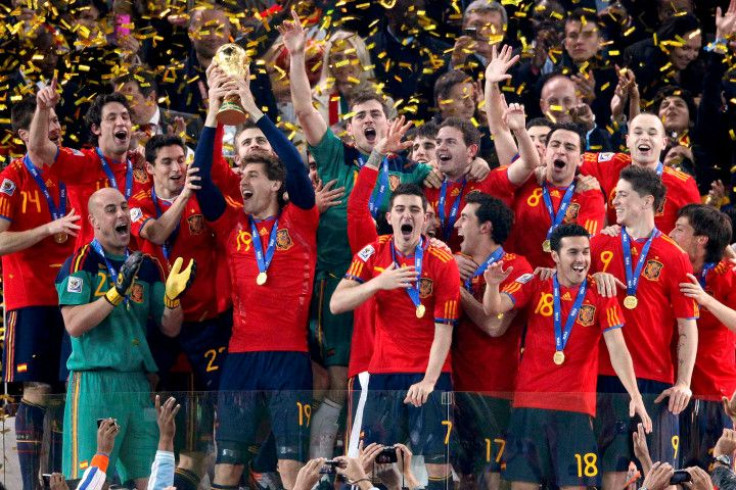 The 2014 World Cup in Brazil has been analyzed, broken down and subject to predictions and prognostications since before the 2010 Cup in South Africa even ended.
From the price of the country's stadiums to the types of beer that will be served within them, every bit of World Cup detail has been calculated, massaged and disseminated to ravenous football fans from all over the world.
One of the most interesting data sets to come out of this year's tournament is brought to us by the multinational Dutch firm ING Group. The company crunched all sorts of data for its "Cup-o-nomics" report on the numbers behind the 2014 World Cup, coming up with some very interesting revelations in the process.
Using a special blend of indicators, for instance, the report tells us that the top five most fanatical fan bases are: Argentina, Chile, Russia, Italy and Brazil. World Cup pools are most popular in Spain, while Russians bet the most.
It's a fascinating document, but perhaps the most revealing and intriguing information buried within it is a chart on which of the World Cup's teams are most valuable, based on their players' market values as professionals.
The chart reveals how much the value gap is between the world's teams, with the players on the national squads of Spain and Germany worth about 600 million Euro (about $815 million), while 10 of the 32 teams are worth less than 100 million Euro (about $136 million), including the United States, Ecuador, Australia and South Korea. Iran rounds out the bottom of the list, with a value of only 32 million Euro (less than $44 million).
Check out the chart below: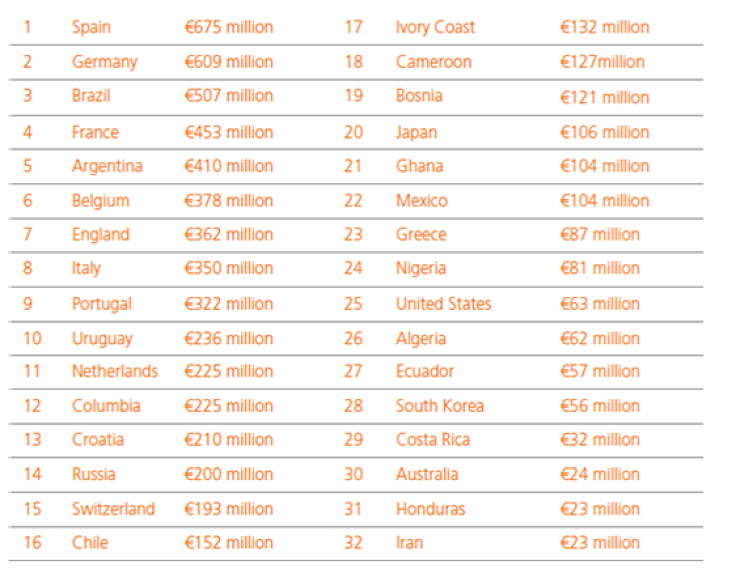 Dubbed the "team value league," the chart was "created by adding the values of the 23 squad members of each team, as determined by information from fan websites from across the globe. It take into account the transfer values of players, how much other clubs would pay to buy a player from another team.
Check out the full ING "Cup-o-nomics" report below:
© Copyright IBTimes 2023. All rights reserved.