World Day Of Prayer 2016: Facts And Quotes On Women-Focused Annual Event Hosted In Cuba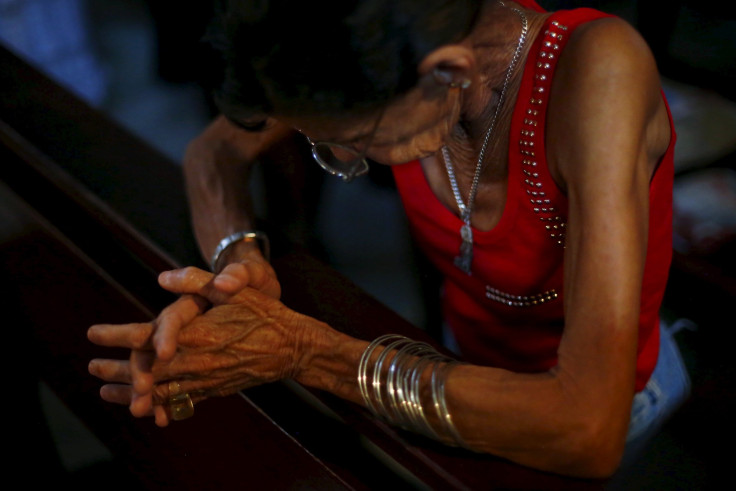 March is Women's History Month in the United States. But around the world Friday, Christian women will be offering prayers to celebrate interconnectedness regardless of race, culture, and denomination to grow closer in their fellowship with God.
It's called the World Day of Prayer, a movement initiated in the U.S. in 1887 that is carried out by women in more than 170 countries, according to organizers. Men and children are also welcome to participate in the annual celebration, which typically falls on the first Friday of March.
Through the observance, women affirm that prayer, charity and goodwill are indispensable and have immeasurable influence in the world. The motto of the movement is "Informed Prayer and Prayerful Action."
Each year, a different country is chosen as the host nation. Cuba is the 2016 host. Women there have called on believers to explore the depths of God's love and willingness to receive them as one would receive a little child.
Cuba's organizers based their call to action on the Bible verses from the Gospel of Mark, Chapter 10, Verses 13-16: "People were bringing little children to [Jesus], for him to touch them. The disciples scolded them, but when Jesus saw this he was indignant and said to them, 'Let the little children come to me; do not stop them; for it is to such as these that the Kingdom of God belongs. In truth I tell you, anyone who does not welcome the Kingdom of God like a little child will never enter it.' Then he embraced them, laid his hands on them and gave them his blessing."
Other celebrations are behind held around the globe. In the spirit of Women's History Month and World Prayer Day, Portia Williams of Portsmouth, Ohio, planned to give a presentation Friday at Cornerstone United Methodist Church about Harriet Tubman, the African-American abolitionist who famously orchestrated the Underground Railroad. Williams told the Portsmouth Daily Times that Tubman's life has been an inspiration to her since she was eight years old.
"It is my sincere hope that those who experience my brief expression of Tubman's life will be able to envision, if not only for a moment, the arduous task she had of leading people from slavery to freedom. For it required faith, and tenacity given by God to accomplish what Tubman did," Williams said. "As an African-American woman, Tubman inspires me to keep the faith, to continue to press on despite challenges that present themselves along life's journey, and that God will empower me to accomplish his plan and purpose for my life as he did for her."
Percent of Christians in the United States | FindTheData
© Copyright IBTimes 2023. All rights reserved.