World Press Photo Awards: The Winning Shots In 2014
Some 5,754 photographers from 132 countries submitted nearly 100,000 photos, but in the end, it was American John Stanmeyer who emerged from the pack as the grand prize winner of the 2014 World Press Photo Awards for his ethereal shot of African migrants searching for a cell signal on the shores of Djibouti.
"It's a photo that is connected to so many other stories -- it opens up discussions about technology, globalization, migration, poverty, desperation, alienation, humanity," World Press Photo jury member Jillian Edelstein explained. "It's a very sophisticated, powerfully nuanced image. It is so subtly done, so poetic, yet instilled with meaning, conveying issues of great gravity and concern in the world today."
Djibouti is a common stop-off point for migrants in transit from places like Somalia, Ethiopia and Eritrea, who are seeking a better life in Europe and the Middle East. Stanmeyer's photo, captured for National Geographic magazine, also won first prize in the contemporary issues category.
Jury member Susan Linfield noted that photos of migrants often show them as bedraggled and pathetic, "but this photo is not so much romantic, as dignified."
"What we're looking for in the winning image is the same quality you would look for in a great film or in literature -- the impression that it exists on more than one level, that it makes you think about things you haven't thought about. You begin to explore the layers not only of what's there, but of what isn't there."
Edelstein, Linfield and 17 other professionals in the fields of photojournalism and documentary photography gathered in Amsterdam earlier this month to judge the official entries from photographers the world over. They announced the results at a press conference in Amsterdam on Friday, including first, second and third prizes across nine categories.
First prize winners received a cash reward of 1,500 euros ($2,055), while Stanmeyer took home 10,000 euros ($13,700) and a DSLR camera and lens kit from Canon for his grand prize shot. In all, the jury awarded prizes to 53 photographers of 25 nationalities.
The winning photos go on display in Amsterdam on April 18 and will travel the world thereafter on a tour of 100 cities spread across 45 countries. But before they grace a gallery wall near you, World Press Photo offered International Business Times a sneak peek at some of the pictures that have just won photojournalism's most-prestigious award.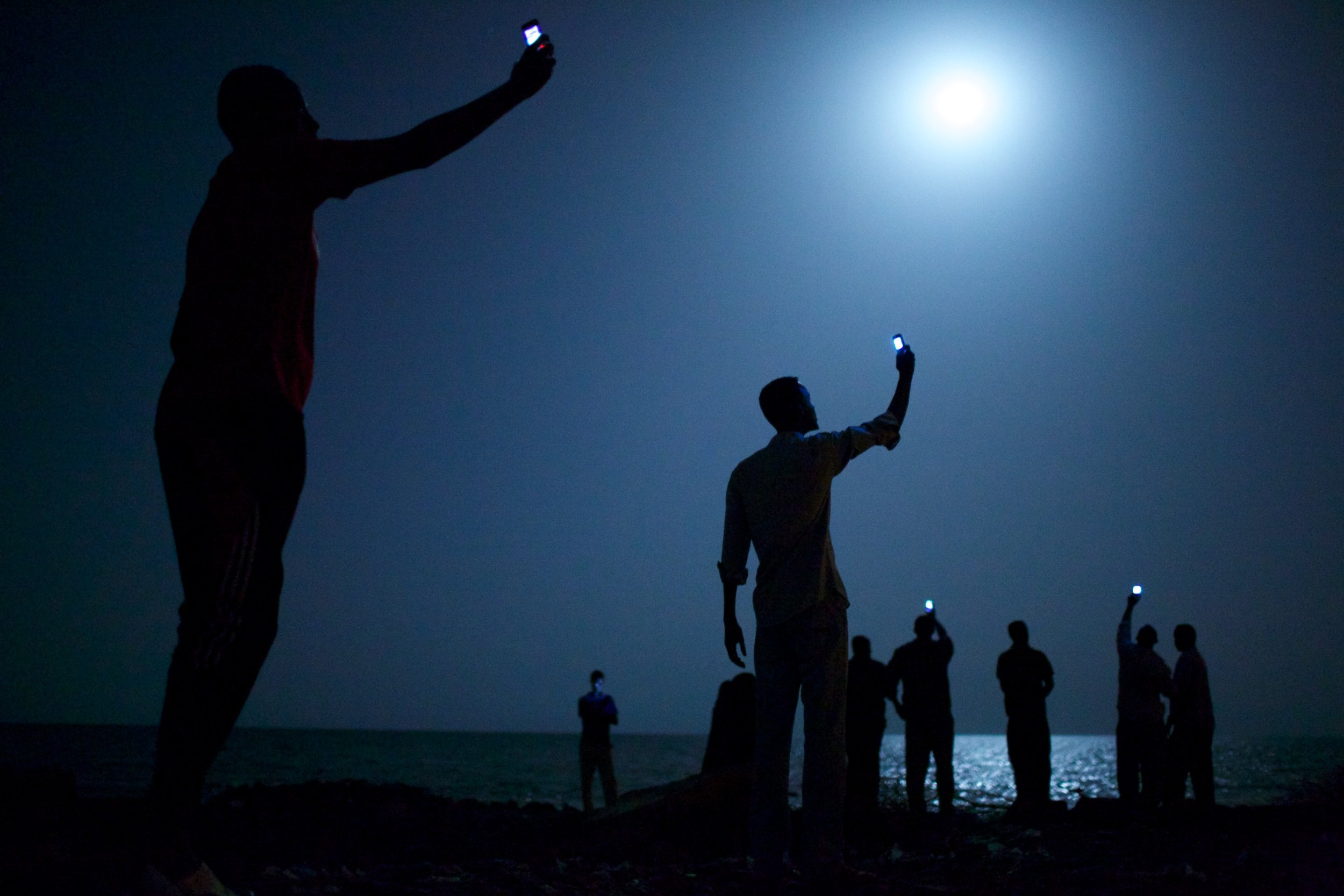 © Copyright IBTimes 2023. All rights reserved.