World Series Game 7: What MLB History Says About Wednesday's Royals Vs. Giants Matchup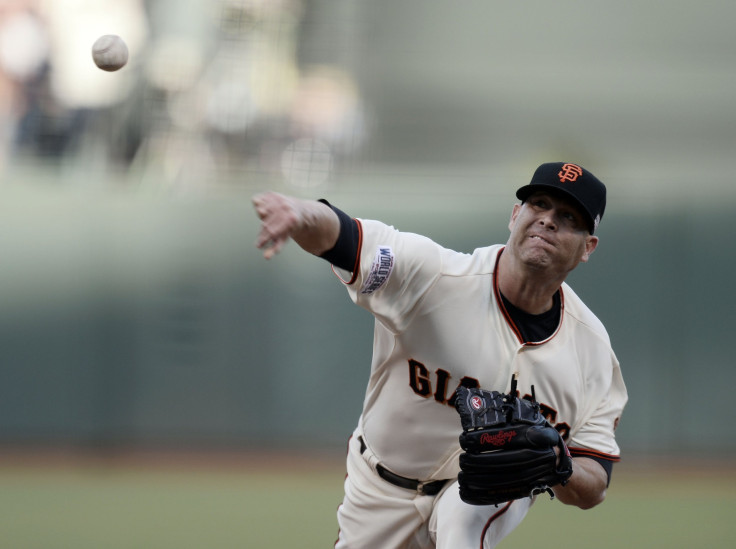 Whether it's baseball, basketball, football or hockey, a deciding Game 7 might be the best part about sports. Both teams face elimination, and they are forced to do all they can to keep their championship hopes alive.
The Kansas City Royals and San Francisco Giants find themselves in such a situation, as they prepare to go head-to-head in Game 7 of the 2014 World Series. The Royals forced the contest with a 10-0 win in Game 6.
It's not rare for a Game 7 to occur in the NBA and NHL, but they aren't very common in the MLB playoffs. In the last three years, the 2012 National League Championship Series, which the Giants won, is the only other best-of-seven MLB series to go the distance. Only one other World Series in the last 12 years has gone seven games.
The Giants found themselves on the losing end of one of the most recent World Series Game 7s. They are hoping this year's World Series doesn't mirror the one they lost in 2002. That series followed the same trend as the current World Series, with San Francisco winning the opener on the road, followed by home victories in Game 4 and Game 5.
Historically, the Giants have not fared well in deciding World Series games. They are 0-3 when the Fall Classic comes down to a Game 7.
Recent history strongly favors the Royals in their quest to win a championship. Nine World Series since 1982 have been decided in Game 7, and the home team has come out on top each time. The 1997 Florida Marlins were the only team that won the Fall Classic in seven games, but didn't win Game 6.
It might be only fitting for the Royals to win their first title in 29 years in a deciding Game 7. That's how the team won the 1985 World Series, shutting out the St. Louis Cardinals at home in the clincher, 11-0. Kansas City got their last title by winning the final three World Series games, including Game 6 with a ninth-inning comeback.
The blowout nature of Tuesday's contest might mean the stage is set for a classic on Wednesday night. Of the last five World Series that went seven games, either Game 6 or Game 7 was decided by one run.
The last World Series to reach a Game 7 was in 2011, when the St. Louis Cardinals beat the Texas Rangers. More than half of the Cardinals' 19 World Series appearances have ended in a deciding contest, with St. Louis going 8-3 in those series.
Tim Hudson and Jeremy Guthrie will take the mound to close out the World Series. Neither pitcher has started a deciding playoff game in their combined 27 MLB seasons.
© Copyright IBTimes 2023. All rights reserved.