Worldcoin Achieves New Milestone Amid Global Regulatory Scrutiny, But WLD Tanks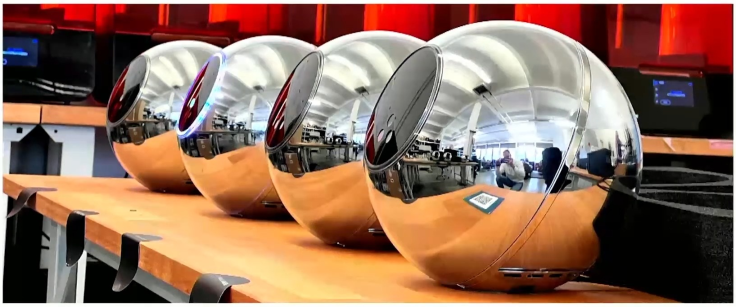 Worldcoin, the iris biometric cryptocurrency project, has reported achieving a new milestone in Argentina amid scrutiny from various regulatory bodies all over the globe. Despite this, WLD, the native cryptocurrency of the initiative, continues to tank.
In a blog post released this week, Worldcoin revealed that "demand for World ID in Argentina drove a new single-day record for Orb verifications" and that around 9,500 Argentinians verified their World ID in a day, which is equivalent to "one verified human in Argentina every 9 seconds."
Argentina just set a "new world record," it said.
The overwhelming demand of users in the country also gave the company's WorldApp the top spot in the App Store rankings in Argentina.
"I think the first major thing that stands out is that Argentina specifically is one of the most crypto-forward countries in the world," Worldcoin project co-founder and CEO of Tools for Humanity Alex Blania said when asked about Argentina's positive response to Worldcoin.
"People are much more sensitive and much more understanding of the fundamental principles of crypto. It's a combination of having a very technologically advanced country in general and then also a crypto-forward country specifically, which makes it an explosive building ground for the next wave of innovation in this space," the executive shared during his fireside conversation on the Ethereum Argentina Mainnet Stage on Aug. 18.
Despite this impressive feat, WLD is down by 66.46% from its all-time high price of $3.30 recorded on July 24 and 85.2% from its debut peak price of $7.50. The continuous downtrend in the price of WLD could be attributed to the scrutiny it is facing from various regulators across the globe.
Earlier this month, the Argentine Agency for Access to Public Information (AAIP) started its investigation into Worldcoin over the legality of its data collection.
"The investigation will carefully analyze the processes and practices in relation to the collection, storage and use of personal data, to identify possible effects on the rights recognized by Law 25,326. In addition, appropriate steps will be taken to address any identified issues and ensure that the company complies with security and privacy standards," the agency said in a notice, roughly translated by Google Translate.
"The case reached public notoriety in recent weeks due to the procedure of scanning the face and iris of numerous people in exchange for economic compensation in different parts of the Autonomous City of Buenos Aires and the provinces of Buenos Aires, Córdoba, Mendoza and Black river," the agency added.
The AAIP recommended that Worldcoin register with the agency, and disclose its data processing policy, including the purpose of sensitive data collection and the period for storing data.
As of 4:08 a.m. ET on Friday, WLD was trading down at $1.11, with a 24-hour trading volume up by 2.17% at $79,642,977, representing a 7.13% decrease in the last 24 hours and a 16.2% loss over the past seven days.
Based on the latest data from CoinMarketCap, WLD's total circulating supply stands at 128,331,656 WLD, with its value down by 7.70% at a $142,559,106 market cap.
© Copyright IBTimes 2023. All rights reserved.