World's Biggest Great White Shark, Deep Blue, Surprises Divers In Hawaii
A group of divers discovered a rare sighting of what is thought to be the biggest great white shark in the world off the coast of Hawaii.
The shark, known as a Deep Blue, was located earlier this week just nine miles off the coast of Oahu, The Telegraph reported. Winter is the prime time for great white sharks to visit Hawaii as they come to the area to feed.
"They've been coming here forever," Melanie Hutchinson, a shark researcher at the University of Hawaii, told KHON2. "About 20 percent of the population from California and Mexico migrate here every year or every other year. So they are typically here in the winter."
Deep Blue is considered world-renowned shark as it has its own Twitter account that shark enthusiasts flock to and was even featured on an episode of "Jaws Strikes Back" during Shark Week in 2014. It is thought to be the biggest shark ever filmed and has over 7,000 followers on Twitter.
The divers came across the great white shark feeding on a dead sperm whale while searching for tiger sharks, the Telegraph reported. The great white is estimated by experts to be 21 feet long and up to 50 years old.
"I have a few friends that were out there," Hutchinson told KHON2. "They were looking for a tiger sharks so it was a fun surprise to see this big lady."
"I think the sperm whale kind of presented an opportunistic foraging opportunity so that's probably why people saw this animal," she added.
Another diver on the team, Kimberley Jeffries, took to Facebook to express her surprise at seeing the shark. She wrote, "If you asked me a few days ago what the most amazing thing I've ever seen in Hawaiian waters the answer probably would be pretty different. If you asked me yesterday the answer would be freediving with Deep Blue, a great white, the largest ever documented, who was last seen in 2013 in Mexico."
A total of three large female great white sharks have been seen off the coast over the last few days, the news outlet reported. Whether the shark that the diving team saw is really the famed Deep Blue is under debate.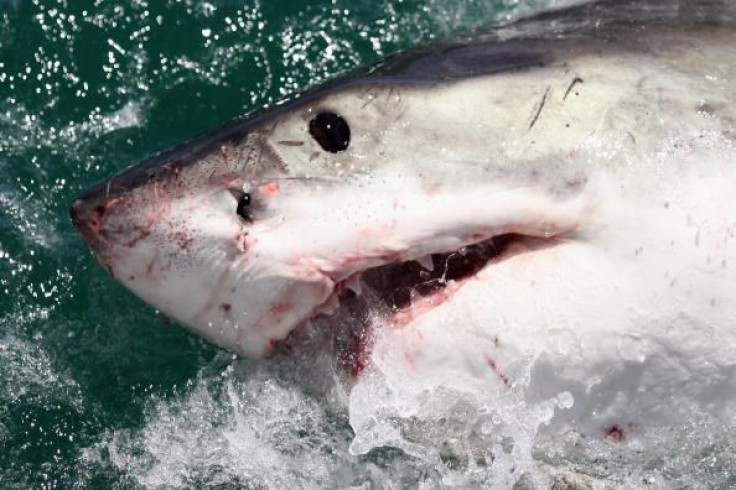 © Copyright IBTimes 2023. All rights reserved.
FOLLOW MORE IBT NEWS ON THE BELOW CHANNELS