The World's Largest Bike-Share Programs
What's old is new again. Welcome to the era of the bike-share, where the form of transportation once reserved for preteen trips to your girlfriend's house has become a viable (read: green, healthy) way to get to work as an adult.
At the turn of the century, the world boasted just a handful of bike-share programs -- namely a few small collections in some clever Danish cities. Fast-forward 13 years, and public-use bikes have rolled into about 500 cities in 49 countries.
The basics of each program around the world are nearly identical: Users pay a daily, weekly, monthly or annual membership fee, pick up a bicycle locked into a bike rack or electronic docking station and return the bike to any available station within the system. The scope of each program, however, varies widely from city to city.
The concept has been all over U.S. news this May, thanks to the launch of North America's largest bike-share program in the continent's most populous urban area, New York. Citi Bike rolled onto the streets of Manhattan and Brooklyn for the first time over Memorial Day Weekend, giving public-commute-loving New Yorkers and visitors alike a new way to get around the city. There was much fanfare, but most world-savvy New Yorkers knew they were way behind on the trend.
In the past three years, Boston, Denver, Minneapolis and Miami, among others, have all added bikes, lanes and docking stations to their cities. Even the nation's notoriously stodgy capital, Washington, has had bikes for five years.
Massive new programs are now in the works for everywhere from Chicago to San Diego, Los Angeles and Long Beach -- and that's just in late-to-the-game U.S. Bike-sharing is already hugely popular in Europe and China. Spain, for instance, has 132 separate bike-share programs, with Italy (104), China (79), Germany (43) and France (37) not far behind. In fact, bike-sharing has become so popular that proponents claim it's the fastest-growing mode of public transport in human history.
The Earth Policy Institute estimates that China alone has a combined fleet of 358,000 bikes. The government's Transportation Research Board projected in late 2012 that new projects across the vast nation could push that number to just under one million in the coming years.
So which cities have the largest bike-share programs? Due to a lack of concrete data on the exact numbers in China's numerous systems, all cities in the People's Republic have been omitted from the slideshow above. If they were included, however, they would likely make up not only the top four, but also about 75 percent of the list, with China's sixth-largest city, Wuhan, easily taking the prize for most bikes (an estimated 90,000). That said, for sake of diversity and reader interest, here's a look at the 10 largest bike-share programs outside of China.
*** The figures in the slideshow above only represent active bikes in service in each bike-share program and come from Oliver O'Brien, a researcher and software developer at the Centre for Advanced Spatial Analysis, an interdisciplinary research group at University College London. O'Brien maintains a live bike-share map covering dozens of cities around the world.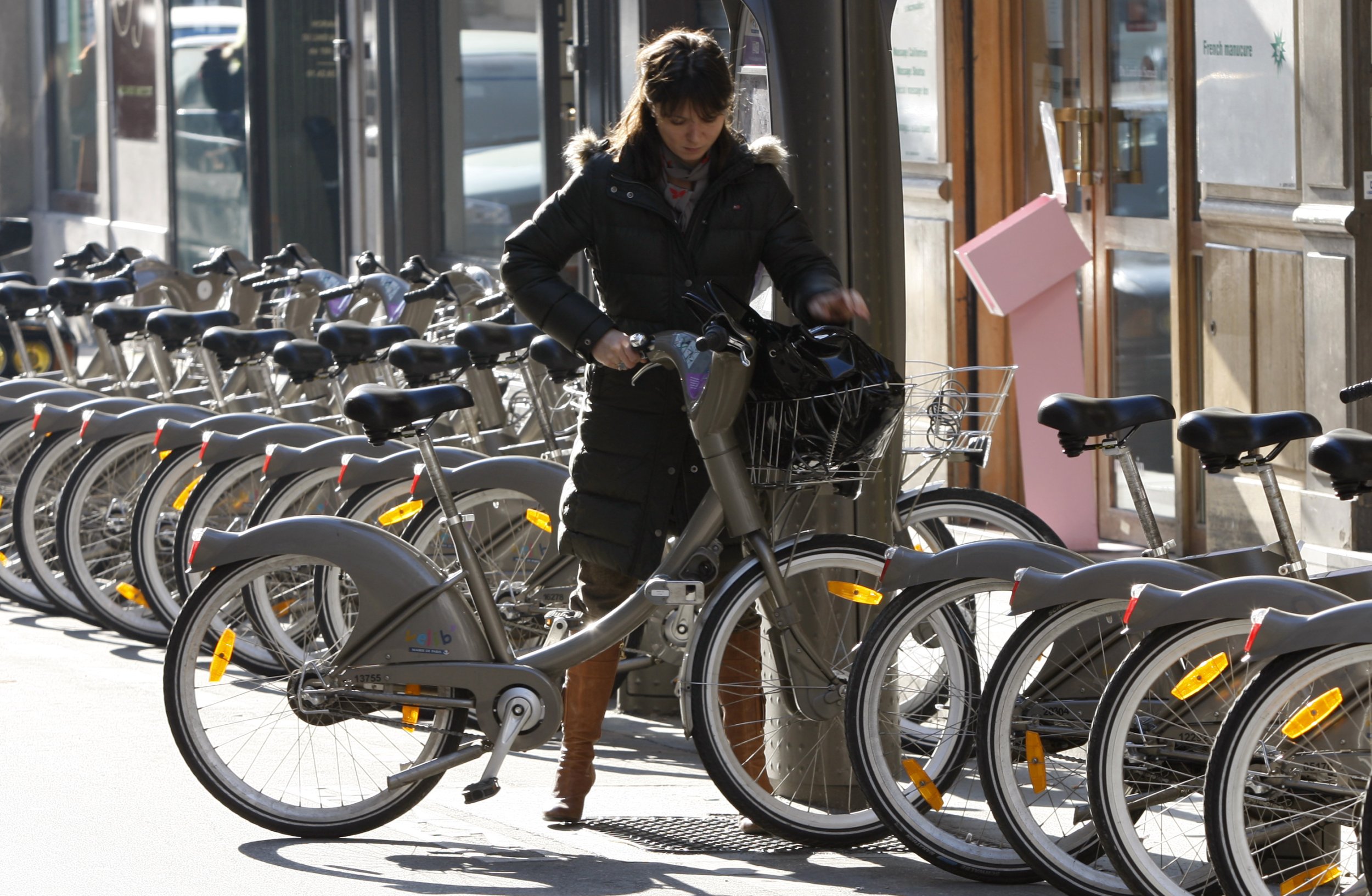 © Copyright IBTimes 2023. All rights reserved.