WTF Christmas Gift Ideas: 19 Hilariously Weird Presents In Every Price Range
Why give a practical gift at Christmas when you can leave someone going … "WTF?!" No matter if your friends and family are naughty or nice this holiday season, we've got hilarious (and pretty weird) "WTF" Christmas gifts for every price range.
Under $10
Hot Dog Leash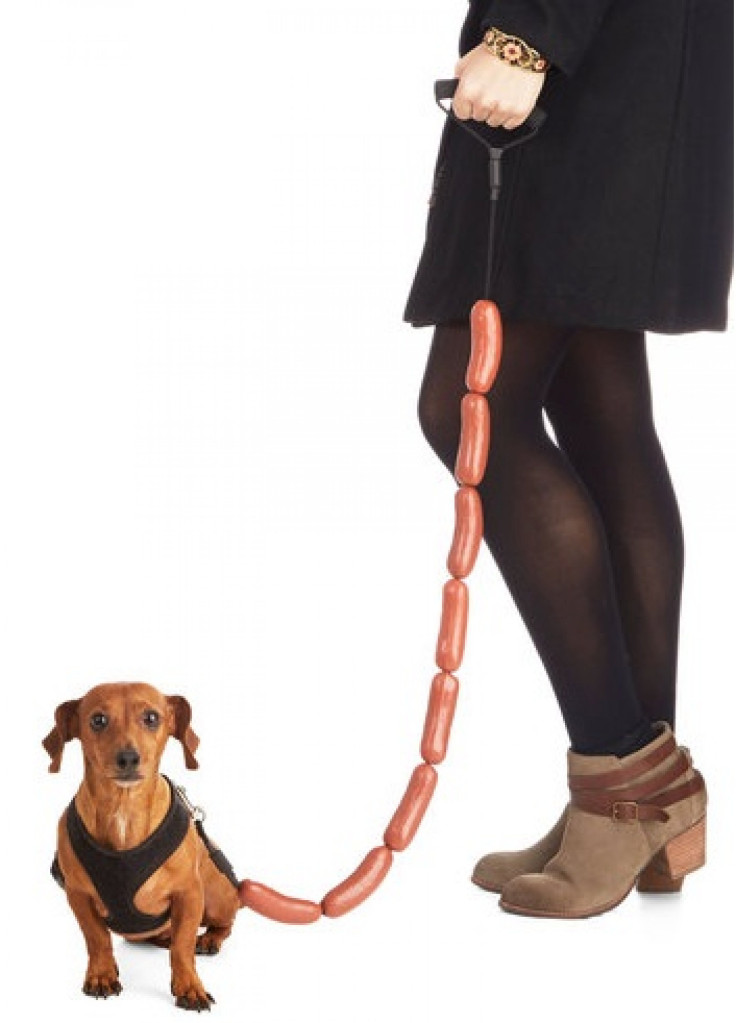 Don't forget to buy a present for Spot this holiday season. Your dog will be the hottest dog on the block with this hot dog leash. Find it at ModCloth.com for $9.99.
Retro Lips Ring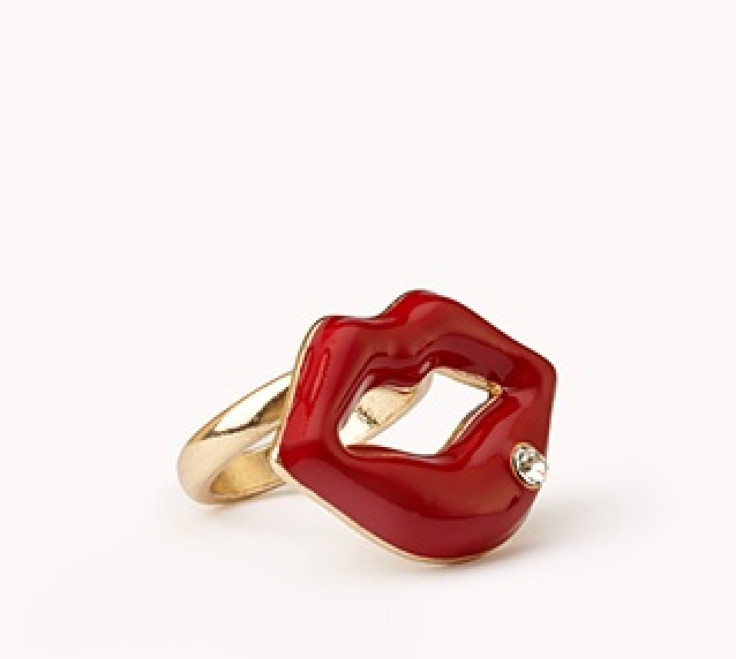 Commemorate your sleepovers with your friend that drools with this retro lip ring with an oddly placed rhinestone accent. Buy the ring at Forever 21 for $4.80.
Abe Lincoln Erotic Fiction (WARNING: VERY NSFW)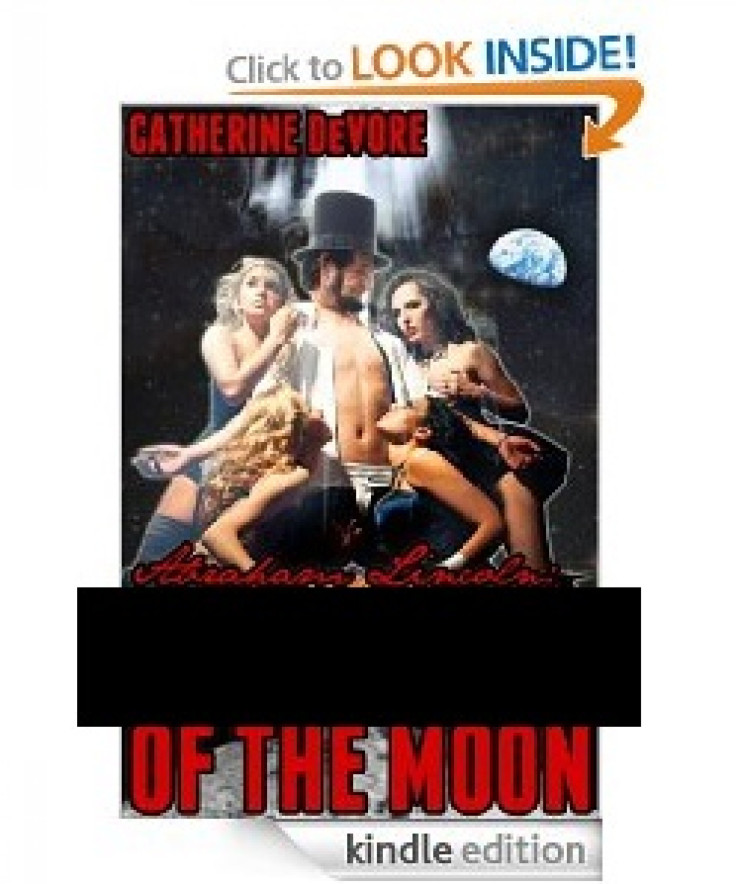 Tired of your friends talking about "Fifty Shades of Grey"? Hook them on same Abe Lincoln erotica by Catherine DeVore. Just check out the description for her 2013 book, "Abraham Lincoln: **** Lord Oof the Moon" … "At long last, Abraham Lincoln is ready to face his greatest enemy: Emperor Komei of Japan. After years of ninja training, will America's greatest president--who also happens to be the Earth's greatest master of the sexual arts -- be able to defeat his nemesis and claim the Moon as his own?"
You can buy Catherine DeVore's book for Kindle (don't forget that you can get the Kindle app for your phone) on Amazon for $2.99.
Under $20
Sub Sandwich Pocket Pouch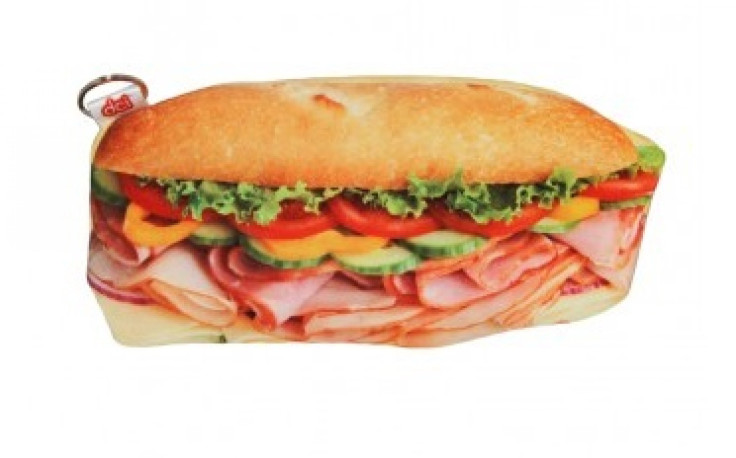 For the friend in your life that just can't get enough sandwiches. Find this pouch on American Two Shot for $18.
Ron Burgundy Autobiography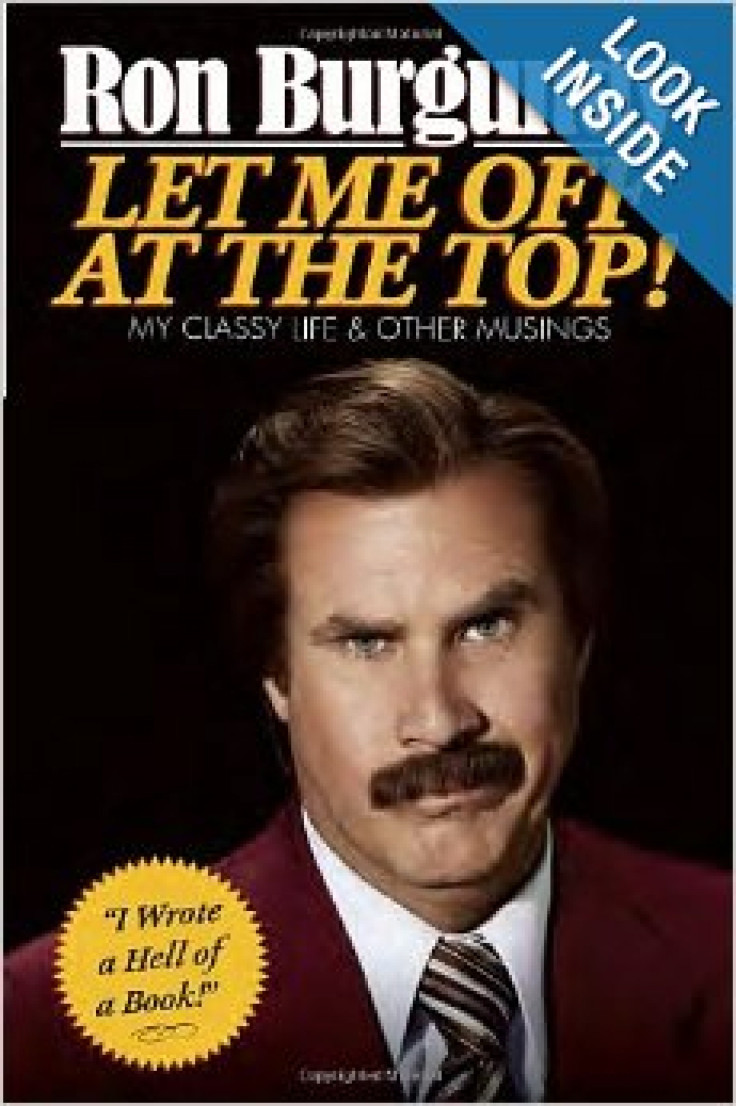 Everyone loves Ron Burgundy, right? The world famous news anchor released his memoir last month and it looks amazing. Order a hardcover of "Let Me Off At The Top!: My Classy life and Other Musings" on Amazon for $11.
NYC Taxi Drivers Calendar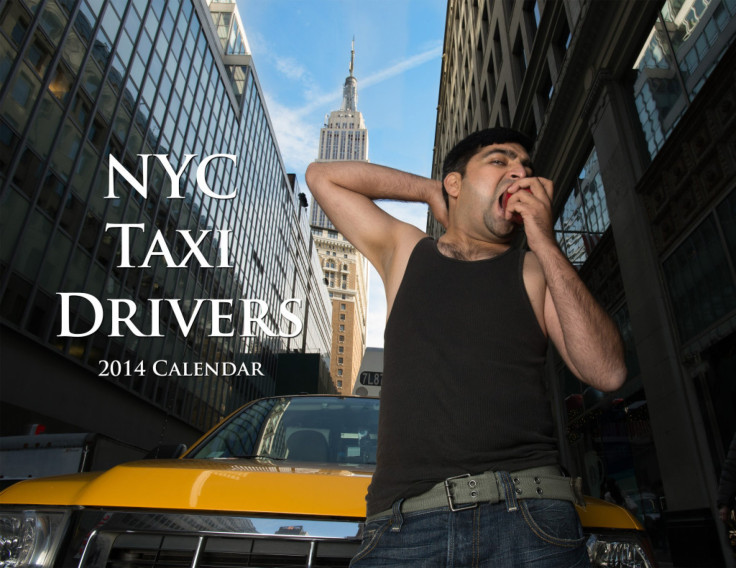 Philip Kirkman and Shannon McLaughlin put together the most amazing calendar of New York City's "best-humored taxi drivers." Besides just being an awesome calendar, 100% of the net sales proceeds support University Settlement. You can buy the calendar at NYCTaxiCalendar.com for $14.99.
Ramen Spoon And Fork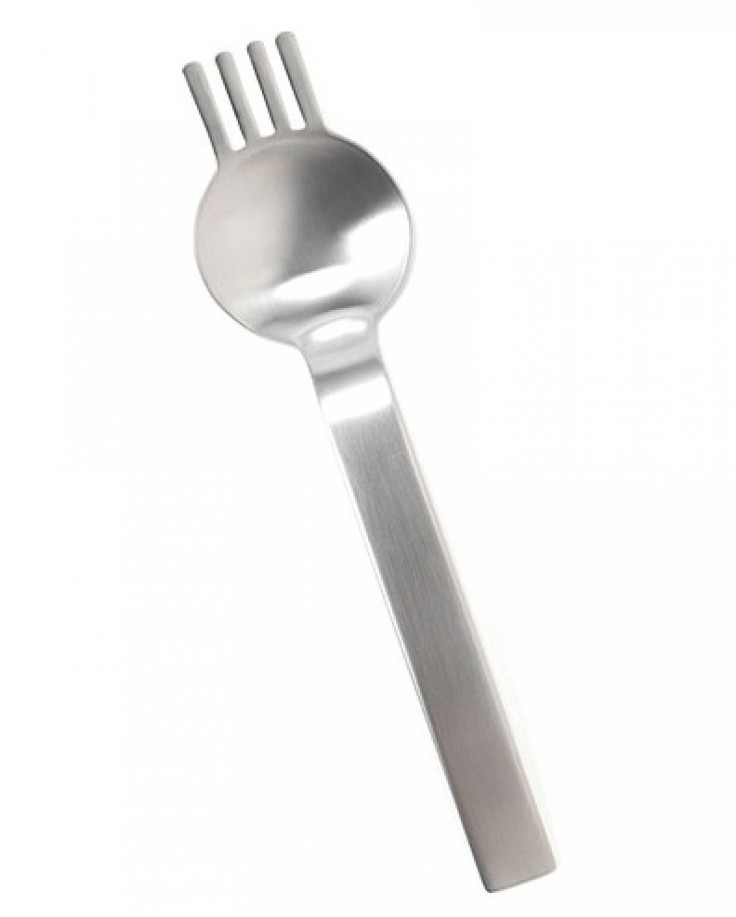 For your sibling in college or the friend who can't kick their Ramen habit. The almost "spork" is available at Uncommongoods.com for $14.
Sand And Sea Salt Shaker Set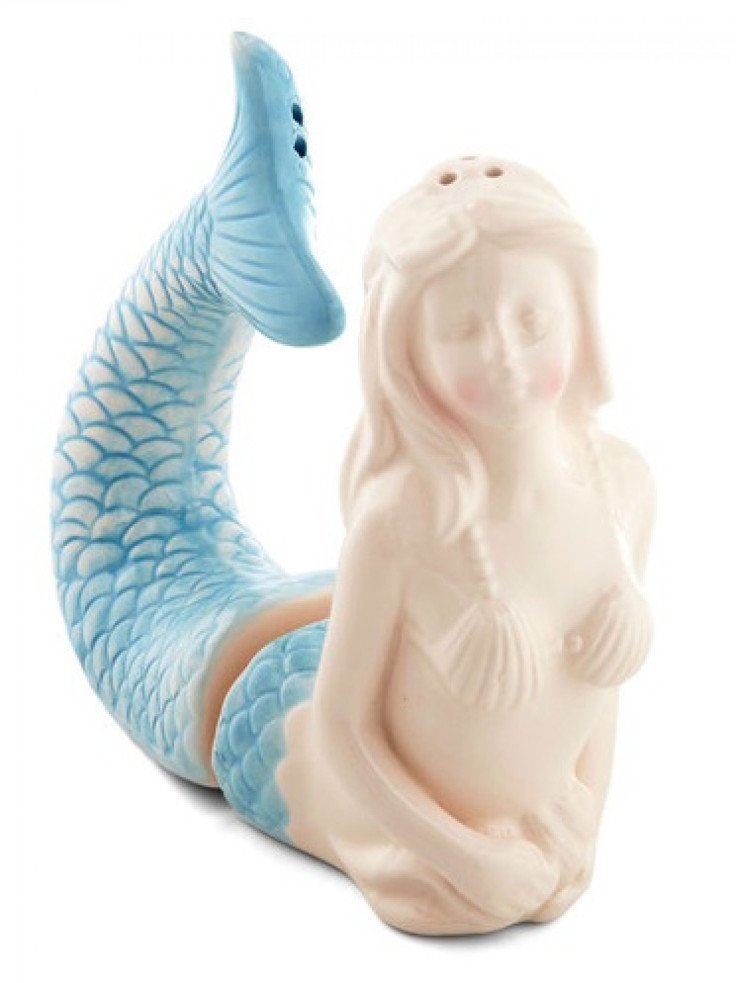 Sever a mermaid in half with this handy mermaid sea salt shaker. The perfect gift for any beach lover is available at ModCloth.com for $13.99.
Pizza Eye Earrings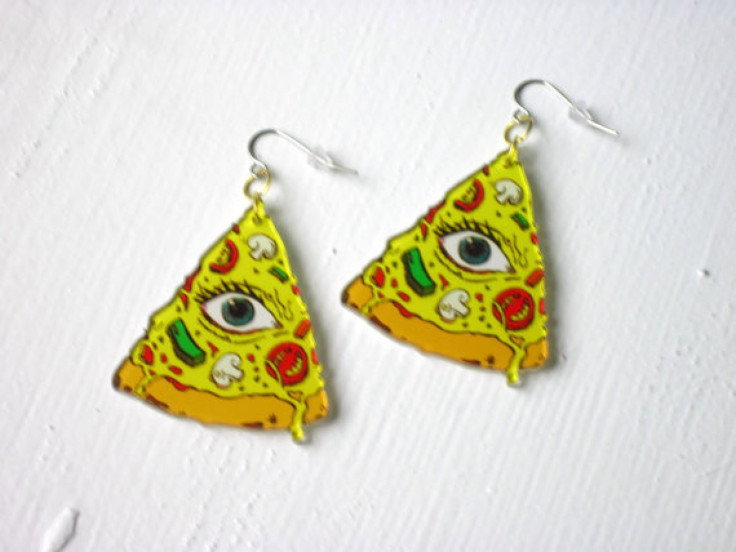 Let your friends or family know that your eye is always on that last slice of pizza with these earrings from Winged Pony on Etsy. The earrings are available for $12.
Under $50
Fried Chicken Candles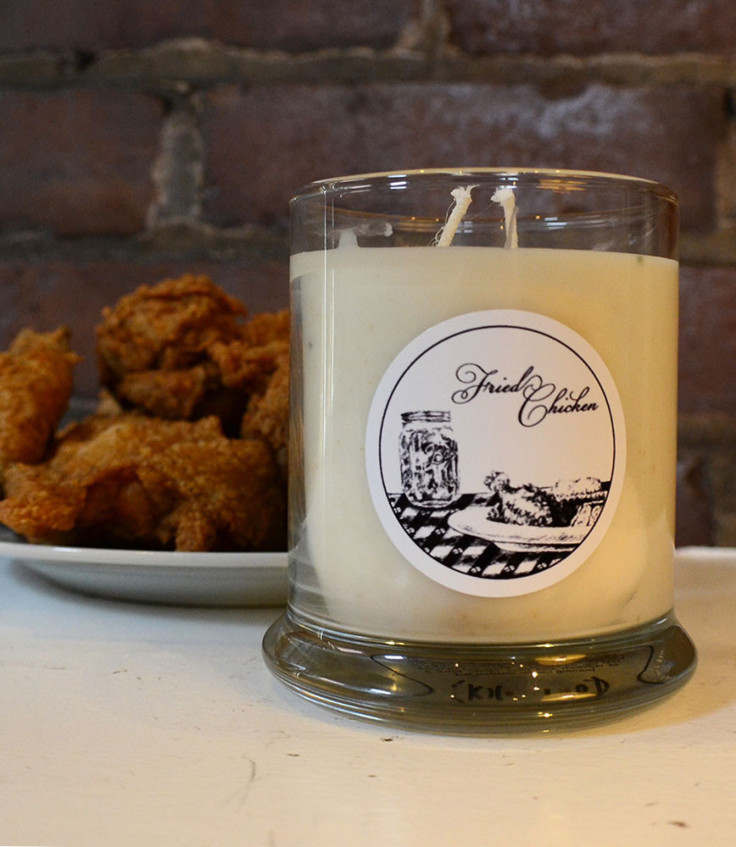 It's not really acceptable to gift a box of fried chicken for Christmas … but it's totally acceptable to gift Kathy Werking's "fried chicken" scented candles. You can buy the candles on KentuckyforKentucky.com for $22 … but unfortunately you might have to write an I.O.U. because they can't guarantee delivery by Christmas.
Kesha Penis Necklace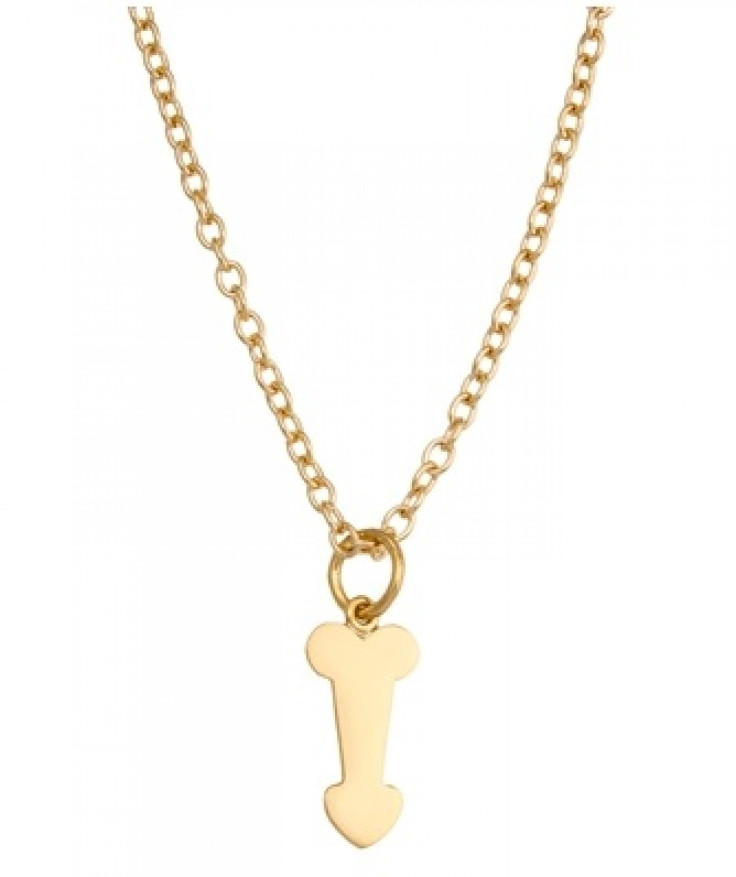 Singer Kesha released a jewelry line in August featuring a penis charm pendant on a 24" chain. You can buy the line from Charles Albert by visiting KeshaRosebyCharlesAlbert.com. The necklace costs a cool $25.
Smittens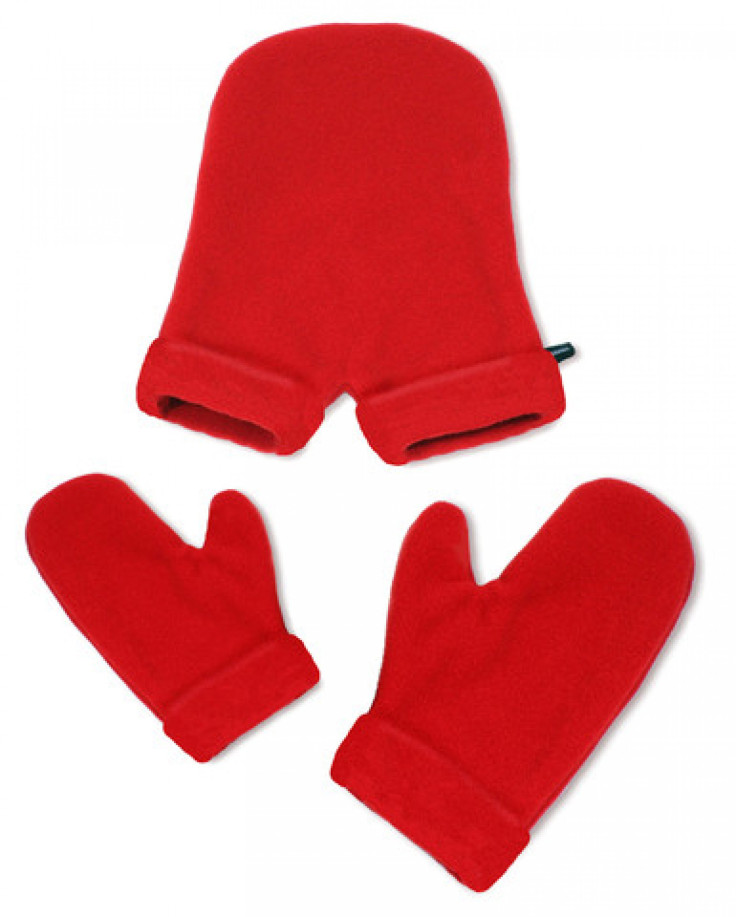 Show your significant other that you are so "smitten" with them that you can't even handle fabric between your linked fingers. These smittens are available at smittens.biz in two style that range from $35 - $37.
Cardboard Cat Teepee
This Christmas don't commit the offense of not buying a gift for the family cat. This cardboard cat teepee is sure to please the little fluff ball in your life. The teepee is available at uncommongoods.com for $35.
Cats Allover Tee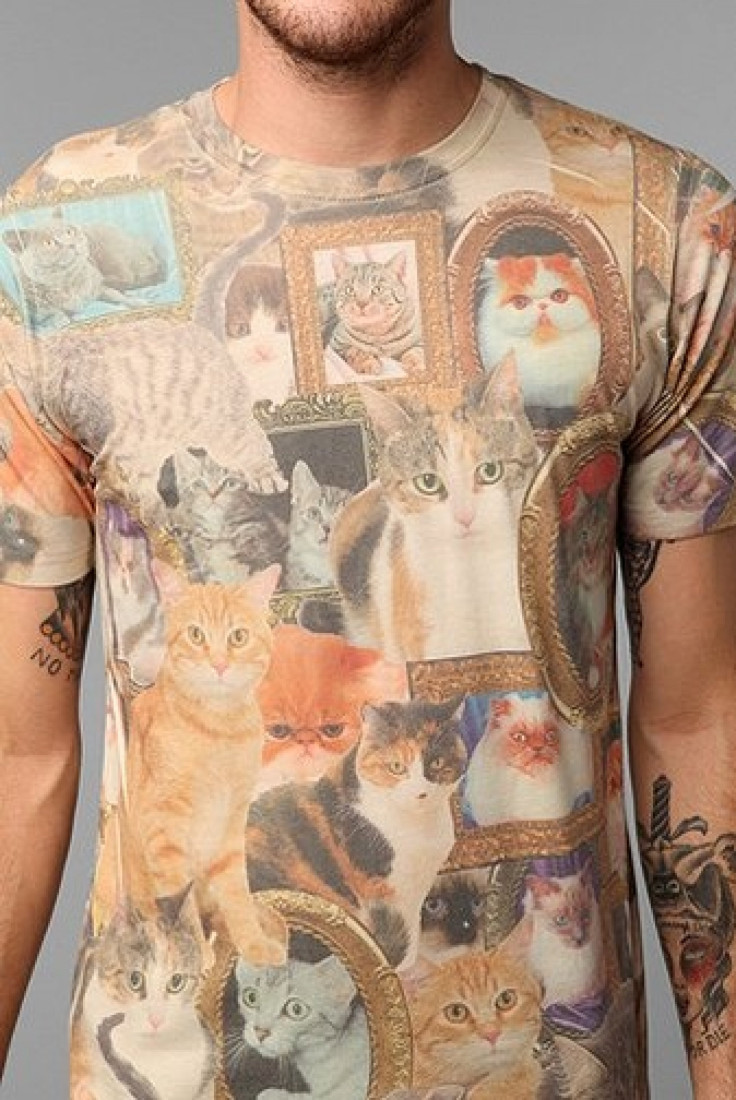 Speaking of cats … why would anyone not want this shirt? It's available at UrbanOutfitters.com for $28.
Swiss Cheese Pillow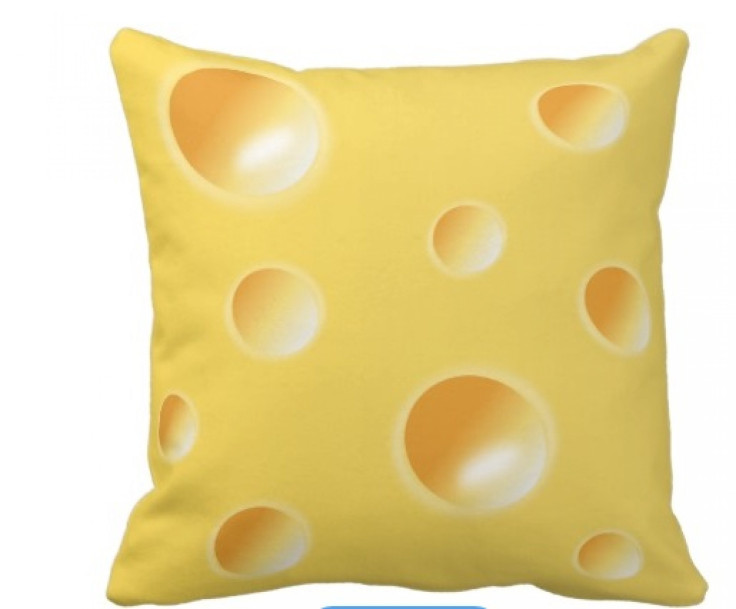 Does the cheese really stand alone? Find out when you buy this awesome pillow from Zazzle.com. Prices start at $28.95 for a 16"x16" throw pillow.
Surfing Santa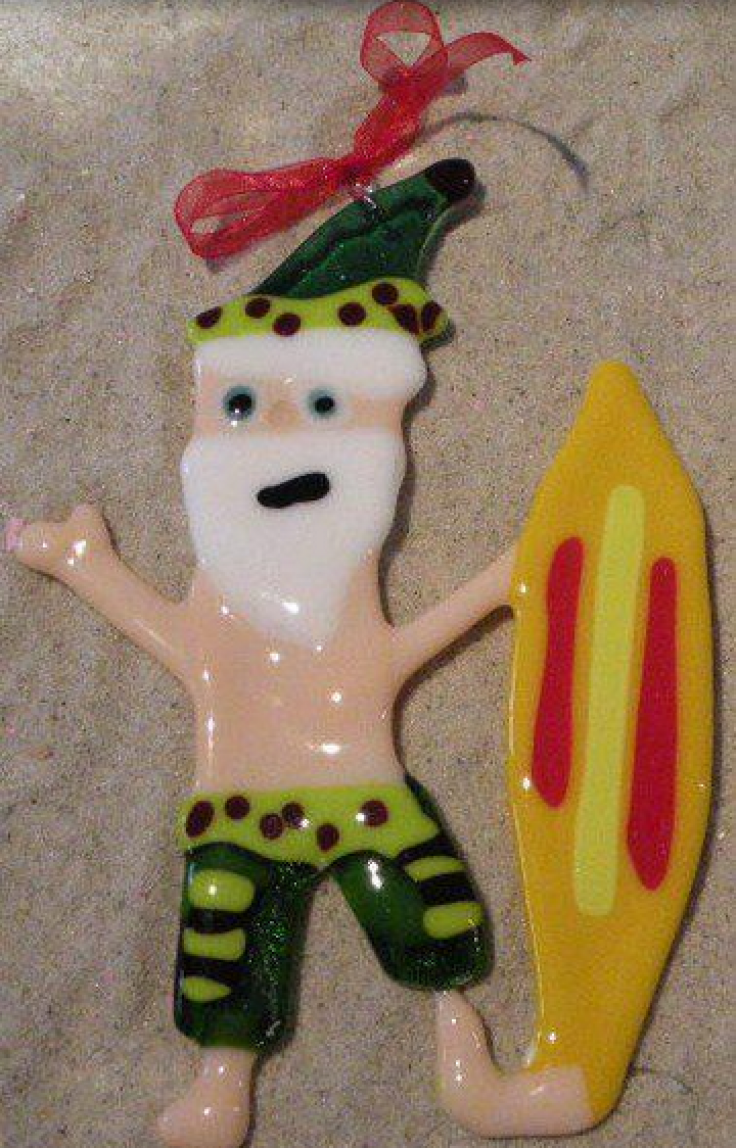 Aren't we all tired of Santa in that red suit? Gift the beach lover on your list with Surfing Santa ornament. Each piece is handmade and unique and can be bought for $50 from SwellColors.com by emailing Mary@SwellColors.com
Under $100
Hamburger Bean Bag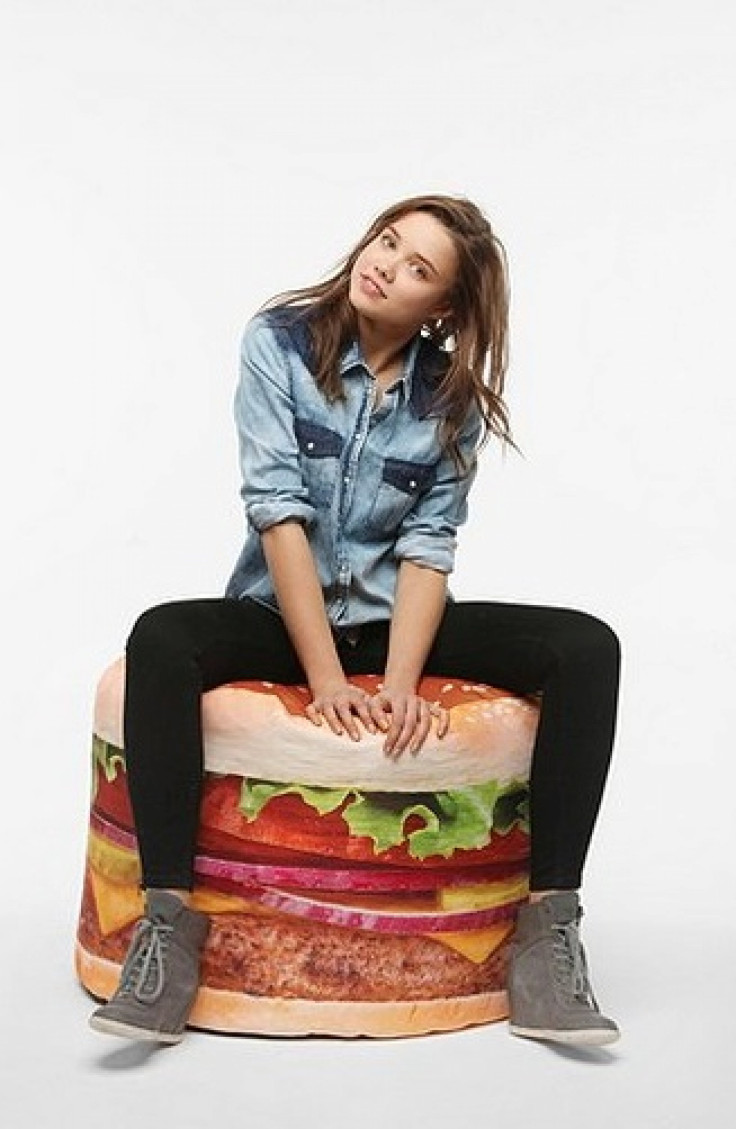 I mean… why not? Right? The Hamburger Bean Bag is available at UrbanOutfitters.com for $98.
Under $500
Polar Bear Coat Costume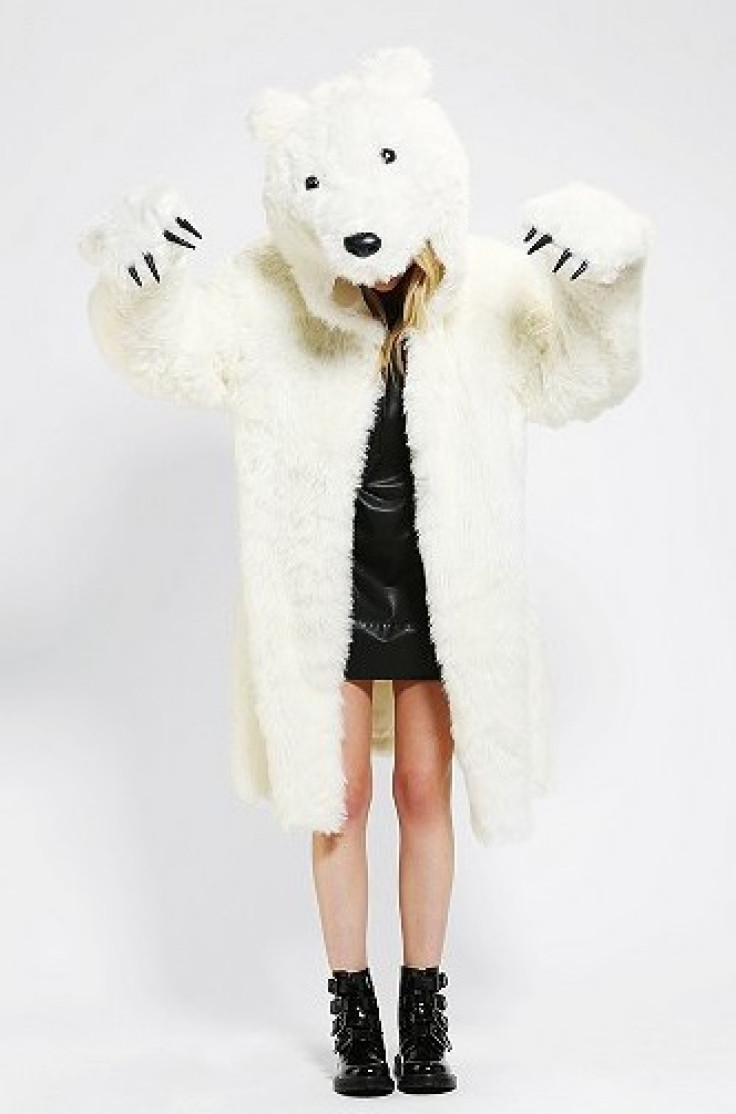 Oh, you want a new coat for Christmas? Yeah … we've got just the one for you. Find this coat/costume on Urban Outfitters for $200.
Shark Sleeping Bag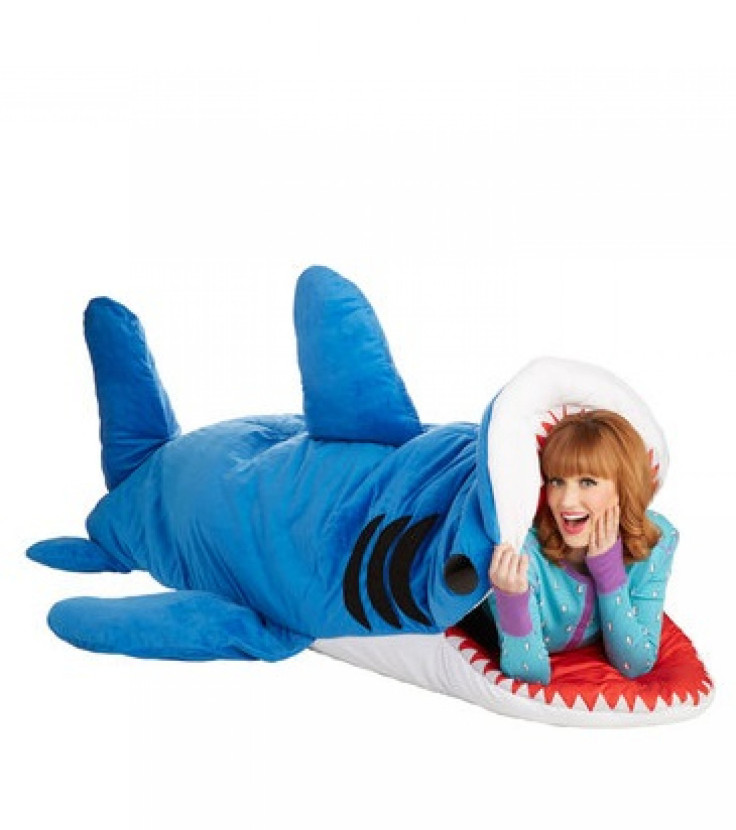 For the friend who is always like "WOO! SHARK WEEK!" This "Sea-nic Adventures Sleeping Bag in Shark" is available at Modcloth.com for $249.99.
© Copyright IBTimes 2022. All rights reserved.
FOLLOW MORE IBT NEWS ON THE BELOW CHANNELS