WWE Predictions 2016: What Will Happen After Survivor Series, Before Royal Rumble 2017?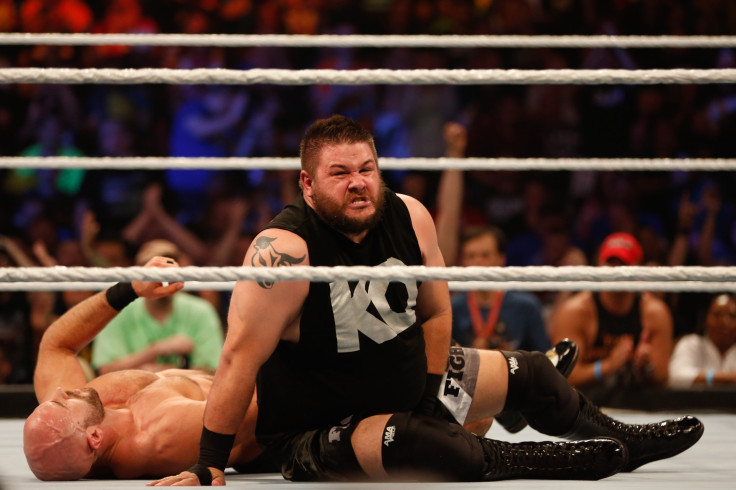 With less than two months remaining in the year, a lot can still happen in WWE before the calendar turns to 2017. Three pay-per-views are scheduled in a 28-day span, starting with Survivor Series on Nov. 20.
Survivor Series is the biggest WWE PPV remaining in 2016, considering it will feature superstars from both "Monday Night Raw" and "SmackDown". Brock Lesnar will face a returning Goldberg in the main event, and the PPV should set up feuds for the coming months.
The final "SmackDown" PPV of 2016 is set for Dec. 4 with TLC, and the main event has already been established as a WWE World Championship match between AJ Styles and Dean Ambrose. Roadblock on Dec. 18 will feature only members of the "Monday Night Raw" roster.
A lot will be determined in the next few weeks, but it isn't hard to see what direction WWE is headed in regard to some of the biggest storylines. Below are three WWE predictions for the remainder of 2016.
Kevin Owens will remain WWE Universal Champion
Owens has been the champion since Finn Balor was forced to drop the belt on the night after SummerSlam, and he should keep the title until at least the Royal Rumble. Seth Rollins probably won't get a title shot anytime soon, having lost four straight WWE Universal Championship matches. Owens is likely to turn on Chris Jericho after Survivor Series, leading to a title match between the two wrestlers, and Jericho has little chance of becoming champion because his current run with WWE might not last much longer.
AJ Styles will turn babyface
It wasn't that long ago when Styles turned heel. He, along with Luke Gallows and Karl Anderson, attacked John Cena on Memorial Day, and the turn propelled him to become the No. 1 star on "SmackDown." But Styles remains one of the most popular wrestlers in the company, and he's running out of babyface challengers for his WWE World Championship. After he likely defeats Ambrose for one final time at TLC, Styles could begin a feud with either Bray Wyatt or Randy Orton, and the storyline would only make sense if Styles goes back to being a babyface.
Bayley will face Charlotte for the Raw Women's Championship
The feud between Charlotte and Sasha Banks isn't completely finished, but it might go on hold for the time being. After defeating Sasha at Hell in a Cell, Charlotte will be looking for a new challenger, and Bayley is the only logical choice. Bayley is the only female babyface that is getting any regular time on "Monday Night Raw." Nia Jax and Dana Brooke usually appear on WWE TV each week, but neither will have a singles match with Charlotte since all three wrestlers are heels. That leaves Bayley, who will likely lose her attempt at taking the belt from the current champion.
© Copyright IBTimes 2023. All rights reserved.