WWE's Eva Marie Hopes To Emulate The Rock's Career, Extend Brand With Upcoming Movies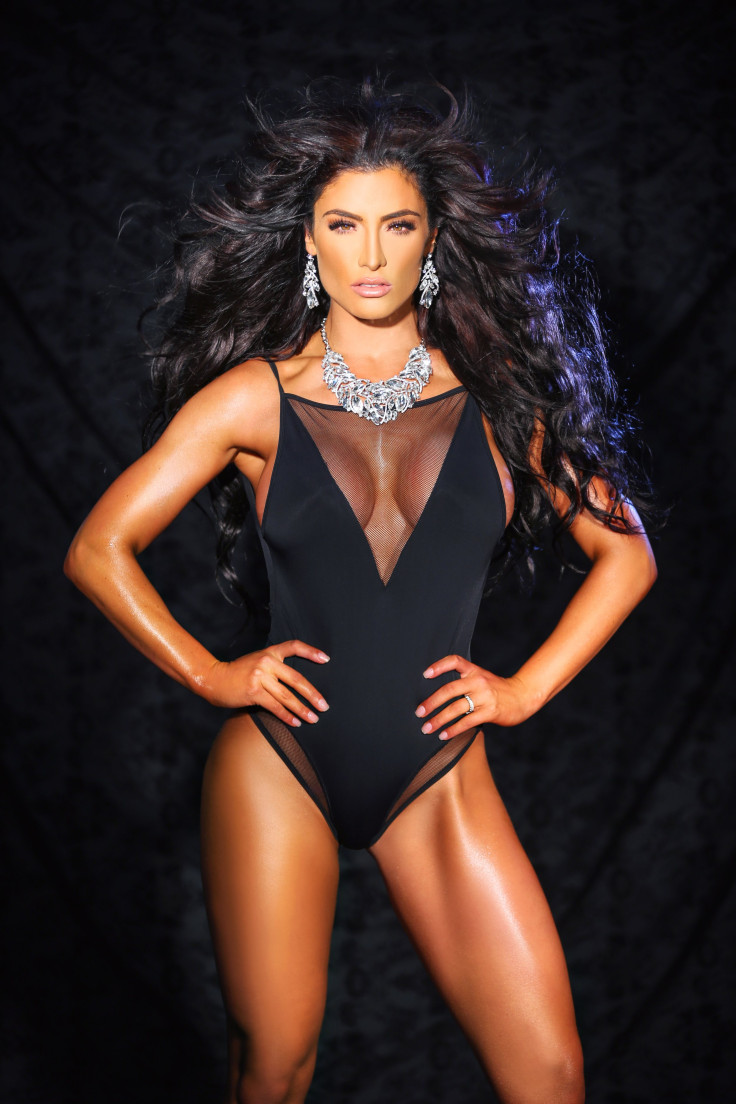 Of the dozens of superstars signed to WWE, none have a story quite like Eva Marie. She hasn't had much success inside the ring, but she's quickly becoming one of the company's biggest names outside of the world of professional wrestling.
Eva, who goes by the name Natalie Eva Marie, got her start with WWE in 2013. Signing a contract after a WWE Diva Search, she soon joined the cast of "Total Divas" on the E! Network, doing so before even making an appearance on WWE TV. Three years later, Eva is a reality TV star, landing movie roles and selling her own line of clothes.
It's certainly not unheard of for professional wrestlers to make the transition to movies. Dwayne "The Rock" Johnson is the biggest example, going from the No. 1 superstar in WWE to the No. 1 actor in Hollywood. John Cena is currently WWE's top star, and he appeared in movies "Trainwreck" and "Sisters" last year. Wrestlers like The Miz and Randy Orton have starred in movies produced by WWE.
All of those wrestlers achieved success in WWE before branching out, however. While Eva is doing it a little bit differently, she still has the same end goal in mind.
"After a few months [in WWE] I was like 'OK, if I could emulate The Rock's career that would be fantastic to make a crossover like how he's done,'" Eva told International Business Times. "I really want to take the Eva Marie Brand and do both [wrestling and movies] for as long as I can."
Crossing over into the mainstream for a wrestler is easier said than done, though Eva is already making her dream a reality. After hiring the same manager and agent as The Rock, Eva has landed roles in two movies that will be released in 2017.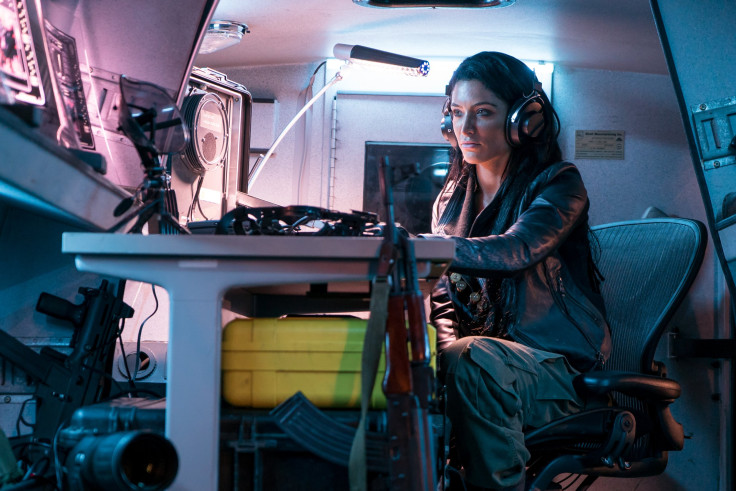 Wrapped last month, "Inconceivable" will star Eva alongside Nicolas Cage, Gina Gershon, Nicky Whelan and Faye Dunaway. Wasting no time when production on the thriller ended, Eva headed straight to Vancouver where she's currently filming "ACTION #1," playing a completely different kind of role: a bounty hunter.
"I'm hired to go and bring back a comic by any means necessary," Eva told IBT. "It's a different spin from the last character I played because the last character I played is a Plain Jane girl next door. She's very much like a hippy chick, and then all of a sudden I'm rocking a wife beater, leather jacket, cargo pants and shotgun on this set."
Eva has even created her own clothing line, NEM Fashion, which launched this fall.
"I really wanted to create something that not only was affordable, but trendy and feels good," said Eva, who will donate a portion of the line's profits to her NEM Foundation, which promotes self-love and positive body image for women.
"I myself have gone through a lot of trials and tribulations with insecurity and body dysmorphia, and stuff like that. So creating a clothing line, it's not just about the clothes and fashion. Of course, I love the quality and things of that nature, but it's also about self-love and promoting that for young women."
Between her filming schedule and a 30-day suspension for failing WWE's wellness policy—she reportedly failed a drug test in August after failing to notify WWE of her prescription on time—Eva hasn't appeared on WWE TV since the summer. However, she plans to make her return in the not-too-distant future, hoping to become one of the top female wrestlers on WWE's "SmackDown Live."
Before she joined "SmackDown Live" in July, Eva was uncertain if she'd have a permanent place on WWE TV, even though she had a match at WrestleMania 32. Her quest to become a regular on the show is featured in the new season of "Total Divas," which aired its first Season 6 episode on Nov. 16. The new installment follows Eva, as well as several other female wrestlers, as they perform in WWE and prepare for the upcoming WWE Draft.
"On 'Total Divas' you'll see that emotion of not knowing," Eva said. "Because I was able to compete in WrestleMania and then what?"
As she wraps up filming on her second film, there is no question regarding what's next for Eva. She's heading back to WWE and is looking to prove that she has what it takes to become a top female wrestler.
WWE's women's division has undergone a massive change in recent years, even since Eva got her contract with the company. Formerly referred to as "Divas," much more emphasis was placed on their looks than their in-ring ability. Now, members of the women's division are simply called "superstars," and their ability to put on quality matches has become the most important aspect of their profession.
Wrestlers like Charlotte and Sasha Banks, who highlight the women's division on "Monday Night Raw," are among the company's top in-ring performers, no matter their gender. They recently fought in the main event of a WWE pay-per-view, something that no females had ever done in the history of the company.
Eva might not be able to do what the likes of Charlotte and Sasha can in the ring, but she's confident that she can hold her own against the best women WWE has to offer.
"You have to believe in yourself. I've put in the work so I do think I'm ready to come back and shake things up because I think the WWE Universe is tired of seeing something repeated, meaning some people possibly going against each other. There's not one person like Eva Marie, and I definitely think that I've shown that, and I think that'll be a huge dynamic when I come back."
FOR FREE to continue reading
✔️ Unlock the full content of International Business Times UK for free
offer available for a limited time only
✔️ Easily manage your Newsletters subscriptions and save your favourite articles
✔️ No payment method required
Already have an account?
Log in
© Copyright IBTimes 2023. All rights reserved.