Wyoming Caucus Update Live Blog: Bernie Sanders Expected To Notch Win In Cowboy State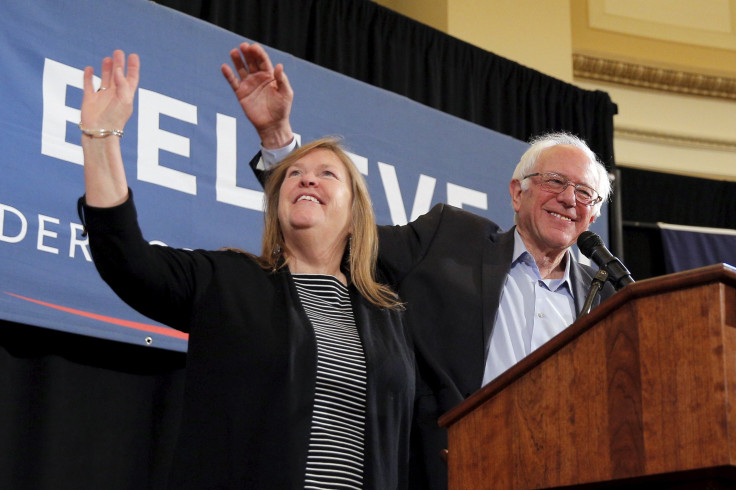 UPDATED: 5 p.m. EDT — Bernie Sanders won Saturday's Democratic caucus in Wyoming, giving him an eighth win in the last nine contests.
The Vermont senator bested former Secretary of State Hillary Clinton, 56.2 percent to 43.8 percent, with 22 of 23 precincts reporting. Fourteen of the state's 18 delegates to the Democratic National Convention were in play. Sanders won seven to Clinton's six, doing little to whittle her 250-delegate lead.
Sanders proclaimed his victory from the dais during a rally in Queens, New York, earning an extended standing ovation from supporters, the Washington Post reported.
UPDATE: 4:45 p.m. EDT — With 61 percent of caucuses reporting, Bernie Sanders was leading Hillary Clinton in the Wyoming caucuses and was projected the winner, the Associated Press reported. Voter turnout was described as large, Patch.com reported.
Sanders announced the apparent victory to supporters during a speech in Queens, New York, where he was campaigning ahead of the April 19 primary in New York state.
Original story:
Former Secretary of State Hillary Clinton and Sen. Bernie Sanders of Vermont on Saturday go after Wyoming's 18 delegates to the Democratic National Convention, in the last matchup before the crucial New York primary April 19.
No polls were taken in advance of Saturday's caucus in the least populous state in the nation, which is mostly white, although nationally Clinton leads Sanders 48.2 percent to 43.8 percent, according to the RealClearPolitics average. Sanders goes into Saturday's contest with momentum from a 13-point win in Wisconsin on Tuesday and landslide results in the March 26 caucuses in Alaska, Hawaii and Washington state.
Sanders is expected to win Saturday's matchup in the format where he has shown his greatest strength throughout the primary season. A win Saturday would give him his eighth victory in the last nine contests, though he still is far behind Clinton in the overall delegate count. Historically, Clinton has not shown much strength in Wyoming. In 2008 she lost it to then-Sen. Barack Obama, 61 percent to 38 percent.
"We are similar to other states that Sen. Sanders has done well in. He's performed very well in states with predominately white communities," Wyoming Democratic Party Executive Director Aimee Van Cleave said. "And he does perform well in caucus states. So that pretty much describes Wyoming."
Wyoming's demographics are similar to those in Idaho and Utah, where Sanders notched convincing wins.
The caucuses are open only to registered Democrats in the state, although people not registered are invited to observe, the Associated Press reported. Participants first vote for their favorite candidates and then nominate delegates to the convention. The actual delegates won't be chosen until the state convention May 28 in Cheyenne.
Fourteen of the delegates are determined by the preference poll, while the remainder are superdelegates not tied to any candidate, two party leaders and two national committee members.
Each of the state's 23 counties then moves on to other business, such as platform issues, which will then be taken up at the state convention.
Wyoming is overwhelmingly Republican, with 140,000 registered GOP voters, compared with 41,000 registered Democrats. Cleave said Democrats have boosted their ranks by 5,000 this election year.
The caucuses begin at 11 a.m. MDT (1 p.m. EDT).
© Copyright IBTimes 2023. All rights reserved.