'The X-Files' Marathon Trailer Reveals First Footage Of Mulder And Scully From New Episodes [VIDEO]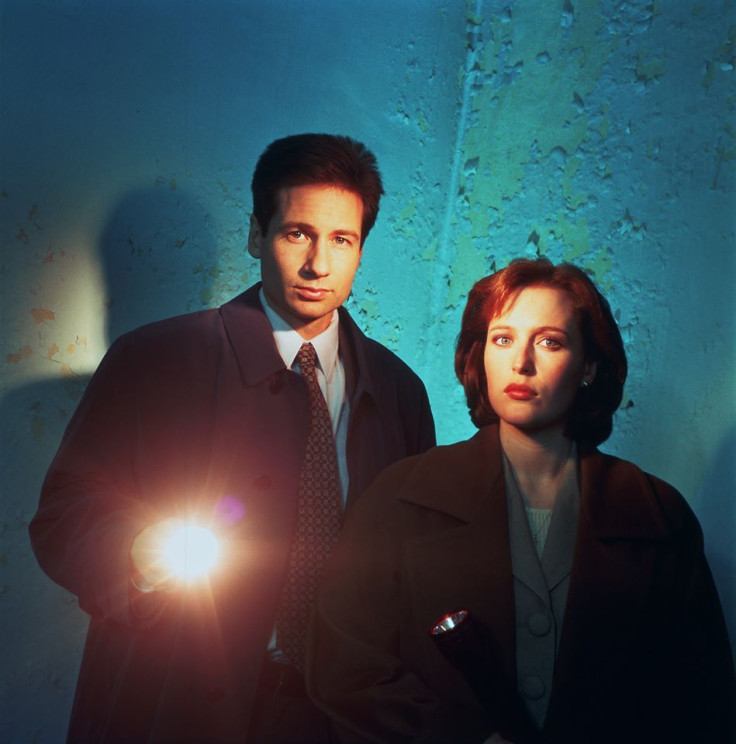 "Do you believe in the existence of extraterrestrials?" Fox is inviting fans to re-watch every episode of the first nine seasons of "The X-Files" in anticipation of the six-episode reboot coming in 2016. In fact, to whet fans' appetites for the big marathon a new trailer for "201 Days of the X-Files" reveals the first few seconds of footage from the new episodes!
Beginning on July 7, Fox will begin airing a single episode of the original "X-Files" every day until the Jan. 24, 2016 premiere of the six-episode continuation -- that means fans watching at home can relive all 201 hours of the supernatural mystery series. It all leads up to the new revival mini-series where David Duchovny and Gillian Anderson will reprise their roles as FBI special agents Fox Mulder and Dana Scully in order to solve a few more cases.
A new trailer teasing the social-media fueled marathon also includes a bit of an easter egg for fans. At the end of the 40-second video, which mostly features clips from the original series, is a snippet that savvy viewers will recognize as new footage. In the sneak peek, Mulder and Scully make their way through a mysterious, dark room with guns drawn. Both agents are looking very serious in the clip and, though it does not reveal much, it sure is great to see the pair back in action!
Watch the the teaser for "201 Days of the X-Files," featuring the new footage, below:
That video might not be much to go on, but details about the show's return have been kept under wraps. Recently, a leaked photo of cast and crew call sheet from the set of the new production teased that title for the premiere. According to the photo, episode 1 of the reboot will be titled "My Sturggle," leaving fans to speculate as to what that could mean for the plot of the new episodes.
What new cases will Mulder and Scully be taking on when the show returns? Fans will have to wait to find out. "The X-Files" returns to Fox for its six-episode reboot on Jan. 24.
© Copyright IBTimes 2023. All rights reserved.