Xbox Games With Gold November: 'Aragami,' 'Lego Indiana Jones' And More
KEY POINTS
Xbox has announced its November Games with Gold lineup, which includes "Lego Indiana Jones"
"Aragami: Shadow Edition" will be available for the entire month on Xbox One
"Swimsanity" and "Full Spectrum Warrior" are the other two titles that will be free to download
The Xbox Games with Gold lineup for November has been announced, with four new titles coming to Xbox One and the soon-to-be-released Xbox Series X and Xbox Series S.
The first in the November Games with Gold list is "Aragami: Shadow Edition," the company announced via Xbox Wire. First released in 2016, developer Lince Works' title allows gamers to play as an undead assassin with the power to control shadows.
This edition contains both the original "Aragami" and the DLC prequel "Aragami: Nightfall." A wide array of powers are on display in the solo campaign, while the multiplayer campaign allows for cross-platform gaming.
Real-time tactics video game "Full Spectrum Warrior," which was first released on the Xbox in 2004 and developed by Pandemic Studios, is the second title in the November lineup. "Full Spectrum Warrior" began as a training aid for the U.S. Army before subsequently becoming a realistic Infantry-level urban warfare simulator.
"Full Spectrum Warrior," which would normally cost $14.99, can be downloaded for free for Xbox Live Gold members from Nov. 1 to 15. "Aragami: Shadow Edition," normally $24.99, will be available for the entire month on Xbox One.
From Nov. 16 to 30, "Lego Indiana Jones: The Original Adventures," which normally costs $19.99, will be available to download without charge. Players can grab their fedoras and bullwhips to recreate moments from the first three films centering on the iconic adventurer brought to life by Harrison Ford.
Steven Spielberg's classic movie trilogy gets the familiar Lego game treatment, transforming Dr. Jones' pulpy globe-trotting adventures (and occasional brushes with the supernatural) into raucously enjoyable, and reliably hilarious, kid-friendly co-op platform action, according to Eurogamer.
Multiplayer underwater shooting title "Swimsanity" allows players to team up with four friends and deploy a variety of unique powerups and weapons. Developed by Decoy Games, players can choose the versus mode if they feel like battling over 150 challenges in eight gaming modes for local and online play.
"Swimsanity," which costs $24.99, will be available as a free download from Nov. 16 to Dec. 15.
October's Games With Gold offerings had a Halloween-themed spooky slant. One of them, first-person survival horror game "Maid of Sker," can still be downloaded until Nov. 15.
Meanwhile, "Slayaway Camp: Butcher's Cut" and "Costume Quest" are still available until Saturday.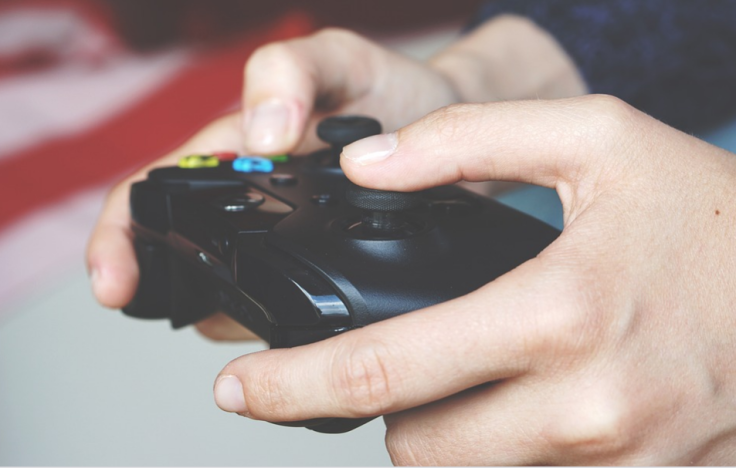 © Copyright IBTimes 2023. All rights reserved.