Xbox One Achieved Critical Acclaim, Big Engagement Numbers Ahead Of Xbox Series X Release
KEY POINTS
The Xbox One set several records for the year in terms of engagement and critical approval
Xbox Game Studios released 15 games this year, 10 of which are new titles
Microsoft is preparing to launch the Xbox Series X and Xbox Series S in November
With a little over a month to go before Microsoft unleashes its next-generation consoles to the world, the company took some time to celebrate the achievements of the current-generation Xbox One.
Prior to the launch of Xbox Series X and Xbox Series S on Nov. 10, Microsoft flexed some of the Xbox One's achievements over the past year, particularly in terms of engagement with their target audience, GameSpot first reported.
Aaron Greenberg, general manager of Xbox Games Marketing at Microsoft, posted on the Xbox Wire that the company had a record-breaking year for games in the form of 15 Xbox Game Studio games launched so far — 10 of which are new titles.
There have also been 1.66 billion hours played on Xbox for the year, the most ever for Xbox Game Studio titles. Meanwhile, long-running game series "Microsoft Flight Simulator" and "Ori and the Will of the Wisps" both earned Metacritic scores of 90 and above.
The newly released "Grounded" has already exceeded more than 1 million players while hit title "Sea of Thieves" has already surpassed more than 15 million players.
With the acquisition of Bethesda Game Studios a few weeks ago, Microsoft was the talk of the gaming industry mostly because Bethesda has "Fallout" and "The Elder Scrolls" among the properties under its publishing umbrella.
It did not take long after that before Microsoft CEO Satya Nadella himself hinted that the company has not ruled out acquiring even more game studios to add to their ever-growing catalog.
For now, Microsoft is celebrating its accomplishments from the past year, such as the following fun stats: "Microsoft Flight Simulator" having logged 26 million flights and more than a billion miles flown, "Minecraft Dungeons" having 6.9 million multiplayer sessions in the last two months, and more than 500 million bugs squashed in "Grounded."
Greenberg noted that Xbox will be sharing more details on every game being optimized for the dual launches of the Xbox Series X and Xbox Series S this holiday season and will be showing more gameplay from the titles to whet the collective appetites of Xbox gamers even more as Nov. 10 approaches.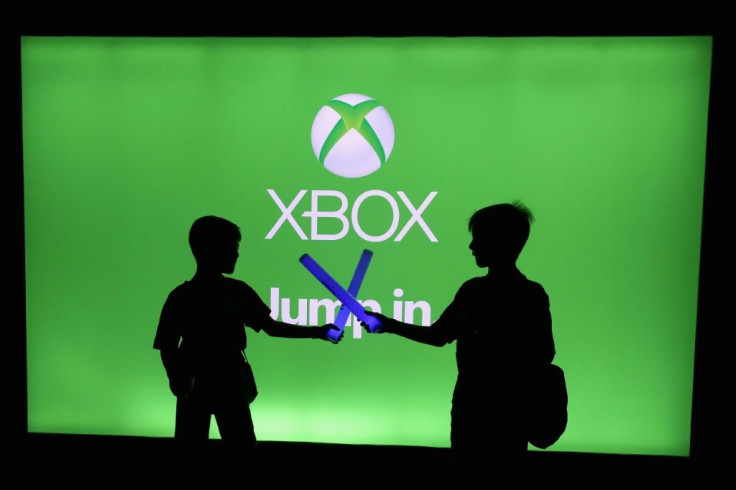 © Copyright IBTimes 2023. All rights reserved.