XRP Surges 11% Despite Global Crypto Market's Marginal Drop, Ranks Fourth Most Profitable Asset
KEY POINTS
Ripple Network's XRP ends the week on a high note
Ripple's legal battle with the SEC has reached the Summary Judgment phase
XRP was trading up 5.55% at $0.3939
XRP, the native token of the real-time gross settlement system Ripple Network, surged over 11% Sunday and landed on the third spot of the top profitable assets.
Ripple's XRP ended the week with a huge green candle despite the bearish global crypto market, which registered a marginal drop a day prior. XRP saw a double-digit price hike of 11.02% from its $0.3567 price Saturday to $0.396 Sunday.
XRP also secured the fourth spot in the list of the most profitable assets among the biggest 100 cryptocurrencies by market capitalization.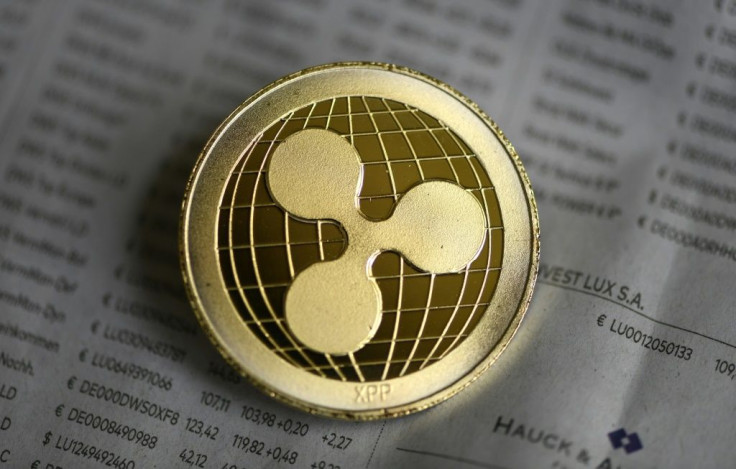 It trailed Bitcoin and Ethereum, which remained in their first and second spot, and Binance Coin (BNB) in the third position.
Analysts pointed out that the impressive performance of the crypto asset could be attributed to several factors. This includes the $500 million worth of XRP purchase of an unknown whale, which was reported by a crypto data provider CryptoVinco.
"$XRP seems to be decoupling from the rest of the crypto markets, a mega-whale purchased over $500 million #XRP yesterday while other coins tanked. Do they know something we don't," CryptoVinco's tweet read. One factor that might have contributed to XRP's price rally this week is the positive sentiment that has been building up for Ripple since its legal battle with the SEC has finally reached the Summary Judgment phase.
Ripple Network legal counsel Stuart Alderoty shared his thoughts on the Summary Judgment briefs on Twitter. According to him, "after two years of litigation, the SEC is unable to identify any contract for investment (that's what the statute requires) and cannot satisfy a single prong of the Supreme Court's Howey test." He added, "everything else is just noise. Congress only gave the SEC jurisdiction over securities. Let's get back to what the law says."
Another factor that could have triggered the XRP price rally is its Relative Strength Index (RSI), which confirmed that bullish pressure has been mounting over the past couple of weeks. This could technically explain why the crypto asset saw a bullish crypto volume despite the bearish market condition. XRP's RSI also obtained higher lows since the end of August, which is a confirmation that the crypto asset is gathering bullish strength.
XRP was trading up 5.55% at $0.3939 with a 24-hour volume of $2,128,665,724 as of 8:15 p.m. ET Sunday, based on the latest data from CoinMarketCap.
© Copyright IBTimes 2023. All rights reserved.