Xstrata Miffed at Manilla's 'No' to Giant Copper-Gold Mine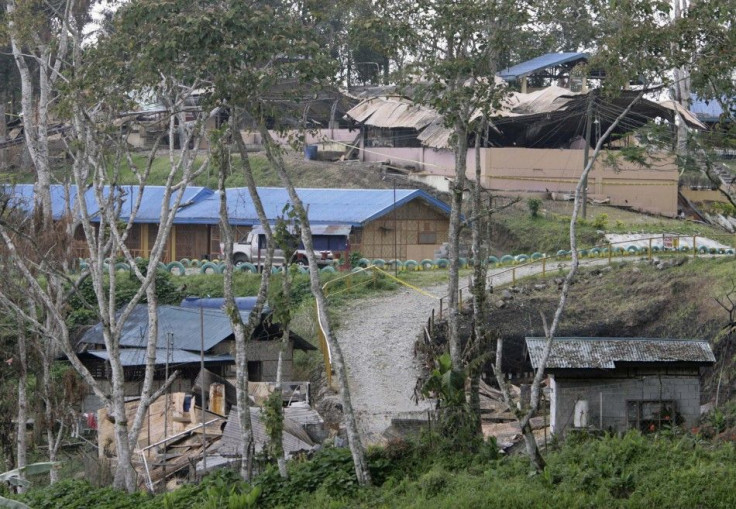 (REUTERS) -- Global miner Xstrata Plc's Philippine unit said on Friday it was extremely disappointed with a government decision not to clear for now its planned $5.9 billion copper-gold Tampakan project, potentially the biggest in Southeast Asia.
Sagittarius Mines Inc (SMI), operator of the Tampakan project and partly owned by Australian miner Indophil Resources NL, will appeal to the Department of Environment and Natural Resources (DENR) to reconsider its decision, which it said contradicted the government's earlier stance that the national law was superior to local policies.
SMI intends to immediately file an appeal for a reconsideration of the decision as permitted under the ECC application process, Sagittarius president Peter Forrestal said in a statement, adding the firm had received a formal notice from the DENR denying its application for an Environment Clearance Certificate (ECC).
We believe this decision sets a precedent that contradicts the publicly stated views of the Aquino administration -- namely that national laws which permit open-pit mining methods should have precedence over conflicting provincial ordinances.
The mine is set to begin commercial production by 2016. But the project, which will use open-pit mining to extract the minerals, is under threat from a local ban on the method deemed harmful to the environment by officials of the South Cotabato province hosting it.
Environment and Natural Resources Secretary Ramon Paje said last month he would not allow the issuance of an ECC for the project until a local ban on open-pit mining in South Cotabato in southern Philippines was lifted.
Leo Jasareno, director at the Mines and Geosciences Bureau, said Sagittarius may file another application for an ECC when the issue on the use of open-pit mining method is resolved.
It's not a denial forever. They can re-apply for an ECC, he told Reuters.
The ECC, which certifies that a project complies with environmental laws, is needed before Sagittarius can start mine construction.
PUBLIC CONSULTATIONS
Sagittarius held public consultations late last year in South Cotabato in an attempt to convince the provincial legislative council to lift the ban and obtain regulatory approval.
The Tampakan mine, considered the biggest undeveloped copper-gold prospect in Southeast Asia, was estimated to contain 2.4 billion tonnes of mineral resource, comprising about 13.9 million tonnes of copper and 16.2 million ounces of gold.
A similar ban was imposed recently in Zamboanga del Norte also in southern Philippines, but Canada's TVI Pacific Inc's local unit won a court injunction reversing it.
The bans pose a threat to a mining industry that believes more money would flow into developing the country's estimated $1 trillion in mineral resources if the government fixes policy problems.
© Copyright Thomson Reuters 2023. All rights reserved.