Yahoo Looks To Break Google's Mobile Monopoly With Search-Friendly Apps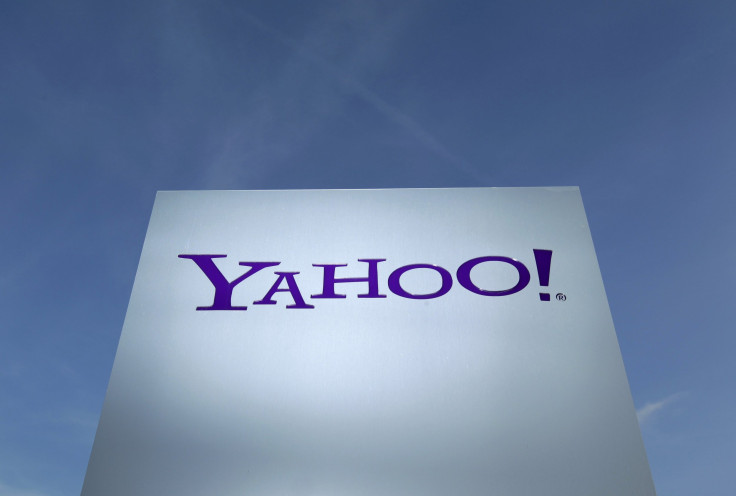 Yahoo wants to replace Google as the most-used search engine in the mobile market, and in doing so could solve a problem that often vexes smartphone users -- namely, having to exit an app to perform search queries. CEO Marissa Mayer and company face an enormous challenge in chasing their rival, but the plan is straightforward enough: Put Yahoo search on as many mobile apps as possible.
Central to Sunnyvale, California-based Yahoo's strategy is its "mobile developer suite," announced last week. It gives developers the means to embed Yahoo search directly into their apps. "We're happy to be in the best desktop browsers, and we also want to be in the best mobile applications," Jon Paris, Yahoo's head of mobile partner products, says. "We believe that developers are going to find new and creative ways to integrate search."
Mobile search is currently dominated by Google, which holds an 87 percent market share, according to StatCounter. Google draws queries from its app, Android's native search function and the majority of searches made through mobile browsers, including Safari on the iPhone. By working with app developers directly, Yahoo, whose mobile search advertising platform is called Gemini, is hoping to poach mobile users by giving them a way to search without leaving the apps they're using.
"A person searches when the need strikes, and the need can strike any time. The question is where are you going to search." Aaron Goldman, chief marketing officer of Kenshoo, a digital marketing firm, says. "You just want to search right away, and this is a way for Yahoo to be that first option."
Mayer has made it clear over the past couple of months that she intends for Yahoo to become a bigger player in the $50 billion search market that Google has had a stranglehold on since the early 2000s. In November, Yahoo struck a five-year partnership with Mozilla to become the default engine for the Firefox Web browser, usurping Google from a position it held for a decade. That move has paid off immediately for Yahoo, which saw its share of the U.S. desktop search market grow from 10.2 percent in November to 13 percent in January while Google's hold dropped from 67 percent to 64.4 percent, according to comScore.
Microsoft Deal In Question
Mayer also needs to decide where to take the company's search alliance with Microsoft. Currently, Microsoft uses its Bing service to power Yahoo search in exchange for a cut of Yahoo's desktop search ad revenue, but it's been often reported that Mayer is not pleased with the partnership and wants to cut ties as soon as possible.
With Gemini she may be able to do that. The Yahoo-Microsoft alliance does not apply to mobile search, and at the announcement of the company's new mobile developer suite, Yahoo notably made no mention of Microsoft. All search ads will go through Yahoo, which will only have to share revenue with developers, not Microsoft.
Mayer has "been trying to get out of the deal for years, and it's clear that she wants to have her own search products. She wants to have her own search technology for monetization," says a source with ties to both Yahoo and Microsoft. "She's found this loophole with mobile, and she's being about as aggressive as possible."
Google is still king in mobile, and Yahoo understands that if it wants to bump its mobile search presence, it needs to enlist the help of independent developers.
"They need to chip away as best they can to get in front of eyeballs with their search product. This is one piece of the puzzle," Roger Barnette, president of digital marketing firm IgnitionOne, says. "Having default browser usage to reintroduce their search product to a new generation of users -- I think that's one way to do it. Another way is through mobile apps."
Yahoo's new mobile strategy is innovative and could help it grab a sizable portion of the mobile market, but the outcome rests on how well it can execute. On the Web, Yahoo only had to deal with Firefox since Microsoft owns Explorer and Google owns Chrome. On mobile, it will have to convince thousands of developers to implement Yahoo search.
It's About Monetization
Yahoo does have a compelling pitch. The new Yahoo search tools are free and can be easily integrated by the more than 630,000 apps that already use Flurry, Yahoo's mobile analytics tool. Additionally, developers retain a 60 percent cut of ads delivered on their apps through Yahoo search. Yahoo keeps the rest. "It will come down to monetization," Adam Epstein, president and chief operating officer of adMarketplace, a search advertising platform, says. "Publishers will adopt this if they can generate revenue from it -- substantial revenue."
Yahoo search's biggest advantage, though, is that it will let users search without leaving their apps. On an upcoming version of POP messenger, for example, users will be able to easily perform searches using Yahoo while having conversations with friends. "As a developer, we spend a lot of time and money trying to get you to use our app, and if we make an app that's great and you want to use it, we want you to stay in the app," Greg Woock, CEO of Pinger, Inc., the maker of POP messenger, says.
For Yahoo, the next step is to try and steal Google's spot as the default engine for the Safari browser on Apple's iPhone. Apple reportedly plans to hold a bake-off to decide who gets the coveted spot after its deal with Google expires. For now, Yahoo's new developer tools are the latest sign that the search wars are back in play.
© Copyright IBTimes 2023. All rights reserved.
FOLLOW MORE IBT NEWS ON THE BELOW CHANNELS