Yankees Rumors: Bryan Reynolds Trade Could Depend On Pirates' Asking Price
The New York Yankees are interested in making a trade for Bryan Reynolds, according to the latest rumors. The Pittsburgh Pirates' asking price, however, could make executing a deal difficult.
The Yankees have contacted the Pirates regarding a Reynolds trade. According to MLB Network's Jon Morosi, Pittsburgh would prefer to receive a package headlined by starting pitchers in a deal. Just about all of New York's best young players are hitters, potentially putting other suitors in a better position to acquire the outfielder.
The top seven prospects in the Yankees' minor-league system are position players, according to MLB.com. Will Warren and Clay Beeter are in Double-A and New York's most highly regarded pitchers.
It could help the Yankees' chances of trading for Reynolds if the Pirates think highly of Clarke Schmidt. The 26-year-old posted a 3.12 ERA in three starts and 26 relief appearances for New York in the 2022 season. It was Schmidt's first full season in the major leagues.
Two of the Yankees' top-three prospects are shortstops, and it's presumed that one of them would have to headline a trade offer for Reynolds. Anthony Volpe is ranked as the No. 5 prospect in all of baseball after totaling 21 home runs and 50 stolen bases across Double-A and Triple-A. Oswald Peraza is third overall in the Yankees' organization, following a brief stint in the majors, during which he hit .306 in 49 at-bats.
Outfielder Jasson Dominguez is New York's No. 2 overall prospect.
The Pirates can be picky when it comes to trade offers because they seem to be in no rush to trade Reynolds. The 27-year-old has requested a trade, but he's under team control for three more seasons and has little leverage.
The Athletic's Ken Rosenthal and The New York Post's Jon Heyman have recently reported that Pittsburgh's asking price for Reynolds is very high.
Reynolds finished 11th in the NL MVP Voting in 2021, hitting .302/.390/.522 with 24 home runs. Reynolds failed to repeat as an All-Star in 2022 as his OPS dipped to .807, but he hit a career-high 27 homers in 145 games.
Reynolds is set to make $6.75 million for his fifth major-league season in 2023.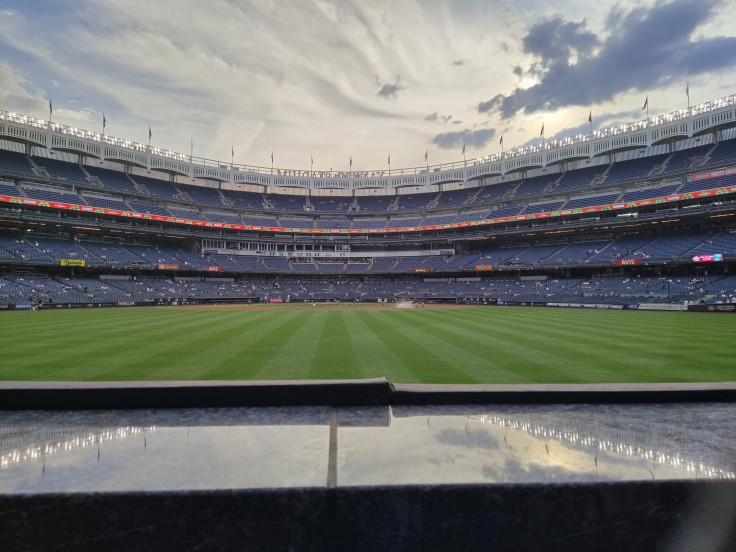 © Copyright IBTimes 2023. All rights reserved.