Yash Chopra Dead, Bollywood Filmmaker Died In Mumbai After Multiple Organ Failure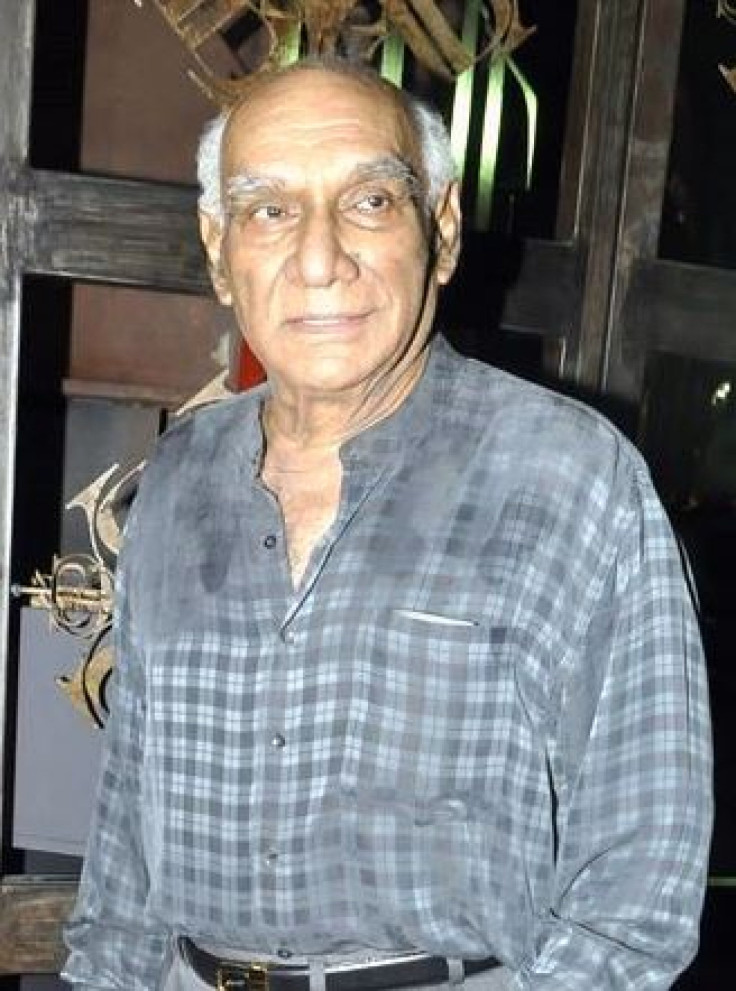 Yash Chopra, one of India's most celebrated and successful filmmakers, died Sunday in Mumbai from multiple organ failure. The 80-year-old was recently hospitalized following an illness, according to the Hollywood Reporter.
Chopra, who worked mostly in Hindi cinema, played a significant role in shaping what is popularly referred to as Bollywood. He founded Yash Raj Films in 1970 and was often referred to as the "king of romance" for his string of hit romantic films over a five-decade career.
Twelve of the company's most recent productions in the last decade grossed in excess of $200 million worldwide, while the six highest-selling music albums of all time include soundtracks of four YRF films, according to the Hollywood Reporter, which cited the company for the data.
Chopra had just celebrated his 80th birthday on Sept. 27. The occasion was marked by, among other events, a televised special conversation between the director and one of his most successful stars, Shah Rukh Khan. Khan is slated to appear in Chopra's final film, "Jab Tak Hai Jaan" ("Till There is Life"), slated for release in November.
The interview set the stage for Chopra to announce his retirement from filmmaking. "I have always done what my heart has told me. I have done enough and I won't be making any more films after 'Jab Tak Hai Jaan.'"
Chopra began his film career as an assistant to his elder brother, B.R. Chopra, a former film journalist who moved to Mumbai and went on to become a successful director-producer of socially relevant films.
While working for his brother's company, B.R. Films, Chopra produced his first five movies, starting with his successful 1959 debut "Dhool Ka Phool" ("Blossom of Dust").
He established his own film company, YRF, in 1970, delivering some of Indian filmdom's biggest hits such as the all-time classic "Deewar" (The Wall," 1975), which catapulted then up-and-coming actor Amitabh Bachchan to iconic status. The director-star combo went on to deliver several musical hits such as 1976's "Kabhi Kabhi" ("Sometimes") and 1981's love triangle drama "Silsila" ("The Affair"), among others.
In addition to filmmaking, Chopra was the founding trustee of the ongoing Mumbai Film Festival, which is organized by the Mumbai Academy of Moving Images. The film festival will conclude on Thursday, and as a mark of respect for Chopra, organizers announced a minute of silence will be observed before screenings of all festival films.
Chopra's death was extensively covered on primetime network news, with messages pouring in from people, including India's Prime Minister Manmohan Singh. He said: "Mr Chopra was an icon of Indian cinema. ... He had an aesthetic talent to make his films look larger than life. His flourish to essay romance and social drama was unmatched. He established the popularity of Indian cinema internationally and was honored by many governments."
Oscar-winning composer A.R. Rahman ("Slumdog Millionaire") said, "I am shocked beyond words. We just finished working together on 'Jab Tak Hai Jaan.'"
Chopra, who was to be cremated on Monday, is survived by his wife Pamela and sons Aditya and Uday.
© Copyright IBTimes 2023. All rights reserved.