'Yashahime: Princess Half-Demon' Episode 25 Live Stream: How To Watch Online [Spoilers]
KEY POINTS
"Yashahime: Princess Half-Demon" Episode 25 is airing this Saturday
Episode 25 will stream on Crunchyroll and Funimation
Towa, Moroha and Setsuna team up and fight evil forces
The second act of "Yashahime: Princess Half-Demon" begins in the fall season. Episode 25 of the anime shows Towa, Setsuna and Moroha continuing their journey while the threat of Kirinmaru remains active.
The official promo trailer and synopsis of "Yashahime: Princess Half-Demon" Episode 25 are out teasing Towa's vow as she takes up the broken Tenseiga. Setsuna is revived and Towa vows to never put her in any more danger.
Meanwhile, Sesshomaru appears before Towa and hands over the broken Tenseiga and tells her she is capable of putting all her demonic energies into it.
The counterattack of the half-demon sisters is about to begin as they acquire new powers. Can they beat the powerful enemies?
The second act of the series will also introduce a new character named Rion, voiced by Saki Fujita, Anime News Network reported. The ending theme song of the season is performed by Little Glee Monster.
"Set in feudal Japan, half-demon twins Towa and Setsuna are separated from each other during a forest fire. While desperately searching for her younger sister, Towa wanders into a mysterious tunnel that sends her into present-day Japan, where she is found and raised by Kagome Higurashi's brother, Sota, and his family. Ten years later, the tunnel that connects the two eras has reopened, allowing Towa to be reunited with Setsuna, who is now a demon slayer working for Kohaku. But to Towa's shock, Setsuna appears to have lost all memories of her older sister," read the official series synopsis, according to Crunchyroll.
The cast of "Yashahime: Princess Half-Demon" anime includes Azusa Tadokoro as Moroha, Sara Matsumoto as Towa, Mikako Komatsu as Setsuna, Ai Fairouz as Takechiyo, Kappei Yamaguchi as Inuyasha, Ken Narita as Sesshomaru, Mamiko Noto as Rin, Ryohei Kimura as Kohaku, Takehiro Urao as Hisui, Hitomi Ueda as Gyokuto, Hiroki Yasumoto as Konton, Tsuyoshi Koyama as Hisui, Makoto Yasumura as Miroku, Noriko Hidaka as Spirit of the Tree of Ages, Aya Gomazuru as Kin'u, Asako Dodo as Grammy and Maaya Sakamoto as Zero.
Fans can watch "Yashahime: Princess Half-Demon" Episode 25 online on Crunchyroll and Funimation. The episode will live stream in Japanese with English subtitles this Saturday.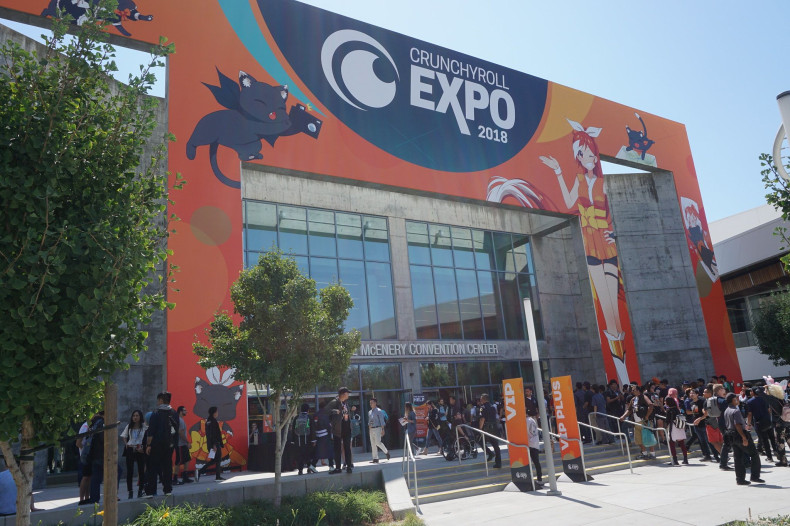 © Copyright IBTimes 2022. All rights reserved.