Yaz Birth Control: FDA Calls for More Info on Labels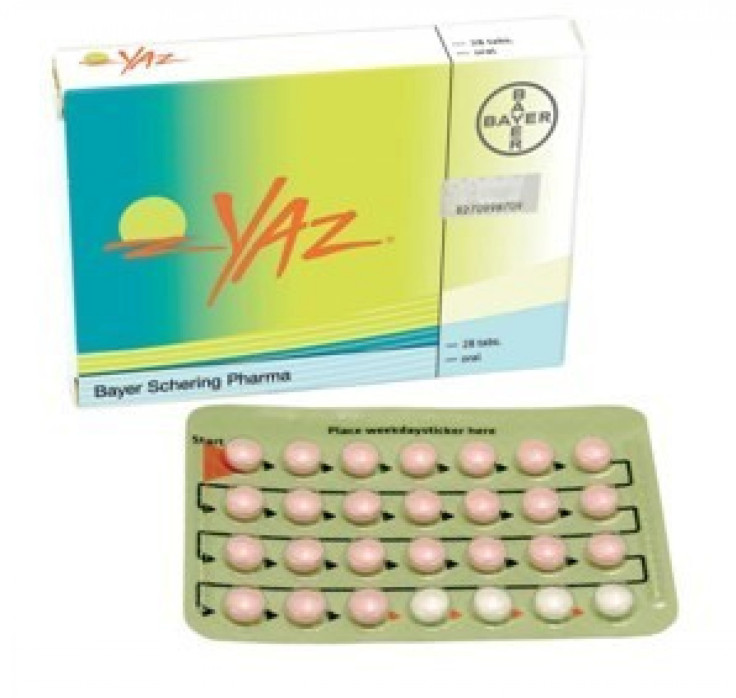 The U.S food and drug administration (FDA) has made a call for adding information about the potential risks of blood clots to birth control labels, after research found newer contraception pills like Yaz, could pose higher risks.
The FDA announced that there were conflicting reports about the possible risks of blood clots in Yaz and similar birth control pills, but found it important to state them on the labels of the medication.
We believe that, because of the consistency in recent reports for an increased risk, product labeling should reflect that very real possibility, said FDA scientists, CBC News reported.
The FDA launched an investigation into Yaz birth control after the pill's supplierBayer AG, withheld increased reports of blood clots from the U.S regulators.
According to former FDA commissioner, David Kessler, the reports submitted by Bayer AG did not include a draft opinion from company researchers that found spontaneous reporting data, which signaled to a difference in clot rates for Yasemin compared with other oral contraceptives.
Bayer presented a selective view of the data, and that presentation obscured the potential risks associated with Yasmin, Kessler said, Bloomberg reported. The company also promoted the oral contraceptive for unapproved uses, particularly for treatment premenstrual syndrome.
Bloomberg reported that Bayer is currently facing 10,000 lawsuits in connection with injuries caused by contraceptives. The FDA has reported at least 50 deaths related to the pills between 2004 and 2008. The company will face its first trial in federal court next month, and had since refused to comment on any of the law suits they are facing.
Meanwhile, the FDA announced on Wednesday that it would be blocking a move to lift age restrictions on Plan B contraception. The age restriction is currently 17, but the FDA was pushing to make it available on drugstore shelves next to condoms, until Human Services Secretary Kathleen Sebelius intervened at the last minute.
Sebelius believes that girls as young as 11, who are capable of bearing children, are not old enough to understand how to use the product. It will therefore remain behind the counter sold to those over the age of 17 without a prescription, CBS News reported.
FDA's commissioner, Dr. Margaret Hamburg, found the decision highly unusual. There is adequate and reasonable, well-supported and science-based evidence that Plan B One-Step is safe and effective and should be approved for nonprescription use for all females of child-bearing potential, she told CBS news.
© Copyright IBTimes 2023. All rights reserved.