The Year Of Yoncé: Beyoncé's 14 Best Moments Of 2013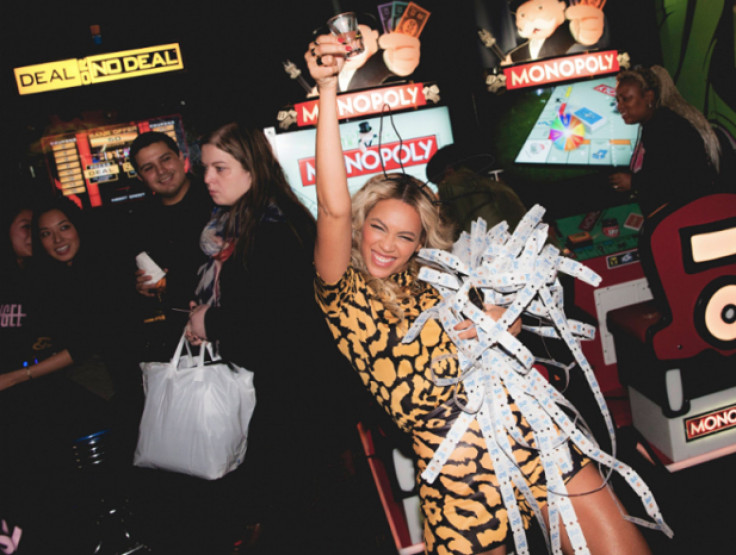 Rather fighting track-to-blade with a stage fan or stopping hearts worldwide with the surprise release of her fifth studio album, Beyoncé made 2013 a year to remember.
Yoncé entered the year with fairly high expectations from both fans and critics, effortlessly conquering them all in a swift flip of her golden tresses. So in honor of her flawless takeover of basically the entire world, below we've gathered Beyoncé's 10 best moments of 2013.
1. When She Announced The "Return" Of Destiny's Child
The year had barely started when Beyoncé broke the news that Destiny's Child would be dropping a new compilation album of love songs. The project featured a previously unreleased track from the trio, an addition that somewhat made up for the slightly redundant project from DC3.
2. When She Sang "The Star Spangled Banner" Acapella
After being hounded for choosing to sing along to a pre-recorded track at the presidential inauguration in January, Beyoncé decided to take matters into her own hands. Armed with a curve hugging, sleeved dress and her iconic vocals, she silenced her haters by opening her Super Bowl XLVII press conference with an acapella rendition of "The Star Spangled Banner."
Any Questions?
3. When She Won The Super Bowl
A several stories tall Beyoncé silhouette. Kelly Rowland's magnificent entrance from the stage. The brief reunion of Destiny's Child. All the Beyoncé songs our hearts could desire. And a post-performance power outage that proved Beyoncé was all that mattered that night. Really, who could ask for anything more?
4. When Mrs. Carter Reigned Worldwide
As though her performance during the Super Bowl halftime show wasn't enough, Beyoncé also used that night to announce her Mrs. Carter Show World Tour. We expected it to be accompanied by a new album. But we all know how that turned out -- see No. 14 for clarification.
5. When She Made Us Cry At Work, Starbucks Or Wherever We Were Denied Mrs. Carter Show Tickets
Droves of people flocked online to attempt to purchase tickets to her world tour. And though most of the shows sold out in minutes, it remained a badge of honor to say you at least tried and successfully failed to score a pair. On the positive side, StubHub became the BeyHive's new best friend.
6. When Someone Was Indeed Ready For That Jelly
When a fan at a show in Copenhagen gave Beyoncé's curves an unwelcome pat, she quickly let him know she had no time for his antics. Oh, and that Julius had no problem hauling him out of the venue over his shoulder.
7. That One Time She Challenged A Stage Fan, And Won
Beyoncé became the victim of her own fabulous locks when a stage fan attempted to snatch her tracks. But unmoved by the hair raising circumstances, she continued to sing through the madness and once again proved her never changing fierceness.
8. When She Couldn't Deny Herself A Great Deal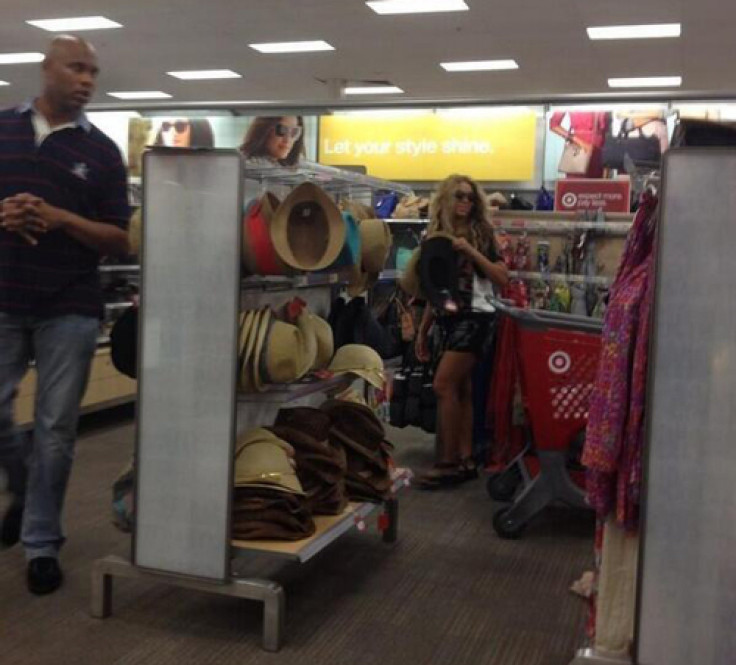 What does any self-respecting pop star do on her day off? Go to Target, obviously! Beyoncé shocked several fans during a summer stop at a Houston Target, showing off her thriftiness and love for summer accessories.
9. When She Shamelessly "Photobombed" A Fan
It was initially believed that Beyoncé photobombed a 15-year-old fan. But the teen, named Valentina, eventually revealed in a blog post on her Tumblr that she actually asked the singer to pose for the picture during the concert in Australia. Either way, the selfie made for one of the most adorable moments from the Mrs. Carter Show tour.
10. When She Took The Scenic Route To Work
Ahead of her final show in New York City this summer, Beyoncé rode a bike across the Brooklyn Bridge to the Barclays Center. Two points for hipster Bey!
11. When She Cut Her Golden Tresses
Known as the chop heard around the world, social-media feeds were buzzing when Bey posted a photo to her Instagram account showing herself rocking an edgy pixie cut. The hairdo didn't last long, with the singer adding a little length week-by-week. Still, most people enjoyed the temporary change from her iconic, long locks.
12. When She Pardoned A Fan After He Snatched Her Off Stage
A concert in Brazil turned a little scary when a fan pulled Bey from the stage. After being retrieved from his grasp by security, she continued singing like nothing happened. And she even let fan stay for the show, saying that he likely got overly excited and didn't need to be escorted out.
13. When She Went Christmas Shopping At Walmart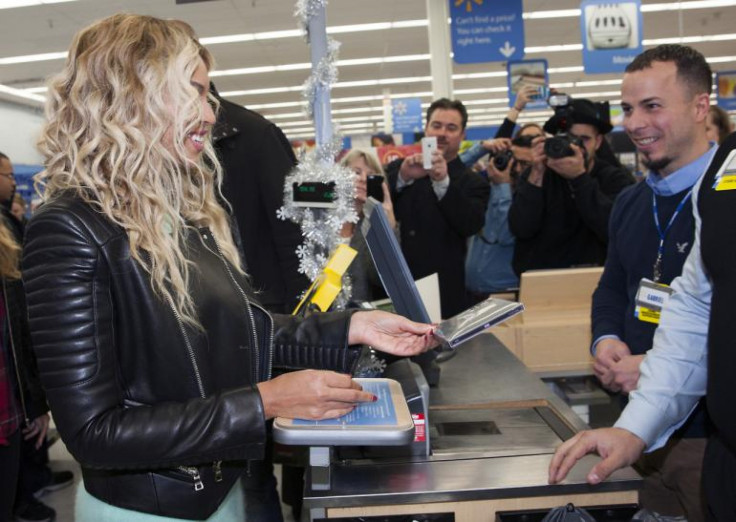 After Target decided they wouldn't be selling her new album, Beyoncé made an interestingly timed change of big-box retailers. And for a few lucky shoppers, the singer's unexpected trip turned into a $50 Christmas miracle. Beyoncé and Jay purchased $50 gift cards for shoppers at the Massachusetts store, totaling over $37,000.
14 When She Changed The Game Forever
We had all given up hope that her fifth studio album would ever come. And then in the dark of the night on Dec. 13, Beyoncé snatched wigs across the world with the unexpected release of the now-platinum album "Beyoncé."
Our edges are slowly growing back and Yoncé has cemented her place as a formidable musical force – an end to the year fit for a queen.
All Hail Queen Bey!
© Copyright IBTimes 2023. All rights reserved.