Yelp Stock Price Quote 'Exceptionally' High on First Day: Is it Too Late to Invest?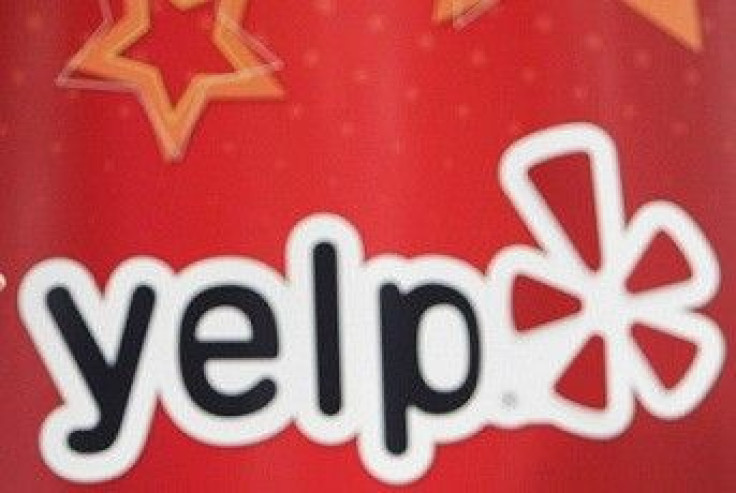 Yelp stock was traded on the floor of the New York Stock Exchange (NYSE) for the first time on Friday, March 2. The stock, which is listed under the ticker symbol YELP, opened at $22.01 a share and quickly rose in value to $24.40 a share in just a few hours. The question now is whether YELP stock will continue to rise in the foreseeable future, or if the online company's stock value will soon begin to drop.
Yelp's was the fourth Initial Public Offering (IPO) out of 22 to price above range this year. The stock's price rose rapidly while investors poured their money into the restaurant review website. However, critics were wary as to whether the YELP stock will be able to maintain its first day gains in the long run. By noon on Friday 14.3 million shares of YELP had been traded. If Yelp can hang on to its current gains it will boast the third best debut so far in 2012.
Yelp has an average 66 million unique visitors coming to the website to read or post restaurant reviews. Its mobile application is used on 5.7 individual smartphones monthly, and was the number one free travel app listed in the iPhone app market through November.
Yelp's trading volume appeared to be exceptionally high, Scott Sweet, managing director of research site IPOBoutique.com, told the Wall Street Journal.
On good offerings, it's not uncommon to see close to or one times the shares offered, Sweet added.
Investing in any online company can be a risk, and the seven-year-old user-generated restaurant review website is no exception. Critics have pointed out Yelp has never been profitable, with a net loss of $17.7 million last year (up from 2010). Yelp has also been criticized for having an easy to imitate format, but the company's strongest point is its accumulated number of reviews and communities within the website, which cannot easily be copied or moved to another website.
Despite net losses this year, the company turned a profit in the fourth quarter of 2011, and made $83 million in advertisement revenue in 2011, up 74 percent from 2010. Yelp sells advertisements to both local and national restaurants. The company has made the argument that several trends, including the growing credibility of user generated online reviews and an increase in local advertising online are benefiting the company's bottom line. The company's strongest point may be its accumulated number of reviews and communities within the website, which cannot easily be copied or moved to another site.
Sweet and other analysts warned that despite the stock's strong showing on its first day the quick bump in value may not be sustainable. Several other online companies, including Groupon Inc (GRPN) and Angie's List Inc (ANGI) declined after strong debuts. Groupon initially rose 31 percent on its first day of trading in November, but was trading below its original IPO price on Friday. Angie's price was trading slightly higher that its IPO price, but three points below its first-day gain of 25 percent.
It's not like in 1998, where IPOs would double on the first day and just keep going up. Investors have a different view of things now. They are willing to buy into investments and run them up initially, but then skepticism sets in after the euphoria, and it's hard to see that changing, Jeffrey Cohen, a partner in the capital markets group at the law firm of Linklaters told the WSJ.
Yelp filed an IPO with the U.S. Securities and Exchange Commission (SEC) on Nov. 17 (two weeks after Google acquired the online restaurant guide's old media rival, Zagat, for $175 million from its co-founders). Yelp's owners hired Goldman Sachs and Citigroup to be the company's lead underwriters for its IPO. The company rated its own business on Feb. 16 and decided to price stock shares at $12 to $14 dollars apiece, which could value the California-based company at $840 million.
In November, when the company announced its plans to go public it originally planned to raise 100 million, but, considering that they had previously rejected a $500 million dollar offer from Google in 2012, the IPO could have valued Yelp at over $2 billion.
© Copyright IBTimes 2023. All rights reserved.